This website is a work in progress last edited August 2022

A click on my ABSENT JUSTICE book below, and you will see nine different publishers who have published by book from all parts of the globe. Absent Justice is free., but if you feel you would like to make a donation, then please send directly to Transparency International.
My name is Alan Smith. This is the story of my battle with a telecommunications giant and the Australian Government: a battle that has twisted and turned since 1988, through elected governments, government departments, regulatory bodies, the judiciary and the Australian telecommunications giant, Telstra, or Telecom as it was known when this story started. The quest for justice continues to this day.
Until the late 1990s, the Australian government fully owned Australia's telephone network and the communications carrier, Telecom (today privatised and called Telstra). Telecom held the monopoly on communications and let the network deteriorate into disrepair. When four small business owners had severe communication problems, they went into arbitration with Telstra. The arbitrations were a sham: the appointed arbitrator not only allowed Telstra to minimise the Casualties of Telstra (COT) members' claims and losses, but the arbitrator also bowed down to Telstra and let the carrier run the arbitrations. Telstra committed serious crimes during the arbitrations yet, up to this day, the Australian government and the Australian Federal Police have been unable to hold Telstra, or the other entities involved in this deceit, accountable. Why is Telstra above the law?
My story started in 1987 when I decided my life at sea, where I had spent the previous 26 years, was over. I needed an occupation to see me through to my retirement years and beyond. Of all the places in the world I had visited, I chose to make Cape Bridgewater my Home.
My business is hospitality, and I had always dreamed of running a school holiday camp. Imagine my delight when I saw the Cape Bridgewater Holiday Camp and Convention Centre advertised for sale in The Age Newspaper. It was located in rural Victoria, near the small maritime port of Portland. Everything seemed perfect. I performed my 'due diligence' to ensure that the business was sound; or at least, all of the due diligence I was aware I needed to perform. Who would have thought to check whether the phones worked? Within a week of taking over the business, I knew I had a problem. Customers and suppliers alike were saying they had tried to call and couldn't get through to me.
Back when I started to operate my business in February 1988, when I commenced my arbitration in April 1994, and beyond to the late 1990s, doing business via the internet and email was not an option. The way of doing business was starting to come into its own. Had we COT Cases been operating our companies during the period where emails and online advice was so readily available, then the phone and faxing problems we suffered would not have affected our business losses as they did. We did not get an efficient mobile phone system into Cape Bridgewater until 2004.
All events quoted on this website absentjustice.com are supported by copies of the original documents: for example, Chapter 1 - The first Remedy pursued in November 1993 to Chapter 12 - The twelfth remedy pursued - Prologue - Criminal Conduct - Chapter 5 Fraudulent conduct - Chapter 2 - Illicit screening - Chapter 1 - Hacked documents - An Injustice to the remaining 16 Australian citizens and Chapter 5 Fraudulent conduct etc.
Clicking on these links automatically opens a PDF of the exhibit. By using this method and following the file numbers, you can verify our story. We could not have successfully composed this publication or my website absentjustice.com without these exhibits to prove our story.
Narcissism
[
edit
]
According to Thomas, character assassination is an intentional attempt, usually by a narcissist and/or his or her codependents, to influence the portrayal or reputation of someone in such a way as to cause others to develop an extremely negative or unappealing perception of them. It typically involves deliberate exaggeration or manipulation of facts, the spreading of rumours and deliberate misinformation to present an untrue picture of the targeted person, and unwarranted and excessive criticism.[4]

Prologue
The following SENATE official Hansard – Parliament of Australia, shows even though several senators discussed the gravity of the beaches of the rule of law that Telstra and their lawyers were involved in during the COT Cases arbitrations, nothing was done to assist those COT Cases whose lives were ruined when Telstra and their Lawyers used The COT Cases Strategy to stop the COT Cases fully proving their claims.
It was essential to highlight page 5169 at points 29, 30, and 31 in SENATE official Hansard because it shows that even though a senate investigation into the unethical conduct of the way the COT arbitrations had been conducted those responable were never brought to account for that conduct.
It was essential to highlight page 5169 at points 27, 28, 29, 30, and 31 in official government SENATE official Hansard because it shows that even though a senate investigation into the unethical conduct of Telstra employees, including several police officers as well as the unlawful way in which the COT arbitrations were conducted those responsible for that criminal conduct were never brought to account for that conduct. Pages 5163 to 5169 also mentioned Senator Collins whose ministerial roll as Minister for Communications linked him into those investigations. It has never been mentioned he had any involvement in these crimes but his position in government was terminated because of allegations against him for committing rape against aboriginal children in his Canberra parliament house office.
So as not to confuse the principal "COT Case Strategy" issue discussed at points 29, 30 and 31 I have addresed the rape against aboriginal children in Senator Bob Collins Canberra parliament house office in the Unprecedented Deception page.
27. Apparently the NSW police had a similar problem. According to Mr Saul, he was never interviewed by police, and only token efforts were made to access and seize motel records as evidence. Invariably it was found that moteliers (often former police officers) had been warned to expect a visit. Mr Saul states that a senior police officer within the Professional Responsibility Group of the NSW Police Force (then under the command of former NSW Assistant Commissioner Geoff Schuberg), told him there had been no serious investigation of travel allowance irregularities in NSW—information consistent with a report in the Telegraph Mirror on 19 April 1995, under the headline "Police criminals 'staying on duty'."

28. In the course of evidence given to the Royal Commission into the NSW Police Force, Assistant Commissioner Schuberg admitted that three detectives from Tamworth who admitted to rorting their travel expenses were dealt with internally and fined rather than charged with fraud. Commissioner Wood asked: "This is a fraud, is it not, of the kind we have seen politicians and others go to jail for? You have people who are proven liars with criminal records who are still carrying out policing and giving evidence?" Assistant Commissioner Schuberg replied: "Yes, I do think it raises a problem "Legal Professional Privilege".

29. Whether Telstra was active behind-the-scenes in preventing a proper investigation by the police is not known. What is known is that, at the time, Telstra had representatives of two law firms on its Board—Mr Peter Redlich, a Senior Partner in Holding Redlich, who had been appointed for 5 years from 2 December 1991 and Ms Elizabeth Nosworthy, a partner in Freehill Hollingdale & Page who had also been appointed for 5 years from 2 December 1991.

One of the notes to and forming part of Telstra's financial statements for the 1993- 94 financial year, indicates that during the year the two law firms supplied legal advice to Telstra totalling $2.7 million, an increase of almost 100 per cent over the previous year. Part of the advice from Freehill Hollingdale & Page was a strategy for "managing" the "Casualties of Telecom" (COT) cases.

30. The Freehill Hollingdale & Page strategy was set out in an issues paper of 11 pages, under cover of a letter dated 10 September 1993 to a Telstra Corporate Solicitor, Mr Ian Row from FH&P lawyer, Ms Denise McBurnie. The letter, headed "COT case strategy" and marked "Confidential," stated: "As requested I now attach the issues paper which we have prepared in relation to Telecom's management of 'COT' cases and customer complaints of that kind. The paper has been prepared by us together with input from Duesburys, drawing on our experience with a number of 'COT' cases. . . ."

31. The lawyer's strategy was set out under four heads: "Profile of a 'COT' case" (based on the particulars of four businesses and their principals, named in the paper); "Problems and difficulties with "COT' cases"; "Recommendations for the management of 'COT' cases; and "Referral of 'COT' cases to independent advisors and experts". The strategy was in essence that no-one should make any admissions and, lawyers should be involved in any dispute that may arise, from beginning to end. "There are numerous advantages to involving independent legal advisers and other experts at an early stage of a claim," wrote Ms McBride [sic]. Eleven purported advantages were listed.
Back in June 1997, Mr Redlich was, in most people's eyes, one of the finest lawyers that Australia had ever known. He was also a stalwart within the Labor Party, a one-time friend of two Australian Prime Ministers (Gough Whitlam and Bob Hawke) and a long-time friend of Mark Dreyfus, Australia's current Attorney General so, who would be the slightest bit interested in listening to my perspective in comparison to someone so highly qualified and with such important friends?
And remember, the COT strategy was designed by Freehill Hollingdale & Page when Elizabeth Holsworthy (a partner at Freehill's) was also a member of the Telstra Board, along with Mr Redlich, and the whole aim of that 'COT Strategy' was stop us, the legitimate claimants against Telstra, from having any chance of winning our claims. Do you think that my claim would have even the tiniest chance of being heard under those circumstances?
While I am not condemning either Mr Redlich or Ms Holsworthy for any personal wrongdoing as Telstra Board members and, indeed, I don't believe that either of them could have possibly condoned such a strategy, what I am asking is how any ordinary person could ever get past Telstra's powerful Board? After all, in comparison to these so-called highly qualified, revered Aussie citizens, I am just a one-time Ships' Cook who purchased a holiday camp with a very unreliable phone service.
AUSTEL's Adverse Findings, dated 3 March 1994 at points 10 to 212, were compiled after the government communications regulator investigated my ongoing telephone problems. Government records (see Absentjustice-Introduction File 495 to 551) show AUSTEL's adverse findings were provided to Telstra (the defendants in my arbitration) one month before Telstra and I signed our arbitration agreement. I did not get a copy of these same findings until 23 November 2007, 12 years after the conclusion of my arbitration. When summing up their investigation into my complaints AUSTEL notes at point 209 that:
"Cape Bridgewater Holiday Camp has a history of service difficulties dating back to 1988. Although most of the documentation dates from 1991 it is apparent that the camp has had ongoing service difficulties for the past six years which has impacted on its business operations causing losses and erosion of customer base."
As I have shown below on 3 June 1993, Telstra inadvertently left at my Cape Bridgewater Holiday Camp a briefcase that exposed I and the Australia government had been for years lied to and deceived by Telstra concerning the viability of their telecommunications network. Copies of the information I had copied of relevance from this briefcase was provided by me to AUSTEL in full. Discussions between AUSTEL, Telstra and me regarding the content of this briefcase concluded that Telstra had mislead and deceived me during a commercial settlement process on 11 December 1992.
Under the Australian TRADE PRACTICES ACT 1974 No. 51, 1974 - SECT 52 Misleading … (1) it notes: A corporation shall not, in trade or commerce, engage in conduct that is misleading or deceptive. When Telstra mislead and deceived me during my 11 December 1992 settlement, they beached Section 52 under the Trade Practice Act. This unlawful conduct has still not been addressed.
What did happen when this left briefcase exposed what it did is that Telstra refused to investigate any further telephone problems unless my complaints were registered in writing and presented to Denise McBurnie of Freehill Hollingdale & Page.
Denise McBurnie's statements to me over many months while I was registering my phone complaints to Ms. McBurnie in writing and verbly that Telstra had advised Freehill's they had not found any faults affecting my business do not coincide with the statements in AUSTEL's Adverse Findings. In simple terms, either Telstra profoundly mislead and deceived Denise McBurnie concerning my ongoing telephone faults or Denise McBurnie profoundly mislead and deceived me concerning these same problems.

The Firm - John Grisham
It was while all this skulduggery and deception was taking place and Denise McBurnie along with Freehill Hollingdale & Page had drained me of all my reserved energies to keep going, that I remembered the ruthless legal firm portrayed in the 1991 novel The Firm by John Grisham.
The fabricated BCI report (see Telstra's Falsified BCI Report and BCI Telstra's M.D.C Exhibits 1 to 46 is most relevant because it was provided by Telstra's arbitration defence lawyers to Ian Joblin a forensic psychologist who was assigned by Freehill Hollingdale & Page to assess my mental state during my arbitration. it is clearly linked to statements made in the following page 5169 SENATE official Hansard – Parliament of Australia concerning Telstra having adopted the Freehill Hollingdale & Page - COT Case Strategy during the COT arbitrations which had been spuriously prepared by Denise McBurnie of Freehill Hollingdale & Page.
What I did not know, when I first had to register my telephone problems in writing with Denise McBurnie before Telstra would investigate those faults is that this COT Case Strategy was a set up by Telstra and their lawyers to hide all proof that I truly did have ongoing telephone problems affecting the viability of my business.
This continual writing up of individual telephone faults, to these lawyers Freehill Hollingdale & Page, in order to have Telstra investigate them almost, sent me insane. Instead of keeping this fault evidence, I was providing it to Telstra believing this would assist them in locating the problems my business was experiencing.
I was unaware I would later need this evidence for an arbitration process. This arbitration process meant I had to retrieve back, from Telstra under Freedom of Information, the very same documentation I had previously provided this legal firm. Imagine the frustration of knowing that you had already provided the evidence supporting your case but it was now being withheld from you by Telstra and their lawyers.
If this wasn't soul-destroying enough, imagine learning that lawyer, with who you were being forced to register your phone complaints, devised a legal paper titled "COT Case Strategy" (see Prologue Evidence File 1-A to 1-C). instructing their client Telstra (naming me and my business) on how Telstra could conceal this same type of technical information from me under the guise of Legal Professional Privilege even though the information was not privileged. (see also page 5169 SENATE official Hansard – Parliament of Australia.

As shown in government records, the government assured the COT Cases (see point 40 Prologue Evidence File No/2), Freehill Holingdale & Page would have no further involvement in the COT issues the same legal firm which when they provided Ian Joblin, clinical psychologist's witness statement to the arbitrator, it was only signed by Maurice Wayne Condon, of Freehill's. It bore no signature of the psychologist.
Did Maurice Wayne Condon remove or alter any reference to what Ian Joblin had originally written about me being of sound mind?
On 21 March 1997, twenty-two months after the conclusion of my arbitration, John Pinnock, (the second appointed administrator to my arbitration), wrote to Telstra's Ted Benjamin (see File 596 AS-CAV Exhibits 589 to 647) asking:
1...any explanation for the apparent discrepancy in the attestation of the witness statement of Ian Joblin [clinical psychologist's].

2...were there any changes made to the Joblin statement originally sent to Dr Hughes [the arbitrator] compared to the signed statement?"
It is July 2022, I have still never seen a copy of the advice that John Pinnock was officially entitled to receive from Telstra regarding this unsigned arbitration witness statement.
Senate Hansard, dated 24 June 1997, in which Telstra whistleblower Lindsay White says he was told to "stop these people at all costs" naming me as one of the five who had to be stopped at all costs from proving my claim see 36 and 38 -Senate - Parliament of Australia. This is exactly what Denise McBurnie of Freehill's ensured would be the case. Similar injustices were experienced by COT case Sandra Wolfe during her government-endorsed mediation process in 1997. These injustices included her having a warrant executed against her under the Queensland Mental Health Act (see pages 82 to 88, Introduction File No/9), has still not been resolved. Had interest parties had not acted in the manner they did, it is possible Sandra could have been lost in an institution for the insane. Addressing Telstra on this disturbing matter, Senator Schacht says:
"No, when the warrant was issued and the names of these employees were on it, you are telling us that it was coincidental that they were Telstra employees." (p87)
Why has this Queensland Mental Heath warrant matter never been transparently investigated and a finding made by the government communications regulator?:
Is this warrant issued under the Queensland Mental Health Act, against Sandra Wolfe, akin to the false information provided by Telstra to the clinical psychologist before he assessed my mental health? In my case, the consultation by this psychologist was not conducted in a private surrounding, but in the Richmond Henty Hotel's saloon bar!.
Was I to being groomed to be the next COT Case to be issues with a warrant under the mental health Act?
Worse, much, much worse is that all this happened while the same Telstra board and the same legal firm Freehill's, were denying during their arbitration defence that there were no systemic billing problems within Telstra's 008/1800 free call service; one of my central arbitration claims which I had been forced to register in writing with none other than Denise McBurnie also of Freehill Hollingdale & Page.
If this was not bad enough; not only did Telstra not address these billing claims even though they advised the arbitrator twice in writing they would be addressed as part of Telstra's arbitration defence of my claims somehow, with the help of the arbitrator, but they also did not these 008/1800 billing problems until 16 October 1995, Five Months After the conclusion of my arbitration in secret with the government regulator AUSTEL (see Absent Justice Part 2 - Chapter 14 - Was it Legal or Illegal?
And to even delve further into Telstra's rotten barrel of apples, their CEO Frank Blount part of Telstra's arbitration defence team who had denied Telstra had an 1800 systemic billing problem, released a manuscript not long after Mr Blount's departure admitting there was a major 1800 billing problem.
On pages 132 and 133, the author of Frank Blount's Managing Australia exposes the problems Telstra were hiding from their 1800 customers:
"Blount was shocked, but his anxiety level continued to rise when he discovered this wasn't an isolated problem.
The picture that emerged made it crystal clear that performance was sub-standard." (See File 122-i - CAV Exhibit 92 to 127)
Frank Blount's Managing Australia https://www.qbd.com.au › managing-in-australia › fran can still be purchased online.
Protecting Telstra the way AUSTEL's public servants did (see File 46-L (see Open letter File No/46-L to 46-l) allowing Telstra [the defendants in my arbitration] to secretly address arbitration claims, without the arbitrator and claimant [me] being present, constitutes a radical attack on the fundamental principles of open justice. In its flagrant disregard of constitutional and legal principle, the government regulator has abandoned its proper role as a model litigant and damaged the rule of law, i.e., my legal right to have been able to respond to File 46-L Open letter File No/46-L to 46-l under the agreed arbitration process.
The fact that Telstra's lawyer Maurice Wayne Condon, of Freehill's.signed the witness statement without the psychologist signing it shows how much power Telstra lawyers have over the legal system of arbitration in Australia.
How do you publish a true account of what really has happened during various Australian Government endorsed Arbitration's without attaching the exhibits to support those facts as we have been literally forced to do because the corruption within the government bureaucracy is so rife? How does the author prove that a Telecommunications Industry Ombudsman (see Chapter 1- Prior to Arbitration fed privileged information to the then, Australian Government owned telecommunications carrier (the defendants) but also concealed the same documentation from the claimants i.e. their fellow Australian citizens ref TIO Evidence File No 3-A?
How do you tell a story that is so unbelievable that even the author has doubts to the authenticity of what they are writing until they check their records before continuing on with the story being written? How do you expose collusion between an arbitrator, various appointed government watch dogs (umpire) and the defendants (see Open letter File No 54-A and Chapter 5 Fraudulent conduct?).
How do you expose the fact that the defendants in an arbitration process (the same Government owned telecommunications carrier) used equipment connected to their network, screened faxed material leaving your office, stored it, without your knowledge or consent, before redirecting it onto to its intended destination? Was this happening before my government endorsed arbitration? Was this how Telstra was able to document the names and phone numbers of my female single club members? Australian Federal Police officers found this type of personal documenting of the various names and phone umbers of people contacting me quite disturbing as the following transcripts show Australian Federal Police Investigation File No/1.

Local Portland police files will have on record the date their Sergeant visited the holiday camp after I confronted an intruder. This was about the same time I was pushing the advertising for the singles club weekends, which was a wonderful way for single people to meet and socialize. I noticed a small light in the distance in the early hours of one morning, just after 1am. At first, I thought the glove box in my ute had somehow dropped open and it was that light, which I could see.
As I got closer to the light, I discovered a four-wheel-drive vehicle parked and a person standing under the overhanging branches of a couple of large cypress trees on my property. I picked up an axe from a nearby woodpile as I passed. The person got into the car before I reached the trees. I walked up to the car and yanked the car door open. With my axe in the other hand, I demanded that this person identify himself and his purpose. I was particularly intrigued as there were no guests staying at the camp that night. The man, startled and confused by an angry man waving an axe at him, stammered that he was a fishing inspector waiting to catch abalone poachers. This answer seemed quite plausible to me, so I let him drive away. However, I lodged a report with the Portland police later that morning, just in case there was more to this than seemed at first.
A few days after the police sergeant visited the camp to discuss the intruder issue, the same sergeant phoned me to arrange a second visit. He did not want to discuss his investigation into the fishing inspector story on the phone. The sergeant arrived within the hour and explained that he had checked with both the Victorian and South Australian wildlife authorities who oversaw investigations into fishing and abalone-poaching matters. Neither of them had authorized an investigator to be on my land and if they had, they would have notified me first. Why had this man been standing under the cypress tree? If he was not a fishing inspector waiting to catch abalone poachers, then what was he waiting to catch?
This was not the only time I had confronted an intruder at the holiday camp at night. On two other occasions, when a school group and an underprivileged group of children from the Ballarat region, I confronted unwanted guests whose reason for being at the camp did not sit right. Whenever a school group was in attendance, I did a security check various time, notifying teachers that I often was in my office when the light was on. Many a cup of tea or coffee was shared with a schoolteacher on night duty.
But on this occasion, this intruder brought back memories of my time in the People's Republic of China, my confrontation with the Red Guards and to the Sydney newspaper reporter on 19 September 1967 warning me that I would be a "marked man" for insisting that Australia should not be selling wheat to the People's Republic of China while Mao Zedong supported North Vietnam (see Taking on the Establishment and Chapter 7- Vietnam-Vietcong).
These pages show nothing had changed since the 1960s when Australian bureaucrats advised the government that trading with The People's Republic of China during the Vietnam War when China was assisting the North Vietnamese in killing and maiming as many Australian, New Zealand, and US troops as possible, it was OK.
Did these bureaucrats believe our soldiers and those of New Zealand and the USA were just collateral damage? Despite Australian politicians warning Australia's Establishment that it was wrong and immoral to continue this practice of trading with the enemy Australia still closed her eyes to this very sorry saga.
The following three statements taken from a report prepared by Australia's Kim Beasly MP on 4 September 1965 only tells part of this tragic episode concerning Australia's wheat deals
(see Vol. 87 No. 4462 (4 Sep 1965) - National Library of Australiahttps://nla.gov.au › nla.obj-702601569
"The Department of External Affairs has recently published an "Information Handbook entitled "Studies on Vietnam" . It established the fact that the Vietcong are equipped with Chinese arms and ammunition"

If it is right to ask Australian youth to risk everything in Vietnam it is wrong to supply their enemies"

Australian trade commssioners do not so readily see that our Chinese trade in war materials finances our own distruction. NDr do they see so clearly that the wheat trade does the same thing."
FOOD AND TRADE IN LATE MAOIST CHINA, 1960-197
y T Zhu

·

2021 —
touched the Chinese and Russian
grain
markets in the
1960s
, earlier than ...
Australia
to China
was
being sent straight on to
North Vietnam
.
Viet Cong (VC), in full Viet Nam Cong San, English Vietnamese Communists, the guerrilla force that, with the support of the North Vietnamese Army, fought against South Vietnam (late 1950s–1975) and the United States (early 1960s–1973). The name is said to have first been used by South Vietnamese Press.
Had the exposing of this terrible episode in Australia's history returned to haunt me? Were my phone problems instigated because of my previous stand against the Establishment for having allowed this trade to continue after I had warned them where it was going?
I could not clear my mind of that episode or the feeling that there had to be a link between those two events: the secret eavesdropping on my personal affairs carried out by this government-owned telecommunications carrier and this still-unidentified man on my property. I arrived back in Australia from the People's Republic of China (lucky to have escaped with my life) on 18 September 1967. At that time, I was interviewed by the Australian Commonwealth Police (now the AFP), and I gave them a copy of a letter I had written to the Hon Malcolm Fraser, who was then the Minister for the Army. I asked the police to be sure he received it. However, I have never had a response to that letter (See Taking on the Establishment and Chapter 7- Vietnam-Vietcong).

During my 1994/95 arbitration I supplied the Australian Federal Police (see Australian Federal Police Investigations and Chapter 1 - Hacked documents two Australian newspaper articles concerning two separate telephone conversations I had with the former Australian Prime Minister in which one records
"FORMER prime minister Malcolm Fraser yesterday demanded Telecom explain why his name appears in a restricted internal memo.

"Mr. Fraser's request follows the release of a damning government report this week which criticized Telecom for recording conversations without customer permission.

"Mr. Fraser said Mr. Alan Smith, of the Cape Bridgewater Holiday Camp near Portland, phoned him early last year seeking advice on a long-running dispute with Telecom which Mr. Fraser could not help." (See Senate Evidence File No/53)
Who within the Telstra Corporation thought it was important to note that I had telephoned Malcolm Fraser? Is my conversation with the former prime minister on one of the nine audio tapes AUSTEL provided to the Australian Federal Police, but refused to supply copies to the COT cases? I was, at no time, suspected of committing a crime or being a risk to Australia's national security.
As mentioned above, I even went as far as reporting in writing to both the Hon Malcolm Fraser and the then Commonwealth Police what was really happening to Australia's wheat once it left Australia's shores (see Chapter 7- Vietnam-Vietcong). I have always acted in a responsible way even when the other side in my case Telstra's (the defendants in government-endorsed arbitration), acted outside of the law. So why was I and the other COT Cases subjected to this hacking into our telephone conversations and our faxes as they travelled through Telstra's network?
I needed to introduce the following newspaper article because, like the article above, which exposed my business telephone lines were being bugged by Telstra, the Herald Sun newspaper article below, dated 30 August 1993, nailed my business coffin well and truly shut.
This invasion into the COT Cases private and business lives continued for a further three years after the AFP found no evidence such activities had taken place. I assume the AFP forgot their admission in the following transcripts Australian Federal Police Investigation File No/1 that they had evidence Telstra had been bugging my telephone conversations. I advised John McMahon, AUSTEL's General Manager of Consumer Affairs that there appeared to be more to the hacking of my faxes and telephone conversations. It was then that John McMahon informed me AUSTEL was aware Telstra had not advised me concerning this hacking and that it was up to the arbitrator and AFP to address it.

If I had of received a copy referred to by John McMahon (see below) I would have won my arbitration case
Question 81 in these AFP transcripts Australian Federal Police Investigation File No/1 the AFP asked me:
AFP "Did John McMahon ever describe the document that he'd spoken to you about where it had been identified to him about live monitoring?

Answer. "No, no never".

AFP: "Okay. That, that document that you, that you might be referring to, or John McMahon may be referring to we do have a copy of it".

Answer: "Right"

AFP: "However, because it's been provided to us by Telecom, I'm, I won't show it to you".

Answer: "You can't yeah I understand".

AFP: "But it does identify the fact that, that you were live monitored for a period of time. Se we're quite satisfied that, there are other references to it".
It is clear from exhibits 646 and 647 AS-CAV Exhibits 589 to 647) that Telstra admitted in writing to the Australian Federal Police on 14 April 1994, that my private and business telephone conversations were listened to and recorded over several months, but only when a particular officer was on duty.
Does Telstra expect the AFP to accept that every time this officer left the Portland telephone exchange, the alarm bell set up to broadcast my telephone conversations throughout the Portland telephone exchange was turned off every time this officer left the exchange? What was the point of setting up equipment connected to my telephone lines that only operated when this person was on duty? When I asked Telstra under the FOI Act during my arbitration to supply me all the detailed data obtained from this special equipment set up for this specially assigned Portland technician, that data was not made available during my 1994.95 arbitration and has still not been made available in 2022
The defendants (the Telstra Corporation) were surely using this screened material to benefit their arbitration defence to the detriment of the claimants.
The fax imprint across the top of this letter (Open Letter File No 55-A) is the same as the fax imprint described in the Scandrett & Associates report (see Open Letter File No/12 and File No/13 as proving our documents were scanned before being redirected onto their intended destination.
Whoever had access to Telstra's network, and therefore the TIO's office service lines knew what documents our claim advisors were telling us to access from Telstra under FOI. The period allowed under the FOI Act for delivery is 30 Days. Between an illegal scan of the COT Cases documents and the time frame for Telstra to cash the required $30.00 FOI application and send it to their legal advisors was about two weeks which gave Telstra enough time to have destroyed the requested FOI documents when a legal search began.
One of the two technical consultants attesting to the validity of this Scandrett & Associates report (see Open Letter File No/12 and File No/13 fax report emailed me on 17 December 2014, stating:
"I still stand by my statutory declaration that I was able to identify that the incoming faxes provided to me for review had at some stage been received by a secondary fax machine and then retransmitted, this was done by identifying the dual time stamps on the faxes provided." (Front Page Part One File No/14)
The fact that a secondary fax machine installed in Telstra's network during the arbitration process intercepted this document (see Hacking-Julian Assange File No 26) is another reason why this illegal interception of legal in-confidence documents should have been investigated during our arbitrations, when these illegal acts were first discovered.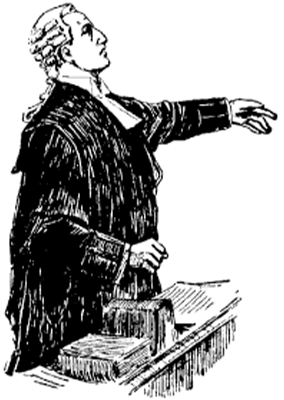 How can the Australian government who endorsed our arbitrations continue to ignor that the central points of our claim at arbitration was not taken into account by the arbitrator and how no amount of effort to have these points addressed bore any fruit. How, in the course of all these travesties, the regulatory bodies — Austel (for the government) and the TIO (for the carriers) — failed to exercise any control over Telstra to the point where they could reasonably be seen as acting in concert.
Together, these travesties spell a breakdown of justice, way out of proportion to the problem we began with — people asking that their phone services be guaranteed to work to a reasonable standard so that they can reliably conduct their businesses.
Before COT Cases were forced into arbitration without the necessary documents, we needed to support our claims. The arbitration agreement was altered after the final copy had been signed by the first claimant Maureen Gillan, and after it had been faxed to our lawyers as the final agreement. For more on this Legal abuse | 1800RESPECT story, check out Chapter 5. Fraudulent conduct the whole of the arbitration consultants, even the Telecommunications Industry Ombudsman Legal Counsel, were all covert exonerated from all liability for misconduct to the detriment of the three prominent COT Cases.
Each of the COT members assumed, as most telephone users would assume, that their phone faults would be quite easily found and fixed by Telstra's skilled technicians. But 'No fault found' was the constant refrain, and the problems continued unabated throughout the course of our arbitrations, and for years afterwards, with disastrous effects on our businesses. This seemed incomprehensible: everyone had a phone the system is supposed to work for everyone. What was going on?
How many other Australian arbitration processes have been subjected to this type of hacking? Is this electronic eaves-dropping, this hacking into in-confidence documentation still happening today, during legitimate Australian arbitration's?
In January 1999 the arbitration claimants provided the Australian Government with a copy of this Scandrett & Associates report Open Letter File No/12 and File No/13 which the reader can see confirms that confidential, arbitration-related documents were secretly and illegally screened before they left and/or arrived at Parliament House Canberra and/or the COT Cases busineses. Will Scandrett & Associates report ever be officially released to the Australian public by the government as proof that the COT arbitrations need to be reinvestigated?
And why did it seem everyone was protecting Telstra, turning a blind eye to what was unlawful behaviour? Withholding important discovery documents in an arbitration procedure is unlawful. Tampering with evidence in the arbitration is unlawful (see Tampering of Evidence). Relying on defence documents that are known to be flawed in arbitration is unlawful (see Evidence - Telstra's Falsified SVT Report and Telstra's Falsified BCI Report).
The TIO and AUSTEL often refused to act; Members of Parliament, when in Opposition, were happy to provide support for the COT cause, but as soon as the government was theirs, that support vanished. No one was prepared to make Telstra accountable. It was enough to make the most level-headed person suspect conspiracies.

Before I signed for my arbitration, on 21 April 1994, I used a similar response to questions from the Telecommunication Industry Ombudsman (the administrator of the arbitrations) when I advised the TIO that it would be unworkable for the Arbitrator to start my arbitration while the AFP had not yet concluded their investigation, particularly since the COT spokesperson and I were both seeking compensation from Telstra as part of our arbitration claims and in direct relation to Telstra's breaches of the Interception Act.
I still clearly remember, as if it was yesterday, that the TIO stated that he would carry out his own investigations, along with the Arbitrator, and that their investigation would not impede the then-present AFP investigations.
QUESTIONS ON NOTICE: On 15 February 1994, during my settlement /arbitration process, Senator Richard Alston (Shadow Minister for Communications) put a number of questions to the Senate Estimates Committee, On Notice, to be answered by Telstra. These are the questions most pertinent to the COT claimants (see Main Evidence File No/29 QUESTIONS ON NOTICE):
Could you guarantee that no Parliamentarians who have had dealings with 'COT' members have had their phone conversations bugged or taped by Telstra?
Who authorised this taping of 'COT' members' phone conversations and how many and which Telstra employees were involved in either making the voice recordings, transcribing the recordings or analysing the tapes?
On what basis is Telstra denying copies of tapes to those customers which it has admitted to taping?
(A) How many customers has Telstra recorded as having had their phone conversations taped without knowledge or consent since 1990? (B) Of these, how many were customers who had compensation claims, including ex Telecom employees, against Telecom?
Why did Telecom breach its own privacy guide-lines and how will it ensure that the revised guidelines will not be open to similar breaches or abuses?
Could you explain why a large amount of documents accessed by customers under FOI have a large amount of information deleted, including the names of Telecom employees who wrote and received memos and documents?
How many customers who have alleged that Telecom has tapped or bugged their phones without their consent or knowledge are the Australian Federal Police currently investigating?
The response to Question 5 (see Main Evidence File No/29) notes
"…These matters are currently being investigated by the AFP and AUSTEL, and by Telecom;

It would be inappropriate for Telecom to make any further comments at this stage about possible breaches of the Telecommunications (Interception) Act while the matter is before the Federal Police. However, the Minister will be making a full statement in the near future on action taken to date to remedy apparent procedural problems within Telecom".
No other form of interception investigation by any other authority should have taken place whilst the AFP were still investigating these breaches of privacy issues because that might well have undermined the AFP process.
Telstra's statement to the Senate Estimates Committee (at point 5) that: "It would be inappropriate for Telecom to make any further comments at this stage about possible breaches of the Telecommunications (Interception) Act while the matter is before the Federal Police", clearly raises the question of why the COT Cases were forced into arbitration while the AFP were still investigating exactly the same breaches of privacy claims that were to also be investigated by the arbitrator because how can there be two investigations, by two separate bodies, into the same complaints, at the same time?
What if the AFP and the arbitrator and Warwick Smith all came up with conflicting findings? Which findings would the arbitrator then use to calculate and pay compensation?
As shown in our Front Page Part One, the arbitrator then allowed Telstra to cross-examine me regarding what the AFP had uncovered during my arbitration (see below).
Of course, it was an unworkable arbitration process while the AFP was involved.
In February 1994, Detective Superintendent Jeff Penrose and Constable Melanie Cochrane of the AFP visited my business to discuss my concerns regarding the possibility my telephone conversations were intercepted and my faxes were not being received at the intended destination. During this visit, I spoke to Constable Cochrane regarding my concerns about the privacy issues connected to my singles club records, explaining I had provided the club members with a written assurance that I would not circulate their private information to anyone without first seeking their permission. For this reason, I was particularly concerned that it would not be fair to submit any of their private information into my Fast Track Settlement Proposal. Constable Cochrane commented that the TIO should contemplate suspending our settlement process until after the AFP finished their investigations into Telstra's unauthorised interception of COT cases' telephone conversations and in-confidence faxes (Evidence - Australian Federal Police Investigations).
Constable Melanie Cochrane stated I should not release the singles club members' private information to Telstra and Superintendent Detective Penrose suggested I provide the private singles club information to the assessor under confidentiality and advise him the AFP was also investigating this same material that appears to have been hacked by Telstra.
Constable Cochrane also stated that as I had assured my singles club members their private information would not be disclosed without their consent, I also needed to discuss this with the assessor, Dr Hughes. I believe Superintendent Detective Penrose stated the assessor would be aware I could not divulge this private information via mainstream documents with Telstra, while the AFP was investigating.
So why did Dr Hughes (the arbitrator) allow Telstra to cross examine me during my oral arbitration hearing on 11 October 1994.
It was due to these types of facts, and Superintendent Detective Penrose's advice, that I sought a clearance, from the arbitrator, to allow me to have this information accepted under confidentiality
Transcripts from my 11 October 1994 oral arbitration hearing confirm Telstra advised the arbitrator they thought my singles club information was irrelevant and therefore should not be accepted into the arbitration process. This evidence supported that I had lost two businesses due to my ongoing telephone problems, i.e., the school camp bookings as well as the more-lucrative singles club bookings. The transcripts, which I can supply the AFP if requested, show Dr Hughes was badgered into accepting Telstra's insistence that my singles club material be not assessed during the arbitration process.
Why did Dr Hughes allow Telstra to decide not to view my singles club evidence as a business loss, even though he had previously understood the advice given to me by Superintendent Detective Penrose and had agreed the singles club material could be submitted under confidentiality during the oral hearing? That he went back on his word.
Question 24, in the 20 September 1994 interrogatories (questions raised by Telstra) shows I answered the following question 24 by stating to Telstra and the arbitrator:
"This matter is currently under investigation by the Federal Police. In the interest of fair justice I believe that I should not further comment apart from what I have already stated that it is true that I was told this by Detective Superintendent Penrose. It the Australian Federal Police are prepared to disclose the details of their investigations and of their conversations with myself, then Telecom will be able to obtain the same"
On 11 October 1994, during this five-hour, nonstop, oral-arbitration hearing, Telstra's Mr Benjamin and Telstra's other arbitration liaison officer, Steve Black, wanted to discuss along with the arbitrator what evidence I had collected regarding Telstra's unauthorized interception of my telephone conversations and faxed arbitration documents
Mr Benjamin: "In respect of Detective Superintendent Penrose."

Mr Black: "There has been an allegation that Detective Superintendent Penrose says that the Plummers' telephone was allegedly unlawfully tapped" —

Me: "I believe Telecom is playing on words – the word "illegally tapped" – it's like asking me – I'm not a —

Dr Hughes: "Sorry, if I can interrupt both of you, the issue here is that your answers – your answer to question 24, you indicate that you were told something by Detective Superintendent Penrose."

Me: "Yes:"

Dr Hughes: "Is there any documentation to support that statement or is there any other light that you can shed upon that statement you have made in relation to Detective Penrose?"…

Me: "I have spoken to Detective Penrose on two occasions and he has stated that my phones had been listened to."
I raise the interrogatories and the oral arbitration hearing because of the main question they raise: how could it possibly be ethical, or moral, for Dr Hughes to expect me to disclose further personal and private information about the female members of my Singles Club, for all to see, when the AFP were still investigating Telstra in relation to how TELSTRA were able to separately record the names and phone numbers of various other female Singles Club members when that information had only ever been sent by fax or discussed over the telephone. NONE of my singles club lost revenue due to my ongoing proven telephone faults were ever recorded by Dr Hughes (arbitrator) or Ferrier Hodgson Corporate Advisory (arbitration resource unit) in their final Cape Bridgewater Holiday Camp findings.
The depths to which Telstra stooped in its conduct with the COT claimants seems to suggest just how little confidence Telstra had in its own case. But why was it so fearful of being found liable? What was the worst that could happen if our claims were vindicated? What was it trying to conceal? What convinced the arbitrator to ignor the most important findings in his arbitration technical consultants report? Why did the arbitrator order his finacial advisors remove a large amount of their findings in their formal report and in doing so minimize Telstra's liability to pay me my true losses? (See Prologue - Chapter 2 - Inaccurate and Incomplete).
Why were the first four COT claimants Ann Garms, Maureen Gillan, Graham Schorer and me forced into arbitration under the guise [the promise of discovery] to prove our claims as are provided in most democratic administered litigation and arbitration procedures and once the four claimants signed their individual arbitration agreements the arbitrator failed to ensure the claimants received their promised documents?
Some of the documentation that George Close wanted the COT Cases to access under FOI and advised them to do so under FOI was all information surrounding Telstra's corroded copper wire network. Telstra arbitration unit always maintained there was corrode copper wire network documents in their archives. Were the articulated FOI requests that George Close prepared for the COT Cases intercepted on route to the COT cases businesses?
Did Telstra after intercepting those faxes from George Close visit Telstra's FOI viewing room [archives] and remove the information they knew had been requested under FOI so that it was not available when Telstra's arbitration legal department tried to access this now removed technical information?
How have many other Australian arbitration processes been subjected to this type of hacking? Is this electronic eavesdropping, this hacking into in-confidence documentation still happening today, during legitimate Australian arbitration's?

The Threats Continued
Threats were also made against me by Telstra arbitration officials because I assisted the Australian Federal Police with their investigations into these phone and fax hacking issues as page 180 ERC&A, from the official Australian Senate Hansard, dated 29 November 1994, reports Senator Ron Boswell asking Telstra's legal directorate
"Why did Telecom advise the Commonwealth Ombudsman that Telecom withheld FOI documents from Alan Smith because Alan Smith provided Telecom FOI documents to the Australian Federal Police during their investigation?"
After receiving a hollow response from Telstra, which the senator, the AFP and I all knew was utterly false, the senator states:
"…Why would Telecom withhold vital documents from the AFP? Also, why would Telecom penalise COT members for providing documents to the AFP which substantiate that Telecom had conducted unauthorised interceptions of COT members' communications and subsequently dealt in the intercepted information by providing that information to Telecom's external legal advisers and others?" (See Senate Evidence File No 31)
Thus, the threats became a reality. What is so appalling about the withholding of relevant documents is that no one in the TIO office or government has ever investigated the disastrous impact this had on my overall submission to the arbitrator. The arbitrator and the government (who at the time fully owned Telstra) should have initiated an investigation into why an Australian citizen, who assisted the AFP in their investigations into unlawful interception of telephone conversations, was so severely disadvantaged during a civil arbitration.
Is there a more sinister link between the threats I received from Telstra and those I received from Senator Alan Eggleston in August 2001, and December 2004? (See Senate Evidence File No 12)

Senate Hansard - 20 September 1995
Senate Hansard records under the heading A MATTER OF PUBLIC INTEREST dated 20 September 1995, shows a very emotional Senator Ron Boswell discussing the injustices that we four COT claimants ( i.e. Ann Garms, Maureen Gillan, Graham Schorer and me) suffered prior during and after our 'so-called' government endorsed arbitrations - (see Senate Evidence File No 1 20-9-95 Senate Hansard A Matter of Public Interest):
"...Eleven years after their first complaints to Telstra, where are they now? They are acknowledged as the motivators of Telecom's customer complaint reforms. … But, as individuals, they have been beaten both emotionally and financially through an 11-year battle with Telstra.

"Then followed the Federal Police investigation into Telecom's monitoring of COT case services. The Federal Police also found there was a prima facie case to institute proceedings against Telecom but the DPP [Director of Public Prosecutions], in a terse advice, recommended against proceeding.

"Once again, the only relief COT members received was to become the catalyst for Telecom to introduce a revised privacy and protection policy. Despite the strong evidence against Telecom, they still received no justice at all.

"These COT members have been forced to go to the Commonwealth Ombudsman to force Telecom to comply with the law. Not only were they being denied all necessary documents to mount their case against Telecom, causing much delay, but they were denied access to documents that could have influenced them when negotiating the arbitration rules, and even in whether to enter arbitration at all. …

"This is an arbitration process not only far exceeding the four-month period, but one which has become so legalistic that it has forced members to borrow hundreds of thousands just to take part in it. It has become a process far beyond the one represented when they agreed to enter into it, and one which professionals involved in the arbitration agree can never deliver as intended and never give them justice."

"I regard it as a grave matter that a government instrumentality like Telstra can give assurances to Senate leaders that it will fast track a process and then turn it into an expensive legalistic process making a farce of the promise given to COT members and the unducement to go into arbitration. "Telecom has treated the Parliament with contempt. No government monopoly should be allowed to trample over the rights of individual Australians, such as has happened here."
Rupert Murdoch's Sister

She would have Rupert publish it.
In 1999, I provided the draft of this story to Rupert Murdoch's sister, Helen Handbury. She was aghast at the blatant denial of natural justice that I had received. Helen twice visited my holiday camp and on both occasions stayed in the Old Presbyterian 1870s church. She like most of my guest loved the rustic surrounds within after reading the draft of abseentjustice,con, stated that she would have Rupert publish it.
She believed Rupert would be shocked, especially upon seeing the George Close's information (see Australian Federal Police Investigations, - Chapter 6 - US Securities Exchange - pink herring plus Open Letter File No/12 and File No/13, which clearly shows a secondary facsimile machine was intercepting arbitration-related faxes before redirecting them to their intended destination. George Close's office and residence was a primary target – he was the official technical consultant for the Casualties of Telstra arbitrations.
Unfortunately, Helen died in 2004. Some years later, on 26 September 2012, I sent a draft of the original version of Absent Justice to her husband, Geoff Handbury, and told him about my conversation with Helen. I asked whether he could suggest the best way for me to get a copy of the book to Rupert Murdoch.
Mr Handbury replied on 17 October 2012 in a handwritten letter (with beautiful, old-fashioned penmanship that we no longer see). However, he was then 87 years old and although highly respected for his philanthropic support of many worthwhile projects in Victoria, too much time had passed and, sadly, he wasn't able to help. Still, I have the memory of how the sister of the biggest newspaper owner in the world believed my "intriguing story" was certainly one that her brother should publish and I'm grateful for her comments.
Of course this offer and suggestion by Helen was made years before Rupert Murdoch got caught up in the News of the World scandal and Telstra became a 35% sharholder in FOX News.
Some of the information provided to Helen Handbury which is attached to the Chapter 6 - US Securities Exchange - pink herring page shows George Closes residence and office was targetted and that faxes leaving his office were scanned by s second fax machine before those documents arrived at their intended destination. This was just one more example of what we COT Cases had to put up with during our arbitrations that upset Helen Handbury. She could not seem to comprehend what my story had exposed.
Infringe upon the civil liberties

Most Disturbing And Unacceptable
On 27 January 1999, after having also read my first attempt at writing my manuscript absentjustice.com, the same manuscript I provided Helen Handbury, Senator Kim Carr wrote:
"I continue to maintain a strong interest in your case along with those of your fellow 'Casualties of Telstra'. The appalling manner in which you have been treated by Telstra is in itself reason to pursue the issues, but also confirms my strongly held belief in the need for Telstra to remain firmly in public ownership and subject to public and parliamentary scrutiny and accountability.

"Your manuscript demonstrates quite clearly how Telstra has been prepared to infringe upon the civil liberties of Australian citizens in a manner that is most disturbing and unacceptabl

The Rights Of Citzens
Senator Kim Carr also criticised the handling of the COT arbitrations on 11 March 1999 as the following Hansard link shows. Addressing the government's lack of power, noting:
"What I do make a comment on is the question of civil liberties and the rights of citizens to approach this parliament and seek redress for their grievances when corporate power, particularly in a publicly owned corporation, has been abused. And there can be no question that that is what is at the heart of this issue."
And addressing Telstra's conduct, by saying:
"But we also know, in the way in which telephone lines were tapped, in the way in which there have been various abuses of this parliament by Telstra—and misleading and deceptive conduct to this parliament itself, similar to the way they have treated citizens—that there has of course been quite a deliberate campaign within Telstra management to undermine attempts to resolve this question in a reasonable way. We have now seen $24 million of moneys being used to crush these people. It has gone on long enough, and simply we cannot allow it to continue. The attempt made last year, in terms of the annual report, when Telstra erroneously suggested that these matters—the CoT cases—had been settled demonstrates that this process of deceptive conduct has continued for far too long". (See parlinfo.aph.gov.au/parlInfo/search/displaychamberhansards1999-03-11)

Forced To Proceed Without The Necessary Information
On 23 March 1999, after most of the COT arbitrations had been finalised and business lives ruined due to the hundreds of thousands of dollars in legal fees to fight Telstra and a very crooked arbitrator, the Australian Financial. Review newspaper reported on the conclusion of the Senate estimates committee hearing into why Telstra withheld so many documents from the COT cases:
"A Senate working party delivered a damning report into the COT dispute. The report focussed on the difficulties encountered by COT members as they sought to obtain documents from Telstra. The report found Telstra had deliberately withheld important network documents and/or provided them too late and forced members to proceed with arbitration without the necessary information," Senator Eggleston said. "

They [Telstra] have defied the Senate working party. Their conduct is to act as a law unto themselves."
Although Senator Alan Eggleston advice to the Australian Finacial Revieiw has been discussed on the Bribery and Corruption - Part it was also relevant to raise it here. By incorperating the above six Senators speaches with Senator Alan Eggleston statement to the media we can show all seven statements were made in the public interest;.i.e.; on public record.

Senator Mark Bishop's statement
Significant issues do arise. I think it is appropriate to refer to the final paragraphs of the committee report. In the second to last paragraph, the report of the committee tabled by Senator Eggleston says:

Estimates of Telstra's costs in relation to the CoTs issue since the claims were made exceed $20 million ($14.285 million to 1997 and rising). Most of the expenditure has been spent, not on settlement but on administrative and legal costs. It became quite clear early in the process that the claimants had in fact been disadvantaged by malfunctions in their telephone system. It is difficult to understand why Telstra appeared to prefer to deny that there was a problem and then prolonged the difficulties in establishing the extent of that problem.
The final sentence reads:
In the Committee's view, Telstra should now seek to reach a negotiated agreement with the interested parties.

If fault is to be allocated at this very early stage of the final lap, that fault lies at the door of Telstra. It really is appropriate for Telstra, a $100 billion corporation, to stop using its monopoly power, to stop retaining the services of dozens of highly paid solicitors and to come to the table and to seek to reach a negotiated agreement with these four or five persons. It is simply outrageous that Telstra, which is still a public corporation, can spend something in the order of $20 million – Senator Boswell – Some $24 million.

"I am informed by Senator Boswell it is 24 million – defending a claim when the claim before it is somewhere between $2 million or $4 million. This is simply an outrageous proposition and a waste of public money" (See parlinfo.aph.gov.au/parlInfo/search/displaychamberhansards1999-03-11)
The Senate intervention to stop this unlawful conduct only assisted the five 'litmus' COT cases (four) had not yet reached arbitration. The remaining 16 COTs had already been through their government-endorsed processes, but without the bulk of their FOI requests/evidence. By the Senate not assisting the remaining 16 to obtain their FOI requests, those COTs were unable to secure settlements that reflected their true losses. Why were the 16 cases that had gone through a – disputable – arbitration process not even looked at? This is certainly appalling discrimination by the LNP government. And our past and current government bureaucrats have the audacity to downplay what Julian Assange tried to do for the COT cases, i.e, his fellow Australian citizens.
Why didn't the Australian government pressure Telstra to compensate all of the 21 COT Cases and not just the five COT cases Telstra withheld or destroyed their requested arbitration documents? It is clear from the following Google link (see What are the risks of hiding evidence during legal discovery?)

Senator Len Harris, who won his senate seat on 2 July 1999 for the One Nation party, then lived in Queensland, 2,977 kilometres from Melbourne. On 25 July 2002, Senator Len Harris travelled from Cairns in Queensland (a trip that took more than seven hours) to meet four other COTs and me, in Melbourne, in an attempt to ensure our claims of discrimination against the Commonwealth were fully investigated. He was appalled that 16 Australian citizens were so badly discriminated against in such a deplorable fashion by the then-Coalition government, despite a Senate estimates committee working party being established to investigate all 21 COT-type claims against Telstra.
He was stunned at how I had collated this evidence into a bound submission. When Senator Harris read the 9 August 2001 letter from Senator Alan Eggleston Liberal Party warning me that if I disclosed the in-camera Hansard records (which supported my claims that sixteen Australian citizens had been discriminated against in the most deplorable manner) I would be held in contempt of the Senate and risk jail, he Senator Harris, was very upset, to say the least.
At a press conference the next day, Senator Harris aimed questions at the chief of staff to the Hon Senator Richard Alston, Minister for Communications. He asked:
"Through the following questions, the media event will address serious issues related to Telstra's unlawful withholding of documents from claimants, during litigation.

Why didn't the present government correctly address Telstra's serious and unlawful conduct of withholding discovery and/or Freedom of Information (FOI) documents before the T2 float?
Why has the Federal government allowed five Australians (from a list of twenty-one) to be granted access to some of the Telstra discovery documents they needed to support their claims against Telstra, but denied the same rights to the other sixteen?
Why has the Federal Government ignored clear evidence that Telstra withheld many documents from a claimant during litigation?

Why has the Federal Government ignored evidence that, among those documents Telstra did supply, many were altered or delivered with sections illegally blanked out?

(See Senate Evidence File No 56).
A fair resolution of those sixteen COT cases has never been resolved as can be seen by clicking onto An injustice to the remaining 16 Australian citizens. By the time I finish recording all the details of our complex story here, at absentjustice.com, there will be many, many people, from all walks of life, who will then believe that it is absentjustice.com that tells the actual, true story, the only one that should be believed (see An Injustice to the remaining 16 Australian citizens)
I reiterate why were only 5 of the COT Cases were provided with their previously withheld arbitration documents and not the remaining 16 COT Cases. Those five litmus test cases also received millions upon millions of dollars in punitive damages for having suffered such a terrible arbitration. When those same 16 COT Cases received no compensation

During the infamous UK phone-hacking scandal, the Daily Mirror printed an apology in that newspaper, admitting that:
"such behaviour represented an unwarranted and unacceptable intrusion into people's private lives".
Why hasn't the Australian government compensated the COT Cases that clear proof that:
an unwarranted and unacceptable intrusion into their private and business lives during their arbitrations ruined any chance they had of having a proper assessment of their arbitration claims i.e. an arbitration process originally endorsed by the government?
The COT cases should never have been forced into arbitration while the AFP was investigating Telstra for unauthorised phone and fax hacking issues. Evidence showing in-confidence COT cases privileged client to lawyer and arbitration procedural documentation was hacked into during the COT arbitrations.
NONE of the COT Cases were ever on a terrorist list in 1994 (or since, for that matter) and nor were any of us ever listed as suspects in relation to any crimes committed against any Australian citizens. This means that we must therefore ask: why were these innocent claimants' in-confidence arbitration and Telstra-related documents hacked by Telstra while Telstra was defending the various COT cases arbitrations? In my own case, 42 separate sets of correspondence faxed to the Arbitrator's office (some with attachments) are not listed on the Arbitration Schedules of Material received by the Arbitration process.
It is clear from Front Page Part One File No/1 that even though the Arbitrator's secretary advised Tony Watson (part of Telstra's Arbitration Defence Unit) that on 23 May 1994, six of my claim documents were never received at the Arbitrator's fax machine. It is clear from my Telstra account I was charged for those six faxes as having left my office, yet no one from the Arbitrator's office nor the TIO's office when this matter was exposed, allowed me to amend my claim so that these proven "non received" claim documents were valued by the Arbitrator in support of my claim.
Clicking on .> LEARN MORE to the right of the bottom of this page will take you to Unprecedented Deception which will allow you to read for yourself just how corrupt the system of arbitration is in Australia.
Clicking on Kangaroo - Court will take you to the latest updates Kangaroo Court of Australia - Why rent a lawyer when you can buy a judge. A Fugitive Australian journalist Shane Dowling talks about being on the run and Australia dropping to #39 on the world press freedom index
We periodically publish articles on the Kangaroo - Court of Australia, because that website exposes cover-ups and fraud, allowing you the reader here on absentjustice.com to see it is an ongoing problem in Australia. The COT Case's lives were ruined because the truth surrounding our Telstra claims was covered up by crooked lawyers, arbitrators and government bureaucrats to suit their agenda.
To find out more about the COT story please read the following chronology of events titled Unprecedented Deception