"There is no greater agony than bearing an untold story inside you."
― Maya Angelou
Absentjustice is a work in progress, last edited May 2023.
My Absent Justice Book 2 is free and tells a story not unlike those described in the YouTube video below. This video shows eight other small business operators like me whose lives were turned upside down as soon as they purchased their telephone dependant businesses. If you want to donate after viewing Absent Justice Book 2, please send it directly to Transparency International Australia.
Our Casualties of Telstra (COT for short) story is not just about what the telecommunications industry refers to as 'old and historic phone complaints that affected Australian's telephone reception 20 or more years ago', it is about the ongoing use of deficient equipment installed in Telstra exchanges all over Australia. And the same people who got away with these appalling offences 20 years ago and covered them up still hold powerful positions, both in the Australian Establishment and in Telstra, even now in 2023.
In late 1987, my then-wife Faye and I bought a holiday camp accommodation business perched high above Cape Bridgewater Bay, near Portland on the southwest coast of Victoria. The Cape Bridgewater Holiday Camp had been run as a school camp, and we intended to turn it into a venue for social clubs, family groups, and schools.
Those of the current generation might find it difficult to understand that 20-plus years ago, then government-owned Telstra (and its government minders) could deceive many Australians into believing that they were trying to repair the ailing Australian telecommunications network, when, instead, they were band-aiding the many serious problems in it.
Until the late 1990s, the Australian government wholly owned Australia's telephone network and the communications carrier, Telecom (today privatised and called Telstra). Telecom held the monopoly on communications and let the network deteriorate into disrepair. When four small business owners had severe communication problems, they went into arbitration with Telstra. The arbitrations were a sham: the appointed arbitrator not only allowed Telstra to minimise the Casualties of Telstra (COT) members' claims and losses, but the arbitrator also bowed down to Telstra and let the carrier run the arbitrations. Telstra committed serious crimes during the arbitrations, yet the Australian government and the Australian Federal Police have been unable to hold Telstra, or the other entities involved in this deceit, accountable (see Australian Federal Police Investigation File No/1).
Placing your mouse/cursor over the 'Crying Man' will show you how bad the Telstra and their lawyers were during the COT arbitrations. It is essential to advise newcomers to this website, absentjustice.com, that gradually as I complete this website, each of the exposed images, as shown below, has a link to another part of our story, further proving my claims are valid

The fabricated Bell Canada International Inc Cape Bridgewater report used as defence material by Telstra and their lawyers (see Telstra's Falsified BCI Report) is most relevant because it was provided by Telstra's arbitration defence lawyers to Ian Joblin a forensic psychologist who was assigned by Freehill Hollingdale & Page to assess my mental state during my arbitration. it is clearly linked to statements made in the following page 5169 SENATE official Hansard – Parliament of Australia concerning Telstra having adopted the Freehill Hollingdale & Page - COT Case Strategy during the COT arbitrations which had been spuriously prepared by Denise McBurnie of Freehill Hollingdale & Page.
What I did not know, when I first had to register my telephone problems in writing with Denise McBurnie before Telstra would investigate those faults is that this COT Case Strategy was a set up by Telstra and their lawyers to hide all proof that I truly did have ongoing telephone problems affecting the viability of my business.
This continual writing up of individual telephone faults, to these lawyers Freehill Hollingdale & Page, in order to have Telstra investigate them almost, sent me insane. Instead of keeping this fault evidence, I was providing it to Telstra believing this would assist them in locating the problems my business was experiencing.
I was unaware I would later need this evidence for an arbitration process. This arbitration process meant I had to retrieve back, from Telstra under Freedom of Information, the very same documentation I had previously provided this legal firm. Imagine the frustration of knowing that you had already provided the evidence supporting your case but it was now being withheld from you by Telstra and their lawyers.
If this wasn't soul-destroying enough, imagine learning that lawyer, with who you were being forced to register your phone complaints, devised a legal paper titled "COT Case Strategy" (see Prologue Evidence File 1-A to 1-C). instructing their client Telstra (naming me and my business) on how Telstra could conceal this same type of technical information from me under the guise of Legal Professional Privilege even though the information was not privileged. (see also page 5169 SENATE official Hansard – Parliament of Australia.
As shown in government records, the government assured the COT Cases (see point 40 Prologue Evidence File No/2), Freehill Holingdale & Page would have no further involvement in the COT issues the same legal firm which when they provided Ian Joblin, clinical psychologist's witness statement to the arbitrator, it was only signed by Maurice Wayne Condon, of Freehill's. It bore no signature of the psychologist.
Did Maurice Wayne Condon remove or alter any reference to what Ian Joblin had originally written about me being of sound mind?
On 21 March 1997, twenty-two months after the conclusion of my arbitration, John Pinnock, (the second appointed administrator to my arbitration), wrote to Telstra's Ted Benjamin (see File 596 AS-CAV Exhibits 589 to 647) asking:
1...any explanation for the apparent discrepancy in the attestation of the witness statement of Ian Joblin [clinical psychologist's].

2...were there any changes made to the Joblin statement originally sent to Dr Hughes [the arbitrator] compared to the signed statement?"
It is May 2023, I have still never seen a copy of the advice that John Pinnock was officially entitled to receive from Telstra regarding this unsigned arbitration witness statement.
PLEASE NOTE:
Firstly I have shown below in the following YouTube video (refer also to Chapter 6 Bad Bureaucrats) how nine of the twenty-one COT Cases have told part of their story on National Australian Television in the hope the government would resolve their outstanding problems. It has only resolved five of the twenty-one COT Case claims.
While I am not suggesting every reader views the entire Channel Nine television programme titled "The Small Business Show", viewing just five minutes of it will show the reader that not all of the nine COT Cases telling their stories are vexatious litigants as the Telstra Corporation has branded the COT story. Even though it is of poor quality due to its copying and age, it shows how badly Telstra treated nine of the 21 Casualties of Telstra small-business operators and the resultant effect this had on these citizens.
Secondly, it shows how, on national television, one of Telstra's leading executives threatened Coopers & Lybrand, which was auditing Telstra's response to the COT Cases' claims that:
"I believe that it should be pointed out to Coopers and Lybrand that unless this report is withdrawn and revised, their future in relation to Telecom may be irreparably damaged." (File 942 to 946 – AS-CAV 923 to 946)
Imagine what the COT Cases' lawyers could have done if they had received the above letter, File 942, under the arbitration discovery process.
It will be apparent to most reading this story so far that forcing anyone to meet with a
forensic psychologist
in the saloon bar of the local hotel during a highly legalistic arbitration as well as supplying that
forensic psychologist

known false information, suggests I had every reason to be angry and beside myself as the following video introduction shows—a similar expression to the above 'Crying Man' in the previous image above.
The exposing of this internal Telstra letter from Doug Campbell to Ian Campbell dated November 1993 (refer to File 942 in Exhibits 923 to 946) on national television in the above YouTube video is very important considering the latest scandal being played out in the PriceWaterhouseCoopers (PwC), Australian tax saga, in 2023.
Read about our dealings with ​
To tell this story as it happened, we need to jump five years to March 1999, after most of the COT Cases had been through their government-endorsed arbitrations.
Forced members to proceed with arbitration without the necessary information

They [Telstra] have defied the Senate working party.
On 23 March 1999, after most of the COT arbitrations had been finalized and business lives ruined due to the hundreds of thousands of dollars in legal fees to fight Telstra and a very crooked arbitrator, the Australian Financial. Review reported on the conclusion of the Senate estimates committee hearing into why Telstra withheld so many documents from the COT cases:
"A Senate working party delivered a damning report into the COT dispute. The report focused on the difficulties encountered by COT members as they sought to obtain documents from Telstra. The report found Telstra had deliberately withheld important network documents and/or provided them too late and forced members to proceed with arbitration without the necessary information," Senator Eggleston said. "They [Telstra] have defied the Senate working party. Their conduct is to act as a law unto themselves."
The following six senators all formally record how those six senators believed that Telstra had 'acted as a law unto themselves' throughout five of the sixteen arbitration processes, is incredible. Those five named COT Cases as discussed in the Senate Hansard records were derived from a list of twenty-one names put forward by the COT Cases themselves. Those five named COT Cases were the litmus tests cases and what ever was to be the outcome of those investigated five cases the remaining suzteen cases were to receive the same outcome of the five litmust tests cases. The Libera National Party (LNP) government knew that not only should the litmus-test cases receive their requested documents but so should the other 16 Australian citizens who had been in the same government-endorsed arbitration process (Refer to
An Injustice to the remaining 16 Australian citizens).
What took place is what has now formed the bases for our COT story. Instead of the LNP government honouring that agreement reached with the twenty-one COT Cases no sooner had the investigation finished which had taken almost two years to complete instead of two months it ended the investigations awarding the five litmus tests cases nineteen million dollars in punitive damages split between that five. That litmus five COT Cases also received more than 150,000 documents between then to enable them to take the matters further if they believed it was necessary to walk away with what had been awarded,
However, the remining sixteen COT Cases received no punitive damages for what they experienced at the hands of Telstra or any documents which would have enabled them to take Telstra to court,
I am writing this COT story with the hope that the government with the help of the Senate finally acknowledge WE sixteen remaining COT Cases were discriminated against by the Commonwealth when they went back on their promises to resolve all twenty-one cases.
Eggleston, Sen Alan – Bishop, Sen Mark – Boswell, Sen Ronald – Carr, Sen Kim – Schacht, Sen Chris, Alston and Sen Richard)
Even after the arbitrations had been concluded for most of the COT Cases who still had businesses to operate, the phone problems that took them to arbitration continued to beset their businesses. Nothing had changed. The COT Cases were back to where it all began. In my case, in 1987,
Anyone who uses a telephone has at some time reached a recorded voice announcement (known within the industry as RVA): '
"The number you have called is not connected or has been changed. Please check the number before calling again. You have not been charged for this call."
It seemed as though the 'not connected' RVA came on whenever the lines in or out of Cape Bridgewater were congested, which, given how few lines there were, was often.
For a newly established business like ours, this was a major disaster. Still, despite the memo's acknowledgement that such serious faults existed, Telstra never admitted the existence of a fault in those first years. And with my continued complaints, I was treated increasingly as a nuisance caller. This was rural Australia, and I was supposed to put up with a poor phone service — not that anyone in Telstra was admitting that it was poor service. In every case, 'No fault found' was the finding by technicians and linesmen.
The frustration was immense, coupled with uncertainty. Were our problems no more than general poor rural service compounded by the congestion on too few lines going into an antiquated exchange? The Camp was, at that stage, the only accommodation business being run in Cape Bridgewater. Obviously, we relied on the phone more than most people in the area. But if there was some specific fault, why weren't the technicians finding it?
The business was in trouble, and so were we. By mid-1989 we were reduced to selling some shares for our operating costs. Here we were, a mere 15 months after taking over the business, and we were beginning to sell off our assets instead of reducing the mortgage. I felt like a total failure. Neither of us was able to lift the other's spirits.
Near the end of October 1989, our twenty-year marriage ended. I had already been taking prescribed drugs for stress; that afternoon, I added a quantity of Scotch and hunkered down in one of the cabins. Faye, understandably, was seriously concerned and called the local police, who broke into the cabin to 'save' me from me. They took me to the hospital, and I am forever grateful to the doctors who confirmed that I wasn't going 'nuts' (refer to Chapter 7- Vietnam-Vietcong and who sent me home the following day. My friends Margaret and Jack from Melbourne decided that Margaret would come home with me to 'bail me out'. The fun, however, had just begun.
Margaret and I arrived back at the Camp to be confronted with a disaster area. Faye had left the night before, following advice from various people that she needed to be in a 'safe house'. Doors had been left unlocked, meat from the deep freeze was left out on benches, and various items had mysteriously vanished. And, according to the Camp diary, 70 students from Monivae Catholic College in Hamilton were due to arrive in two days, booked in for five days and four nights. Without Margaret's assistance, I would have been wiped out.
Mourning the end of my marriage, the very thought of shopping was a mountain I didn't want to climb. What to feed 70 students plus staff? By the time I got my head around what to order, it was Sunday evening, and the Monivae group were due the following day. I managed to stay afloat. Perhaps I should have walked out and given in without a fight. Had I done so, I would not be writing this story at 79 years of age.
Between April 1990 and when I sold the holiday camp in December 2001, I continued to partly sponsor underprivileged groups to stay at the camp during the weeks that the venue was not fully booked out. At least some money was coming into the business. Those wanting a cheap holiday persisted by telephoning repetitively regardless of being told the camp was no longer connected to Telstra's network. These groups wanted a holiday, and if they had to drive for hours to make a booking as Loreto College did (see below), then a drive they did.

Testimonials
The holiday Camp could sleep around 90 to 100 persons in fourteen cabins. I arranged sponsored food purchases through the generosity of a number of commercial food outlets and these groups then just used the camp facilities — it didn't actually cost me anything other than a small amount of electricity and gas. At one point around this time, May 1992, I had organised a charity week for kids from Ballarat and the South West, including Warrnambool, Hamilton and Portland. This group was organised by Sister Maureen Burke IBVM, the Principal of Loreto College in Ballarat, and I am sure she would not be offended to know that I think of her as the 'mother' of the project.
Arrangements regarding food, transport, and any special needs the children might have, had to be handled over the phone, and of course, Sister Burke had enormous problems making phone contact, Calls were either ringing out or she was getting a deadline, or a message that the number she was ringing was not connected to the Telstra network. Sister Burke knew otherwise. On two particular occasions in 1992, after trying in vain all through one week, she decided to drive the 3½ hours to make the final arrangements for those camps.
Just as she arrived at the Camp, Karen took a phone call from a very angry man who wanted information about a singles weekend we were trying to set up. This caller was quite abusive. He couldn't understand why we were advertising a business but never answered the phone. Karen burst into tears. She had reached the end of her tolerance, and nothing I could say was any help. When Sister Burke appeared in the office, I decided absence was the better part of valour and removed myself, leaving the two women together. Much later, Sister Burke came out and told me she thought it probably best for both of us if Karen were to leave Cape Bridgewater. I felt numb. It was all happening again.
But it wasn't the same as it had been with Faye. Karen and I sat and talked. True, we would separate, but I assured her that she would lose nothing because of her generosity to me, that I would do whatever was necessary to buy her out. We were both relieved at that. Karen rented a house in Portland, and we remained good friends, though, without her day-to-day assistance at the Camp, which had given me space to travel around, I had to drop my promotional tours.
Twelve months later, in March of 1993, Sister Karen Donnellon, also from Loreto College, tried to make contact via the Portland Ericsson telephone exchange to arrange an annual camp. Sister Donnellon later wrote:
"During a one week period in March of this year I attempted to contact Mr Alan Smith at Bridgewater Camp. In that time I tried many times to phone through.

Each time I dialled I was met with a line that was blank. Even after several re-dials there was no response. I then began to vary the times of calling but it made no difference."

A lady of character
Some years later, I visited Sister Maureen Burke IBVM at Loreto College in Ballarat and provided this very fine lady with early draft of my manuscript Absent Justice My Story' concerning my valiant attempt to run a telephone dependent business without a dependent phone service. Sister Burke wrote back:
"Only I know from personal experience that your story is true, otherwise I would find it difficult to believe. I was amazed and impressed with the thorough, detailed work you have done in your efforts to find justice"
Of course, Sister Maureen Burke and Sister Karen Donnellon persisted with their continuing battle to find a way to get a proper telephone connection for the holiday camp, partly because it was a low-cost holiday for all concerned but also because these wonderful women were well aware that my business was continuing to exist, albeit 'by the skin of its teeth, even though Telstra's automated voice messages kept on telling prospective customers that the business did not exist or, alternatively the callers simply reached a dreaded silence that appeared to indicate that the number they had called was attached to a 'dead' line. Either way, I lost the business through that may well have followed if only the callers could have been successfully connected to my office via this dreaded Ericsson AXE telephone exchange in Portland and other Telstra telephone exchanges which used Ericsson's AXE equipment.
Tourism in Ballarat was suffering badly due to poor telephone coverage.

This government report titled AUSTEL's Adverse Findings, from points 2 to 212, was compiled by the government communications regulator after I had discussions concerning my ongoing problems via the Portland AXE Ericsson telephone exchange and the Ballarat region, where social club groups had written to me concerning their difficulties when booking. Those letters were provided to the government. Ballarat appeared to be the ''Hot Spot'' Government records (see Absentjustice-Introduction File 495 to 551) show AUSTEL'sadverse findings were provided to Telstra (the defendants) in March 1994, one month before Telstra and I signed our joint arbitration agreement. I got a copy of these findings on 23 November 2007, 12 years after the conclusion of my arbitration. Simply put, the government discriminated against me in the most deplorable manner.
The following point 115 is referred to in AUSTEL's Adverse Findings, which exposes just how bad the Ericsson AXE problems were, especially on this occasion when the equipment had not been maintained for more than two years, as this memo shows.
"Some problems with incorrectly coded data seem to have existed for a considerable period of time. In July 1993 Mr Smith reported a problem with payphones dropping out on answer to calls made utilising his 008 number. Telecom diagnosed the problem as being to "Due to incorrect data in AXE 1004, CC-1. Fault repaired by Ballarat OSC 8/7/93, The original deadline for the data to be changed was June 14th 1991. Mr Smith's complaint led to the identification of a problem which had existed for two years."
It is clear from AUSTEL's Adverse Findings, that my claims were valid concerning Telstra's billing software.
This witholding of vital evence against Telstra by AUSTEL was an abuse of process when they allowed me to commence arbitration/legal proceedings against Telstra, without the necessary documents I needed to support my claim.. To have allowed me to spend more than $300.000.00 in arbitration fees trying to prove something that the government had already established against Telstra was an abuse of process. AUSTEL breached their statutory obligation towards me as a citizen of Australia.
A letter dated 6 April 1993, from Cathy Lindsey, Coordinator of the Haddon & District Community House Ballarat (Victoria) to the Editor of Melbourne's Herald-Sun newspaper, read:
"I am writing in reference to your article in last Friday's Herald-Sun (2nd April 1993) about phone difficulties experienced by businesses.

I wish to confirm that I have had problems trying to contact Cape Bridgewater Holiday Camp over the past 2 years.

I also experienced problems while trying to organise our family camp for September this year. On numerous occasions I have rung from both this business number 053 424 675 and also my home number and received no response – a dead line.

I rang around the end of February (1993) and twice was subjected to a piercing noise similar to a fax. I reported this incident to Telstra who got the same noise when testing." ( See Evidence File 10 B )
During this same period, 1992 and 1993, Cathy Lindsey, was a professional associate of mine Cathy signed a Statutory Declaration, dated 20 May, 1994 explaining a number of sinister happenings when she attempted to collect mail on my behalf from the Ballarat Courier Newspaper office (AS-CAV Exhibit 1 to 47 - See AS – CAV 22). This declaration leaves questions unanswered as to who collected my mail and how did they know there was mail to be collected from the Ballarat Courier mail office. On both occasions, when this mail was collected by a third person, I had telephoned Cathy, informing her the Ballarat Courier notified me there was mail addressed to me waiting to be picked up.
On pages 12 and 13 transcript, from the AFP inquiry into my allegations that Telstra unlawfully intercepted my telephone conversations, the AFP state at Q59 Australian Federal Police Investigation File No/1:-
"And that, I mean that relates directly to the monitoring of your service where, where it would indicate that monitoring was taking place without your consent?" (AS-CAV Exhibit 1 to 47 - See AS – CAV 23-A)

Ballarat subscribers wrote to TV stations and newspapers supporting my allegations that, with regard to telephone services, rural small-business people, as well as the general public, suffered a very bumpy playing field compared to our city cousins. David M. Thomson & Associates, Insurance Loss Adjusters in Ballarat, wrote to the producer of Channel 7's 'Real Life', a current affairs program:
"I have watched with interest the shorts leading up to tonight's program as I have similar problems to the man at Cape Bridgewater.

Our office is located in Ballarat and due to Telstra structure the majority of our local calls are STD-fee based.

On many occasions we have been unable to get through to numbers we have dialled, often receiving the message 'This number is not connected' or similar messages which we know to be untrue.

Clients report that they often receive the engaged signal when calling us and a review of the office reveals that at least one of our lines was free at the relevant time.

We have just received our latest Telstra bill which in total is up about 25–30% on the last bill. This is odd because our work load in the billing period was down by about 25% and we have one staff member less than the previous billing period."
The pressure on all four of us COT cases was immense, with TV and newspaper interviews as well as our continuing canvassing of the Senate. The stress was telling by now but I continued to hammer for a change in rural telephone services. The Hon David Hawker MP, my local Federal member of parliament, had been corresponding with me since 26 July 1993.
"A number of people seem to be experiencing some or all of the problems which you have outlined to me. …

"I trust that your meeting tomorrow with Senators Alston and Boswell is a profitable one." (See Arbitrator File No/76)
On 18 August 1993 after discussing with the Hon David Hawker MP and his staff alerting both that I had lost yet two more large bookings from the Ballarat region Mr Hawker again wrote to me, noting:
"Further to your conversations with my electorate staff last week and today I am enclosing a copy of the correspondence I have received from Mr Harvey Parker, Group Managing Director of Commercial and Consumer division of Telecom.

"I wrote to him outlining the problems of a number of Telecom customers in the Western Districts, including the extensive problems you have been experiencing." (See Arbitrator File No/77 and Arbitrator File No/82)
I also provided the AFP Telstra documents showing Telstra was worried about my telephone complaint evidence because if it ever reached an Australian court, I had a 50% chance of proving Telstra has systemic phone problems in their network, which meant in simple terms, Telstra was operating outside of their license to operate a telephone service where charging their customers for a service not provided.
The Royal Melbourne Children's Hospital has never visted my business again or have similar respite groups. This one national newspaper artical just about buried me.

Children's lives could be at risk
Comments made from the Herald Sun newspaper dated 30 August 1993, confirm just how damaging some of these newspaper articles were to my already ailing business with statements like:
"The Royal Children's Hospital has told a holiday camp operators in Portland that it cannot send chronically ill children there because of Telecom's poor phone service. The hospital has banned trips after fears that the children's lives could be at risk in a medical emergency if the telephone service to the Portland camp continued to malfunction".

The centre's stand follows letters from schools, community groups, companies and individuals who have complained about the phone service at Portland's Cape Bridgewater Holiday camp."

Youths from the Royal Children's Centre for Adolescent Health, who were suffering from "chronic illnesses", visited the camp earlier this year.

Group leader Ms Louise Rolls said in a letter to the camp the faulty phones had endangered lives and the hospital would not return to the camp unless the phone service could be guaranteed" (Arbitrator File No/90)
After the Melbourne Children's Hospital recorded a near-death experience with me having to rush a sick child with cancer to the Portland Hospital 18 kilometres away from my holiday camp, Telstra finally decided to take my telephone faults seriously. None of the 35 children (all with cancer-related illnesses) had mobile phones or the six or so nurses and carers. Mobile telephones could not operate successfully in Cape Bridgewater until 2004, eleven years after this event. With my coin-operated Gold Phone also plagued with phone problems, it took several tries to ring out of the holiday camp. An ambulance arrived once we could ring through to the Hospital.
It took this almost tragedy for Telstra, after five years, to send someone of real technical experience to my business. Telstra's visit happened on 3 June 1993, six weeks after the Children's Hospital vowed never to revisit my camp until I could prove my camp was telephone fault free. No hospital where convalescent is a good revenue spinner has ever visited my business, even after I sold it in December 2001.
This ongoing telephone problem inherited by the new owners of my holiday camp lasted until August 2009, they were walked off the property as bankrupts (refer to Chapter 4 The New Owners Tell Their Story and the Federal Magistrates Court segment below.
Why was the government Release Control Manager allowed to take twelve years before he released my arbitration requested discovery docuemnts?

Discrimination by the government is not the word I am looking for.
It will be apparent to most who read the following points discussed in the documentation below provided by the Government Release Control Manager on 23 November 2007 that if this information had been provided to me in 1994 when I requested it during my arbitration discovery process when the government was sure they could not be used against Telstra in an appeal process the award handed down to me by the arbitrator would have been substantially higher in dollars than what was awarded is evident from AUSTEL's Adverse Findings at points 130, 153, 158 and 209, my alerting the government to the truth of what the other COT Cases and I had uncovered were matters of public interest, yet the government and their minders and government regulators instead of praising us as good Australian citizens we have been wrongly branded as vexatious litigants.
Point 130 – "On April 1993 Mr Smith wrote to AUSTEL and referred to the absent resolution of the Answer NO Voice problem on his service. Mr Smith maintained that it was only his constant complaints that had led Telecom to uncover this condition affecting his service, which he maintained he had been informed was caused by "increased customer traffic through the exchange." On the evidence available to AUSTEL it appears that it was Mr Smith's persistence which led to the uncovering and resolving of his problem – to the benefit of all subscribers in his area".

Point 153 –"A feature of the RCM system is that when a system goes "down" the system is also capable of automatically returning back to service. As quoted above, normally when the system goes "down" an alarm would have been generated at the Portland exchange, alerting local staff to a problem in the network. This would not have occurred in the case of the Cape Bridgewater RCM however, as the alarms had not been programmed. It was some 18 months after the RCM was put into operation that the fact the alarms were not programmed was discovered. In normal circumstances the failure to program the alarms would have been deficient, but in the case of the ongoing complaints from Mr Smith and other subscribers in the area the failure to program these alarms or determine whether they were programmed is almost inconceivable."

Point 158 – "The crucial issue in regard to the Cape Bridgewater RCM is that assuming the lightning strike did cause problems to the RCM om late November 1992 these problems were not resolved till the beginning of March 1993, over 3 months later. This was despite a number of indications of problems in the Cape Bridgewater area. Fault reports from September 1992 also indicate that the commencement of problems with the RCM may have occurred earlier than November 1992. A related issue is that Mr Smith's persistent complaints were almost certainly responsible for an earlier identification of problems with the RCM than would otherwise have been the case."

Point 209 – "Cape Bridgewater Holiday Camp has a history of service difficulties dating back to 1988. Although most of the documentation dates from 1991 it is apparent that the camp has had ongoing service difficulties for the past six years which has impacted on its business operations causing losses and erosion of customer base."

Dilapidated Copperwire Network
An example of the type of corroded copper wire follows > Worst of the worst: Photos of Australia's copper network | Delimiter
In the world of political and media misinformation that is attached to the NBN, there is one important issue that hasn't been fully addressed – Does Australia's copper network meet the original mandatory government regulatory requirements? If this question is answered honestly, it would directly affect billions of dollars in Commonwealth spending.
23 June 2015: Had the arbitrator appointed to assess the Casualties of Telstra arbitration claims correctly investigated ALL of my submitted evidence he would have had to value each of the COT Cases claims as an ongoing problem NOT a past problem as in my case his final award shows. It is clear from the following link dated > Unions raise doubts over Telstra's copper network; workers using ... that when reading in conjunction with this website absentjustice.com, these faults copper-wire network faults have been in existence for more than 24-years.
Almost two decades after this cover-up had been executed, with the government spin doctors successfully branding my claims as frivolous and me as a vexatious litigant, I have been left the government stopped financing the roll-out of the National Broadband Network (NBN), which still utilises part of the existing, seriously degraded copper network. In fact, the "… state of the copper network is considerably worse than expected, leading to extensive work beyond the node," say leaked documents.
3 December 2015: I reiterate, Telstra continued to conceal this type of sensitive material from AUSTEL from as far back to before our 1994 arbitrations. And here this news artcle has led to a huge blowout in Australia's National Broadband budget roll-out. The total bill to fix the faulty copper lines was estimated last year at $641M. "[N]ow we find out the cost of upgrading the copper has blown out by almost 900 per cent". https://shorturl.at/fkvYZ). If Telstra, the TIO and the COT arbitrator had not concealed the truth surrounding what the COT Cases had uncovered surrounding Telstra's ailing copper-wire network, the cost would have been significantly (millions upon millions) less than what it has cost the current government.
9 November 2017: Sadly, many Australians in rural Australia can only access a second-rate NBN. This didn't have to be the case: had the Australian government ensured the arbitration process it endorsed to investigate the COT cases' claims of ongoing telephone problems was conducted transparently, it could have used our evidence to start fixing the problems we uncovered in 1993/94. This news article See https://theconversation.com/the-accc-investigation-into-the-nbn-will-be-useful-but-its-too-little-too-late-87095 again shows that the COT Cases claims of ailing copperwire network as arbitration evidence that their telephone problems were still affecting their businesses were more than valid.
Almost two decades after this cover-up had been executed, with the government spin doctors successfully branding my claims as frivolous and me as a vexatious litigant, I have been left the government stopped financing the roll-out of the National Broadband Network (NBN), which still utilises part of the existing, seriously degraded copper network. In fact, the "… state of the copper network is considerably worse than expected, leading to extensive work beyond the node," say leaked documents.
In April 2018, three years after this website absentjustice.com first went on line, the following ABC news article noted: NBN boss blames Government's reliance on copper for slow ... needs to be read in conjunction with my own story because had these lies told under oath by so many Telstra employees had not occurred then the government would have been in a better position to evaluate just how bad the copper-wire Customer Access Network (CAN) really was just 5-years ago.
I have jumped forward to November 2002 (see below) because eight years after the COT Cases blindly excepted what the Australian government assured us (in writing as shown in the April 1994 AUSTEL COT Cases Report that all of our ongoing telephone faults raised in our arbitrations would be fixed as part of the government endorsed arbitrations. The ongoing telephone problems and faults were not fixed as part of the COT arbitration and mediation processes, as our COT Cases story shows.
Senator Harris was shocked to the extent that Telstra went to in their attempt to hide the truth concerning their ailing network (see TF200 image below)

When Senator Len Harris (One Nation) met with me and several other COT claimants eight years after our arbitrations had failed to fix our phone problems, I again raised the issue that clients from the Ballarat and south west Victoria region was still having problems contacting our new business The Seal Cove Guests House which was next door to my once owned holiday camp. I provided documented information to Senator Len Harris regarding the problems I experienced prior to my arbitration in 1994, during my arbitration and beyond my arbitration.
It was clear from the information I provided Senator Len Harris that others in my region and around Australia was still having to contend with, including the business still being connected to the Telstra network via a single pair of wires. Senator Harris is extremely shocked at this information and prepares a press release for the following day, on behalf of the COTs. It was significantly censored before it was released, showing just how much power Telstra could wield, as part of their strategy, to downplay the COT claimant's valid claims.
Six years after the completion of my arbitration, nothing had changed, whatever enticed the government to allow me to spend in excess of $300.000.00 in arbitration fees, and nothing had eventuated. The award handed down by the arbitrator on 11 May 1995 was less than what it had cost me from January 1993 to May 1995 to bring my claims to arbitration.
Please note the (Alston) Senator Harris was referring to in his media release was Senator Richard Alston (Minister for Communications). The latter, along with the government, concealed from the public and Telstra shareholders how poor the infrastructure was before selling it off.
On 14 November 2002: Senator Len Harris sends out his media release entitled Alston Praying For Continued Drought.
"In other words, sell the whole shooting bag before it rains and let someone else worry about fixing it. …"

"In light of evidence presented by the Communications Electrical Plumbing Union to a senate inquiry then to the Estens inquiry, other court submissions and a large dose of anecdotal evidence from Telstra employees, there seems no doubt the copper and lead network could implode with the onset of rain."

"Numerous reports from regional areas that have recently received rainfall, reveal the subscriber fault rate has doubled and tripled due to lack of proper maintenance, faulty materials and understaffing. …

Faulty materials such as Hi Gel 3M 442, that has corroded copper joints
Contractors cutting corners with cable installation
Management giving capital works an economic priority order for replacing faulty cables and equipment i.e. those exchange areas that produce the most profit given priority for repair or replacement. This process could preclude most country areas. …"

"In city and country telephone exchange areas, low gas alarms, sometimes 200 or more a day, are sending technicians in a scurry from exchanges to manholes across the city or country roads and back. …"

"According to the union the CAN or Customer Access Network (customer land lines) accounts for 50 to 60 per cent of Telstra's fixed costs, ie maintenance bill, but generates the lowest rate of return. …"

"Some industry analysts have placed the capital expenditure to replace the aging lead and faulty copper network in the hundreds of millions to perhaps the billion-dollar range. …"

"Estens, in recommendations 2.7 and 4.2, has clearly identified problems with the pair gain system, that allows multiple calls on a single pair of wires. It provides a good financial return for Telstra but is unfair on customers and repairmen." (GS-CAV Exhibit 410-a to 447 - See GS-CAV 415-A)
This media release, by a Senator prepared to tell the truth about the whole story, page after page, and not the story the administrators of the COT arbitrations would have preferred to see released, because the truth would show they allowed Telstra to minimize their liability to the deteriment of the COT claimants. In my case, I am yet to understand why both the arbitrator and the second appointed administrator to my arbitration lied and deceived Lauire James in 1996, the then President of the Institute of Arbitrator Australia concerning the validity of my complaints raised with Mr James.
Anyone reading Chapter 1 - The collusion continues to Chapter 5 - The Eighth Damning Letter (see Corruption in Arbitration) will see for themselves something was not right concerning the misleading statements the arbitrator and administrator gave to Mr James during his pending investigation into my claims.
They will also understand why I reluctantly sold my business six years after my arbitration because neither the administrator of that process nor the previous defendants in that same process would agree to test my lines to see if my claims of ongoing telephone problems were false or true.
Shallow wiring across Australia
By clicking on the shallow wiring below, you will learn the COT story could have easily been your story had you purchased an Australian business in the 1980s.

TELSTRA - FILE - NOTES
16 October 2002. FOI folio 100264 concerns the new owner of my business Mr Lewis having ongoing phone problems and contacting his local Member of Parliament.
"Customer has contacted MP again re service as he is not receiving calls on message bank or *10#. Customer is aware previous owner of business also had problems with service. Customer said he was told by Telstra that there was a problem in his exchange." ( AS-CAV Exhibit 282 to 323 – See AS-CAV 289)
18th October 2002. Telstra FOI folio 100266, re the Lewises' phone problems, says:
"The TIO have now raised a Level 1 complaint on behalf of Mr & Mrs Lewis. The TIO have specifically mentioned in their correspondence that the TIO have previously investigated a number of complaints raised by Alan Smith the previous account holder for this service." ( AS-CAV Exhibit 282 to 323 – See AS-CAV 290)
8th November 2002. This Portland Observer newspaper article is headed:"Holiday camp still plagued by phone and fax problems", and says:
"The telecommunications problems which plagued former Cape Bridgewater Holiday Camp operator Alan Smith continued to beset current owner Darren Lewis." (GS-CAV Exhibit 410-a to 447 – See GS-CAV 414)
The story below shows neither the arbitrator nor the first administrator to my arbitration would assist me in obtaining from Telstra all data for the period of my arbitration so that the arbitrator could determine whether Telstra had fixed my phone problems during my arbitration. Hence, my phone faults beset the new owners, Darren and Jenny Lewis.
In late 1987 when my then-wife and I bought a holiday camp accommodation business perched high above Cape Bridgewater, near Portland on the southwest coast of Victoria. The Cape Bridgewater Holiday Camp had been run as a school camp and we intended to turn it into a venue for social clubs and family groups as well as schools.
The camp was a phone-dependent concern: the phone was the preferred access to us for city people – and our big mistake when we fell in love with the place was failing to look at the telephone system. In those days there was no mobile coverage and business was not done via the internet or by email. It transpired that the business was connected to a phone exchange installed more than 30 years before and designed specifically for 'low-call-rate' areas. This antiquated and unstaffed telephone exchange had only eight (8) lines to service (66 families), equating to 132 adults plus children, so if four of those adults or their teenage children were dialling out of Cape Bridgewater or were taking a call into their residence in Cape Bridgewater, that left only four free lines for the remaining 128 adults and their children.
The exchange was never intended to handle the volume of calls made by a larger population plus holidaymakers when my now ex-wife and I took over the business. In blissful ignorance, we went ahead with the sale of our home in Melbourne, and I took early retirement benefits to raise the money to invest in what we expected to be a new and exciting venture.
This is a condensed version of what transpired after several Australian citizens were enticed into arbitration after being told the government would ensure they received the discovery documents they needed to support their claims via the Freedom of Information Act. However, as soon as we signed the government-endorsed arbitration agreement, those promised documents were concealed during our arbitrations. In my case, the government only provided those documents to me on 19 November 2007, 12 years after the completion of my arbitration (see AUSTEL's Adverse Findings, points 2 to 212).
Without AUSTEL's Adverse Findings, I could not know which documents I needed to request from Telstra and AUSTEL during my arbitration. Had this been provided as promised by the government, I would not be writing this story now because I would have been able to prove beyond all doubt to the arbitrator that my phone problems were ongoing and that Telstra's NINE SIGNED WITNESS STATEMENTS were known to be false. The phone issues were not old historical complaints as alleged by those nine witnesses. These ongoing complaints were still apparent eight years after the conclusion of my arbitration, as these two links show,. See Chapter 4 The New Owners Tell Their Story and Chapter 5 Immoral – hypocritical conduct.
I could have appealed the arbitrator's award had this document and a copy of the Portland telephone exchange logbook been in my possession.
None of the COT Cases received a copy of the telephone logbooks from the telephone exchanges that serviced their businesses. This one document alone would have proved for or against each COT Case claim, so why was they concealed? If the COT Cases' claims were frivolous and our claims against Telstra vexatious, as Telstra advised the government and media, why hide a document proving Telstra was right and the COT Cases were wrong?
Hacked BCI & SVT arbitration documents - Australia Post

Who highjacked the same two reports intended for the Arbitrator in 1994 and the Federal Magistrates Court in 2008 - fourteen years apart?
It might be appropriate if this is the first time you have viewed this website, absentjustice.com, to go directly to Chapter 4 The New Owners Tell Their Story and Chapter 5 Immoral - hypocritical conduct and learn that between 1994 and 2008, when the new owners and I posted relevant damming information concerning Telstra through Australia Post there was a good chance that it would not arrive at it's intended destination as was similar mail when faxed through Telstra telecommunications services (see Chapter 4 - Government spying and Australian Federal Police Investigations.
I believe it is appropriate for the reader to read or at least brouse through Chapter 4 The New Owners Tell Their Story and Chapter 5 Immoral - hypocritical conduct, before venturing any further into my story because reading these two chapters first will set the scene in the minds of those reading this story that something is not quite right in Australia if you dare challenge certain government agencies.
My letter to the Hon David Hawker MP (see File 274 - AS-CAV Exhibit 282 to 323) indicates that even the Portland Australia Post office staff know that the security of specific mail leaving the Portland Post Office cannot be given the green light.
The fax imprint which appears across the top of each page described in the Scandrett & Associates fax hacking report (see Open Letter File No/12 and File No/13) was intercepted (screened) by a secondary fax machine connected to Telstra's network. One of the two technical consultants attesting to the validity of this fax interception report dated 7 January 1999 emailed me on 17 December 2014, stating:
"I still stand by my statutory declaration that I was able to identify that the incoming faxes provided to me for review had at some stage been received by a secondary fax machine and then retransmitted, this was done by identifying the dual time stamps on the faxes provided." (Front Page Part One File No/14)
It is also clear from Front Page Part One File No/1, that even though Telstra's arbitration B004 document attached to Front Page Part One File No/1 states no faxes arrived at the arbitrator's office on 23 May 1994, Telstra still charged me for those alleged none connected faxes as Front Page Part One File No/1 shows. Worse, however, when the arbitrator and administrator of my arbitration were officially advised of these six none-received arbitration claim documents, and forty-one other sets of multiple claim documents were not received at the arbitrator's office, I was not allowed to amend this part of my claim to allow those forty-one plus six documents to be assessed as would have been the case if they had of been received at the arbitrator's office.
After I raised similar document issues with the Commonwealth Ombudsman, Telstra and the Australian Federal Police, I was threatened by Telstra's arbitration liaison office Paul Rumble to shut my mouth concerning Telstra's interception issues, or I would not receive any further documents under the Freedom of Information Act (FOI Act).
Threats made

Threats carried out
Threats were also made against me by Telstra arbitration officials because I assisted the Australian Federal Police with their investigations into these phone and fax hacking issues as page 180 ERC&A, from the official Australian Senate Hansard, dated 29 November 1994, reports Senator Ron Boswell asking Telstra's legal directorate:
"Why did Telecom advise the Commonwealth Ombudsman that Telecom withheld FOI documents from Alan Smith because Alan Smith provided Telecom FOI documents to the Australian Federal Police during their investigation?"
After receiving a hollow response from Telstra, which the senator, the AFP and I all knew was utterly false, the senator states:
"…Why would Telecom withhold vital documents from the AFP? Also, why would Telecom penalise COT members for providing documents to the AFP which substantiate that Telecom had conducted unauthorised interceptions of COT members' communications and subsequently dealt in the intercepted information by providing that information to Telecom's external legal advisers and others?" (See Senate Evidence File No 31)
Thus, the threats became a reality. What is so appalling about the withholding of relevant documents is that no one in the TIO office or government has ever investigated the disastrous impact this had on my overall submission to the arbitrator. The arbitrator and the government (who at the time fully owned Telstra) should have initiated an investigation into why an Australian citizen, who assisted the AFP in their investigations into unlawful interception of telephone conversations, was so severely disadvantaged during a civil arbitration.
During the second Australian Federal Police interview with me at my business on 26 September 1994, while they were investigating these bugging issues, they asked me 93 questions see Australian Federal Police Investigation File No/1 surrounding the interception of my telephone conversations. I told the AFP that John McMahon had told me of the documents AUSTEL had uncovered and confirmed that my phone conversations had been bugged over a long period.
Question 81 and the answers given to that question (refer to AFP transcripts Australian Federal Police Investigation File No/1 confirm the AFP found evidence, as did John MacMahon of AUSTEL, the government communications regulator (see pages 13 and 17), that my telephone conversations had been listened to by a local Portland (Victoria Australia) technician.
It is also shown on pages 12 and 13 refer to questions 54 to 60 that the AFP were interested to know why Telstra's Paul Rumble had been allowed to threaten me during my arbitration. No charges were ever brought against Telstra of Paul Rumble for having carried out those threats, i.e. Telstra stopped supplying me with any relevant documentation to support my arbitration claim.
We COT Cases were not even being supplied our requested Freedom of Information documents from Senator Bob Collin's office (Minister for Communications) or the government communications regulator's office, as the following information (rb.gy/dsvidd) shows. This, of course, further compounded the document issues surrounding our arbitrations.
Were the theats made and carried out related to Senator Bob Collins

Were these threats made and carried out by Telstra related to the AFP investigation into the alleged raping of aboriginal Childen in Senator Bob Collins Canberra parliament house office?
There is something strange about these unadressed threats by Telstra that just do not add up?
I have raised here the 17 August 2017. 6 October. 9 and 10 October 2017 letters from Anne Garms to the then Hon Malcolm Turnbull, Australian Prime Minister and Mathies Corman Finance Minister (now Secretary-General of the OECD See File Ann Garms 104 Document) for two reasons:
Our promised arbitration documents held by the office of Senator Bob Collins, who was instrumental in allowing our arbitration process to commence is that such a release of information from his office may well have undercovered his

raping of aboriginal Childen in his Canberra parliament house office

The 6 October 2017 letter from Ms Garms (now deceased) to the Hon Malcolm Turnbull P M shows that the COT Cases and Telstra's previous CEO Frank Blount were not the only ones who knew that Telstra's network was not Fit for purpose when sold (refer to his co-produced book Managing in Australia https://www.qbd.com.au › managing-in-australia › fran.
Frank Blount's Managing in Australia
can still be purchased online. The fact that Frank Blount was the CEO of Telstra when the COT Cases took their claims to arbitration and, in my case, nine Telstra senior officials swore under oath my phone service had not suffered the faults I alleged in my claim regardless of
AUSTEL's Adverse Findings
, at
points 2, to 212 and
https://www.qbd.com.au › managing-in-australia › fran
showing otherwise confirms Telstra knowingly perverted the course of justice during my arbitration and have gotten away with those lies for more than two decades.
The following Telstra internal email dated 21 April 1993 FOI folio C04094 from Greg Newbold to numerous Telstra executives, discusses the

"COT cases latest"

news, shows what the Telstra corporation thinks about any customer who dares complain about Telstra's deplorable conduct and I quote:-
"Don, thank you for your swift and eloquent reply. I disagree with raising the issue of the courts. That carries an implied threat not only to COT cases but to all customers that they'll end up as lawyer fodder. Certainly that can be a message to give face to face with customers and to hold in reserve if the complaints remain vexacious [sic]."

GS-File 75 - Exhibit 1 to 88
What these Telstra executives forgot is that Telstra was a publicly owned corporation, therefore, those executives were responsible for ensuring the integrity of Telstra's telecommunication network and its infrastructure. This was why Coopers & Lybrand was brought into play: to clean up the way Telstra was operating a government owned corporation before privatization.
For reasons not known to me, Coopers & Lybrand and Telstra never recorded that my claims of misleading and deceptive conduct by Telstra had merit. The proof was a shocking endiment on Telstra and its executives.
Coopers & Lybrand (now called PriceWaterhouseCoopers (PwC), is, in 2023, about to be investigated by the Australian government and others for fraudulent conduct going back years. On 13 October 1993, Robert Nason, senior partner of Coopers & Lybrand, and his secretary Ms Hurley, visited my holiday camp in Cape Bridgewater as part of their COT Cases' audit. Telstra was placed under pressure from the government to do this audit to determine if what the COT Cases were saying about Telstra's conduct towards customers with complaints was true.
When Robert Nason saw the documents showing Telstra lied about my ongoing telephone faults that they knew had been in existence for years, but only admitted to a 16-day fault plus a day here and there, Robert Nason clearly understood I had been misled and deceived in an appalling manner. They took the documents with them, including a letter dated 9 June 1993 File 27 AS-CAV Exhibit 1 to 47 from AUSTEL, the government communications regulator, to Telstra outlining this misleading information.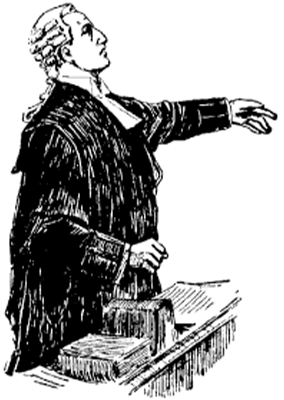 Imagine if the arbitrator or a judge had been appointed to view the conflicting statements in the draft and final Coppers & Lyrand report. What he or she would have been able to expose?
As has been shown on the Coopers & Lybrand page, there is more to this audit firm than most people would believe. One has only to view the Australian media to understand why people are shocked about what has now been revealed about PwC.
The latest PwC fiasco proves that most, if not all, of the COT Cases' previously concluded arbitrations should be revisited, because it is evident the COT Cases did not have a level playing field in which to have all of their claim material assessed on merit (refer to Chapter 6 Bad Bureaucrats/Coopers & Lybrand).
The Coopers and Lybrand audit of the COT Cases complaints?
If the first four COT Cases, Ann Garms, Maureen Gillan, Graham Schorer and I, had been able to access our promised discovery documents under the agreed process using the FOI Act in April 1994, we would have been able to prove our various claims that we were misled and deceived by AUSTEL and Telstra concerning the Telstra network. (See Manipulating the Regulator and Chapter 6 Bad Bureaucrats/Coopers & Lybrand)
The government and the ABC (see https://shorturl.at/ijzT5 and https://shorturl.at/vwK04) have now exposed that PwC (previously Cooper & Lybrand) have many unanswered questions about their business practices. Those bad business practices destroyed many lives back in 1993, when Coopers & Lybrand doctored their Telstra audit on the COT Cases. The doctored audit was accepted by COT arbitrator Dr Gordon Hughes, who was unaware it was not a true account of what Coopers & Lybrand had uncovered concerning Telstra's misleading and deceptive conduct.
Imagine what the COT Cases' lawyers could have done if they had received the following document from Telstra's Doug Campbell to another senior Telstra executive Ian Campbell:
"I believe that it should be pointed out to Coopers and Lybrand that unless this report is withdrawn and revised, their future in relation to Telecom may be irreparably damaged." (File 942 to 946 – AS-CAV 923 to 946)
Chapter 6 Bad Bureaucrats/Coopers & Lybrand, which is based on FOI documents I received after the conclusion of my arbitration, shows that the issue regarding misleading and deceptive conduct was to be addressed. Coopers & Lybrand and various senators stressed this was a significant issue for the COT Cases.
When The Hon David Hawker MP (my local Federal Member of Parliament) and I provided the Hon Richard Alston (Shadow Minister for Communications) a copy of Doug Cambell's letter to Ian Campbell (File 942 to 946 – AS-CAV 923 to 946), the senator was shocked. He asked me in front of three other witnesses, including The Hon David Hawker MP, to write a report with attachments showing where I believed the arbitration process failed the COT Cases.
As the follwing link Australian Federal Police Investigations shows the Hon David Hawker MP, on my behalf.
I ask the reader to form their own opinion as to whether Ziggy Switowski, Telstra's ex-CEO who has now been appointed to investigate this PriceWaterhouseCoopers (PwC), should be conducting an in-house investigation when a once very senior partner of Coopers & Lybrand allowed a report by Coopers (see above) to be changed to suit Telstra's later arbitration defence at the expense of several Australian claims against Telstra for misleading and deceptive conduct.
In my case, it went further when I could prove after my arbitration concluded that Telstra had also used fraud to cover up their faulty TF200 EXICOM telephone and provided Ziggy Switoqwski and the Telstra board with that evidence. They ignored it, as the following three images and statements about my claim shows.
Is Telstra's previous misleading and deceptive conduct still part of their culture or have they changed?
Telstra FOI document folio K00942/3 Tampering With Evidence File No/1-C suggests the continued lock-up problem since at least June 1993 could have been related to heat or moisture or a combination of both. There is no mention in this document suggesting that alcohol spillage might have caused this problem.
Why did it take ten days for this phone to reach Telstra's laboratories?

The second run of tests -14 days apart - said wet beer or coke dried within 48 hours
After Telstra's Portland (Victoria) technician and arbitration witness Mr Anderson completed his testing on 27 April 1994, the phone took a further nine days to reach Telstra's laboratory. It arrived on 6 May and laboratory testing did not commence for another four days. Ray Bell, the author of the TF 200 report, was adamant at point 1.3, under the heading Initial Inspection, that:
"The suspect TF200 telephone when received was found to be very dirty around the keypad with what appeared to be a sticky substance, possibly coffee." (See Tampering With Evidence File No 3)
A second photo received by me, under FOI, is a photo taken from the front of the same TF200 phone, confirming a note I placed on the phone was quite clean when it was received at Telstra see Open Letter File No/37 exhibits 3, 4, 5 and 6.
This report raises a number of questions. When the phone left my office, it was quite clean. Why did it arrive at the laboratory in such a filthy state? How did the beer get inside the phone? Who would have a reason to pour beer into the phone and why? If the addition of beer was not deliberate, how did it get inside the phone? The main aim of Telstra's submitted report, used as evidence, was to prove Telstra's service was not the fault.
As soon as I read this beer-in-the-phone report, I put in a request to the arbitrator, asking to see a copy of all the laboratory technician's handwritten notes so he could see how Telstra had actually arrived at their conclusion. I had appointed my own forensic document researcher to look over the documents when I received them and he provided me with his CV credentials, as well as signing a confidentiality agreement, stating he would not disclose his findings to anyone outside of the arbitration procedure. Although I passed all this information on to the arbitrator, the only response I received from the arbitrator and Telstra was a duplicate copy of the report I had already received as part of Telstra's defence.
On 28 November 1995, six months after my arbitration ended, I received Telstra's arbitration EXICOM TF200 - telephone report. This report confirms Telstra carried out two separate investigations of my EXICOM TF200 telephone, two weeks apart and the second test report, dated between 24 and 26 May 1994, proved that the first one, the report provided to the arbitrator, was not a true account of the testing process at all, but a total fabrication. Photos and graphs by Telstra laboratory staff proved wet beer introduced into the EXICOM TF200 dried out completely in 48 hours. As mentioned above, Telstra collected my phone from my business on 27 April 1994, but it was not tested until 10 May – a gap of 14 days. Various pages (see Tampering With Evidence File No/5) confirm that, even though Telstra knew its second investigation proved the first arbitration report, dated between 10 and 12 May 1994, was more than fundamentally flawed, it still submitted the first flawed report to the arbitrator as Telstra's true findings.
The marked Telstra FOI documents folio A64535 to A64562 (see Tampering With Evidence File No/5), are clear evidence that Telstra did do two separate EXICOM TF200 tests on my collected phone two weeks apart. FOI folio A64535 confirms with this handwritten Telstra laboratory file note, dated 26 May 1994, that when wet beer was poured into EXICOM TF200 the wet substance dried up within 48 hours. The air vents within the phone itself allowed for the beer to escape. In other words, how could my EXICOM TF200, collected on 27 April 1994, have been wet inside the phone on 10 May 1994 when it was tested at Telstra's laboratories?

Another disturbing side to this tapering with arbitration evidence by Telstra is that for many years before this tampering took place, I was a volunteer for the Cape Bridgewater Country Fire Authority (CFA). The following eample show that during my arbitration Telstra twisted the reason I could not be present for the testing of my EXICOM TF200 at my premises on a scheduled meeting on the morning of 27 April 1994. Telstra only reported in their file notes (later submitted to the arbitrator) that I refused to allow Telstra to test the phones because I was tired. There was no mention in these file notes that I advised the fault response unit that I had been fighting an out-of-control fire for 14 hours or that my sore eyes made it impossible to observe such testing by Telstra. I fought the fire the previous evening from 6 pm to 9 am the following morning.
It is clear from our Tampering With Evidence page that not only did Telstra set out to discredit me by implying I was just too tired to have my TF200 phone tested, but after Telstra removed the phone, it was tampered with before it arrived at Telstra's Melbourne laboratories: someone from Telstra poured beer into the phone. Telstra then alleged, in its arbitration defence report, that sticky beer was the cause of the phone's ongoing lock-up problems, not the Cape Bridgewater network. This one wicked deed, along with the threats I received from Telstra during my arbitration, is a testament that my claims should have been investigated years ago. So, even though I carried out my civic duties as an Australian citizen, over and beyond by supplying vital evidence to the AFP, as well as fighting out-of-control fires, I was still penalised on both those occasions during my arbitration.
The other twist to this part of my story is, how could I have spilt beer into my telephone as Telstra's arbitration defence documents state, when I had been fighting an out of control fire? I cerainly would not have been driving the CFA truck or assisting by fire buddies had I been drining beer. Reading this part of my story on Tampering of Evidence will give the reader some idea of the dreadful conduct that we COT Cases had to put up with from Telstra as we battled for a relaible phone service.
When I provided the arbitrator and the arbitration Special Counsel with a statutory declaration prepared by Paul Westwood s forensic documents specialist, who advised he would test the collected TF200 and inspect Telstra's laboratory working notes to see how Telstra came up with their findings regarding my drinking habits had caused my phone faults and not the EXICOM TF200 both the arbitrator and arbitration special counsel refused my request to have Telstra's arbitration defence investigated on the grounds fraud had played a significant part in the preparation of the EXICOM TF200 report.
Concealing A Crime

This sort of tampering with evidence, after a claimant has provided it to an arbitration process, including (again, in my case) changing that evidence into a different format, must really be one of the worst crimes a defendant (in this case, the Telstra corporation) could have committed against an Australian citizen. So why, when evidence of this tampering was provided – twenty years ago to the Telecommunications Industry Ombudsman (John Pinnock), the Chair of the TIO's Counsel (The Hon Tony Staley), the Chair of the Telstra Board (David Hoare), and Telstra's then-CEO (Ziggy Switkowski AO), was that evidence not investigated immediately? (see Evidence File Open Letter File Nos/36.
After all, it was Telstra's own internal investigations that uncovered this unlawful conduct during my arbitration, but that didn't stop Ziggy Switkowski from accepting an Order of Australia award three years ago (i.e., 16 years later, in 2014) even though he has sat on this crime for more than 25 years.
At point 3, in the conclusion of this bogus report prepared and signed off by Telstra's Manager Technical Liaison Customer Equipment Division he noted:
"The cause of the fault condition has been confirmed by Telecom Research to be due to the presence of a foreign substance possibly beer inside the telephone case which directly caused the incorrect operation of the telephone membrane hookswitch . When the hookswitch was removed from the foreign substance, the telephone operated correctly.

"The state of the telephone when received suggested that the telephone was not well cared for by the customer"

"If the customer had reported the liquid spillage when it occurred the telephone would have been replaced under standard maintenance procedures with no resultant loss of business".
Why didn't the Telstra board do anything about that evidence as soon as they discovered that it had been tampered with? Why didn't they immediately remove that evidence from their arbitration defence of my claims as soon as their internal investigation unit had clarified that Telstra had indeed acted outside of the law as exhibits Open Letter File Nos/36, 37 and File No/38 show? This clearly raised a most important question: why has the Telstra Board not advised the current Australian government that Telstra has both a legal and a moral obligation to rectify these wrongs as soon as possible?
Perhaps the most important aspect of the exposure of this fraud is that the findings from Telstra's internal investigation into this matter also show that, although the phone was collected from my premises on 27 April 1994, it was not tested until 10 May 1994, a sixteen-day time-lapse that appears to have been the reason for this internal review of their arbitration defence on this matter. The findings of that arbitration review describe how the second series of tests were actually carried out between 24 and 26 May 1994, and those tests proved that wet beer (and wet coca-cola) that had been deliberately poured into my telephone, had all dried out within forty-eight hours, a fact that totally contradicts the so-called 'evidence' first provided by Telstra in their arbitration defence of my valid claims)?
Just as importantly, why is it that the current Telstra board has also done nothing about these proven claims, since they know that it was Telstra's own findings that confirmed that my claims were correct, including my claim that the telephone that Telstra collected from my premises was perfectly clean when they took it away and so the 'dirty, greasy substance' later found to be 'all over the phone', and the 'sticky substance' found inside the phone, could only have been put there by Telstra employees, after it left my premises but before it arrived at Telstra's laboratories?
PLEASE NOTE
This letter Open Letter File Nos/36 was copied to Senior Sergeant Sommerville of the Victorian Police Major Fraud Group, Melbourne. Before this letter was sent, I discussed with Mr Neil Jepson, Barrister of the Victoria Police Major Fraud Group, before sending it that I was not impeding upon their current investigations into fraud claims against Telstra lodged by Barrister Sue Owens on behalf of four of the COT Cases, Ann Garms, Ralph Bova, Ross Plowman and Graham Schorer. Mr Neil Jepson had previously seconded me because of a report I had provided Sue Owens confirming Telstra had also acted fraudulently when relying upon two arbitration reports in defence of my 1994 arbitration claims. The report prepared by me at the request of Senator Richard Alston, Shadow Minister for Communications (refer to Open Letter File No/41/Part-One and File No/41 Part-Two) was read by several police officers of the Major Fraud group who, after reading this report and the attachments with it concluded Telstra and others had indeed perverted the course of justice during my arbitration.
Before sending this letter Open Letter File Nos/36, which showed it was being copied to Senior Sergeant Sommerville of the Victorian Police Major Fraud Group I advised the Major Fraud Group it it troubled them by having is cc'd to the Major Fraud Group, the response was only that they would appreciate receiving a copy of any response I received from those to who the letter was addressed.
It is essential to link the Major Fraud Group Transcript (1) and Major Fraud Group Transcript (2) because Fraud Group Transcript (1) shows Senator Ron Boswell, Graham Schorer (COT spokesperson), Bruce AkehurstTelstra), Mr Anthony Honner (another COT case) and Barry O'Sullivan (negotiator) discussing why the government did not allow my arbitration matters to be viewed by the Senate investigation into the five litmus COT test cases. To have investigated my matters would have impeded the privatisation of Telstra. The Major Fraud Group Transcript (2) shows Barrister Sue Owens explaining why the Major Fraud Group Barrister Neil Jepson seconded me into assisting the fraud group's investigations into the four claims registered by Barrister Owen's concerning alleged fraud by Telstra. Page 11 of transcript (2) shows Sue Owens stating I am "extremely intelligent" and that police also thought the same concerning my reporting in Open Letter File No/41/Part-One and File No/41 Part-Two).
All these discussions with Telstra, two barristers, a professional loss assessor, COT Cases Graham Schorer, and a Senator happened while Ziggy Switowski was still Telstra's CEO. And now he is to conduct an in-house investigation into corruption concerning PriceWaterhouseCoopers (PwC), when it is apparent, he ignored the fraud his company committed against me during a government-endorsed arbitration.
I also suggest that if there is anyone from within in government who believes it was OK for the previous Australian Prime Minister, Hon John Howard and Ziggy Switowksi, to go offshore on a selling campaign to rid Australia of Telstra, then read Chapter 8 - Threats from a Senator and they might think again it was not such a good idea to sell something that the previous Telstra CEO Frank Blount had given his thumbs down to the service Telstra was providing its Australian customers (refer to https://www.qbd.com.au › managing-in-australia › fran
During the two years the Major Fraud Group was investigating this alleged fraud by Telstra, I prepared at their request two draft reports titled for discussion purposes now completed and titled Telstra's Falsified SVT Report and Telstra's Falsified BCI Report.
For reasons unknown to me, the Major Fraud Group Victoria Police investigations into those four alleged fraud cases were aborted. However, grapevine news was that Federal government pressure saw this investigation aborted even though ther following six senators knew our stories were valid
The appalling manner in which you have been treated

When I provided a copy of the first draft of my COT story to Senator Kim Carr, he later wrote back on 27 January 1999, stating:
"I continue to maintain a strong interest in your case along with those of your fellow 'Casualties of Telstra'. The appalling manner in which you have been treated by Telstra is in itself reason to pursue the issues, but also confirms my strongly held belief in the need for Telstra to remain firmly in public ownership and subject to public and parliamentary scrutiny and accountability.

"Your manuscript demonstrates quite clearly how Telstra has been prepared to infringe upon the civil liberties of Australian citizens in a manner that is most disturbing and unacceptable." (refer Arbitrator Evidence File No 66)
The condensed version of that story referred to by Senator Kim Carr is now attached here as My Story Warts & All. It tells the COT story the way I saw it happen. Below and throughout this website I have used other COT Cases mini stories in my attempt to help them as well as myself for the government to see the truth.
JAIL

Exposing the truth meant I faced a possible jail term
To add yet another alarming set of circumstances to this unbelievable story, I need to take the reader back to 1999, when the Victoria police Major Fraud Group seconded me as a witness in their attempt to prove Telstra had committed fraud against five of the twenty-one COT Cases during their arbitrations (see namely Ann Garms, Graham Schorer, Ralph Bova, and Ross Plowman.
It was common knowledge amongst the five COT Cases (who were being assisted by the Senate to access their previously withheld arbitration documents from Telstra) that Telstra had used two separate technical reports to support their arbitration defence of the COT Cases claims knowing then to be both fundamentally flawed.
By 1999, using some of the late released Telstra FOI documents to the five COT Cases I was able to prove (see Telstra's Falsified BCI Report and Telstra's Falsified SVT Report) that Telstra had in deed perverted the course of justice twice during my arbitration.
The current 2023, Telstra corporate secretary Sue Laver has refused my request to provide the Senate and administrators to the COT arbitrations the same evidence she received in January and April 1998, which proves Telstra knowingly used one of those fundamentally flawed arbitration reports namely the Cape Bridgewater BCI report (see Telstra's Falsified BCI Report) as arbitration defence documents
This was the Bell Canada International Inc (BCI) report that Mr Neil Jepson Barrister of the Major Fraud Group worked with me on during 1999 and 2000, declaring my reporting as factual.
Over three different 3-day periods between 1998 and 2000, I worked alongside Mr Neil Jepson, as well as assisting three other Victoria Police Investigators. After working with the two male and one female officer, I knew I had, years before, chosen the wrong career - I wished I had joined the Victoria police force.- these three officers were dedicated to their craft.
After the Federal Government put the Major Fraud Group under political pressure to abandon the COT claims of fraud against Telstra, I met two senior Victorian police officers who apologized for what they realized was indeed an ordeal for me: not only my failed arbitration but also the failed Victoria Police investigation. I was provided with a small A4 storage box, taped shut. They advised me my four larger boxes of evidence would be couriered to my designated location. I asked if this small package could be included, as I preferred not to carry it away. The look in the eyes of the police officer in charge was stern and direct, and when he stated, "NO, you take this box with you now," I didn't argue!
It turned out that this box contained some startling documents I had not seen before that would shock most people, even today. Two of those documents were two In-camera Hansard records, dated 6 and 9 July 1998, but which indicated that their predecessors had allowed only five of the twenty-one legitimate COT claimants to have access to discovery documents and had also organized compensation for those five COT Cases (18 million dollars between them) in hush money. All of that was accomplished so that the Telstra Corporation could be privatized.
The Government believed that having the Senate investigate a further sixteen COT Cases complaints would take years, as had been when the five litmus cases were assessed. So the sixteen names on the Senate schedule list as still unresolved issues were destroyed.
Now, if I am wrong, and that is not the case, then why were the remaining sixteen COT claimants all denied access to any of the privileges that the five 'litmus test cases' had been granted, and why did a letter from the Senate Estimates Committee Chair advises the police that the two In-camera Hansard records, dated 6 and 9 July 1998, must not be provided to anyone outside of the Major Fraud Group.
I believe the reason the Major Fraud Group released these two 6 and 9 July 1998 In-Camara Hansards was so that they could be used to assist the remaining sixteen COT Cases to appeal to the government for a similar settlement.
It might be hard to believe, but back in August 2001 and again in December 2004, the Australian Government threatened, in writing (see Senate Evidence File No 12), to have me charged with contempt of the Senate if I was ever to disclose these in-camera Hansard records, even though those documents could well have won our cases if the COT claimants had appealed against the arbitration process? Where is the justice in that?