Chapter 1 - WikiLeak exposing the truth
Julian Assange

absentjustice.com is not blindly glorifying Julian Assange
This website is not blindly glorifying Julian Assange as an Australian national hero to the free world. However, it is still a fact that he and his young friends played an essential part in the first four COT arbitrations.
The profile of these youths fit the Julian Assange mentioned in several editorials, i.e. justice for all. We have discussed this hacking issue because if it was not Julian Assange and his young friends who contacted COT spokesperson Graham Schorer, then someone else in Melbourne, Australia, decided to expose what they had uncovered concerning Telstra's unlawful conduct during the COT arbitrations. Therefore, we needed to raise the Julian Assange issue here because of the serious nature of what these hackers saw as an injustice against fellow Australian citizens.
On 3 March 1994, leading up to Julian Assange and his colleagues contacting Graham Schorer, the following article appeared in the Portland Observer File 773-B and 773-C - AS-CAV Exhibit 765-A to 789) noting:
"Federal Police officers are investigating allegations of possible illegal activity on the part of Telecom Australia.

Officers from the Federal Police visited Portland last week and interviewed Cape Bridgewater Holiday Camp proprietor, Alan Smith, who is one of the four original members of COT (Casualties of Telecom)."
I was not only losing business through my ongoing telephone problems, I was losing business through adverse publicity that my telephone service at Cape Bridgewater could not be trusted.
In other words, what Julian Assange revealed to the Graham Schorer (COT spokesperson) in March and April 1994, was already being disclosed in government documents and the media. Yet the government still allowed Telstra and the Telecommunications Industry Ombudsman to force us four COT Cases into arbitration in April 1994, fully aware we had still not received our promised Freedom of Infomation (FOI) documents.
The recordings on the nine tapes provided to the AFP by the government communications regulator prove Telstra had listened into the COT Cases conversations without any official authorisation. Each of the COT Cases raised this unauthorised issue as part of their arbitration claim and the arbitrator made no official finding for or against this unauthorised act shows clearly the arbitrator was not a truely independent arbitrator.

On 15 April 1994, ex-prime minister of Australia, Malcolm Fraser, discussed my phone interception issues in the Sun Herald newspaper and how FOI documents discuss his and my telephone conversations being transcribed onto Telstra file notes. Herald Sun newspaper reported:
"FORMER Prime Minister Malcolm Fraser yesterday demanded Telecom explain why his name appears in a restricted internal memo.

"Mr Fraser's request follows the release of a damning government report this week which criticised Telecom for recording conversations without customer permission. "Mr Fraser said Mr Alan Smith, of the Cape Bridgewater Holiday Camp near Portland, phoned him early last year seeking advice on a long-running dispute with Telecom which Mr Fraser could not help." (See Our Saga File No 2)
Transcripts from my interview with the AFP on 26th September 1994 (see Australian Federal Police Investigation File No/1), confirm from page 12 at Question 58, the AFP and I discussed the Malcolm Fraser newspaper article.
Bryan Grey of the collapsed Compass Airlines (known to Malcolm Fraser) telephoned me after I sent him Telstra documents (see File 1122 and 1123 - AS-CAV 1103 to 1132 suggesting sabotage could have played a role in his reservation service line as was in the case of COT Cases Ann Garms (File 1122) who was connected to the same phone service as Compass Airlines. Both documents File 1122 and 1123 mentions sabotage to both businesses - was this about to happen to my business? … Sadly both Bryan and Ann are now deceased stress playing a big part in the death.
At the time of Ann Garm's Arbitration Appeal in the Supreme Court of Victoria in 1996 /1997 we four COT Cases had still not received these requested nine audiotapes.
Who in Telstra Corporation thought it important to note that I had telephoned Malcolm Fraser? Are my two telephone conversations with the former Prime Minister on one of the nine audiotapes AUSTEL provided to the Australian Federal Police yet refused to the COT cases eventhough the unauthorised interception of the COT Cases telecommunications service was part of their [should this be 'our'] arbitration claims?
I was never suspected of committing a crime or being a possible risk to Australia's national security, so why conceal the tapes from an arbitration process deemed 'strictly confidential' as the various clauses in the arbitration agreement state?
My partner of twenty-eight years, Cathy, and very close friends know that more often than not, I am saddened when news flashes about Australia's involvement in the Vietnam war are shown. When I telephoned Malcolm Fraser, I wanted to discuss a letter I had written to him on 17 and 18 September, 1967 concerning the Vietnam War (See Chapter 7- Vietnam-Vietcong).
The Assange connection
Some commentators in Australia say that Julian Assange's actions of releasing documents concerning atrocities in Iraq which has (landed him in the UK's Belmarsh Prison), are no different to the activities of the Australian government trading with Communist Red China in 1965 and 1967.
In those years, Australia supplied Australian wheat, to China, though they were fully aware Red China was diverting some of that wheat to North Vietnam. The same North Vietnam whose troops were responsible for killing and maiming Australian, New Zealand and US troops — mostly conscripts — in one of the bloodiest conflicts of the 20th century. These conscripts — young boys — were forced to fight in a war that was later condemned as a mistake by the US.
Those who condemned Julian Assange for exposing what he did are unlikely to have seen the extent of bloody conflicts where innocent people — men, women, children — are slaughtered, as was the case when Australia's bureaucrats continued to trade with China, aware the redeployed Australian wheat released from China was making its way in the bellies of North Vietnam - Vietcong before they began their slaughter of Australian, New Zealand and USA troops. .
In June 1967, I signed onto the MS Hope Peak, a merchant ship crewed by British and West Indian seaman (see British Seamans Record Book R744269 Open Letter to PM File No 1 Alan Smiths Seaman) Initially, after I signed on board and accepted the sea-going articles, a British Seamen's Union rep told me the MS Hope Peak was bound for Canada. The following day, however, I was told we were bound for the People's Republic of China. I had no idea that was ever the plan. I was now sailing out of Australia with a cargo of 13,600 tons of wheat heading to a country that was supporting the killing of Australian, New Zealand and USA troops.
At this point, the reader reading might think the following march under armed guard through the streets of Communists China has already been reported above, and therefore, this section here is a repeat of the previous page. However, to link this part of my China episode, I needed to emphasise how it felt in a hostile country that hated you enough to be at war with your country on the one hand but, on the other hand, was willing to take food from it as a starving nation.

I am trying to explain this hatred and how it felt as I was walked [dragged] into a place the Red Guards called a hospital where a girl scrubbing the floor had her nose split across her face after looking up at me with a smile when I refused medical treatment.

Let me explain.

When we were in China, I was arrested by the Chinese Red Guards on trumped-up charge of not respecting The Peoples's Republic of China's property — due to my refusal to have an injection with an unsterilised needle. I was taken back to my ship, under armed guard, and on the route, saw bullying and beating by the Red Guards of their comrades. My resistance at the hospital led me to be charged both as a USA sympathiser, and a supporter of Chiang Kai-shek and the Chinese National Party.
Over three days and nights, being allowed little sleep, I was forced (told by ship's captain I'd be shot if I did not comply) to write three letters to Chairman Mao Zedong and The People's Republic Of China.While waiting to rejoin my ship, in a conversation with Greek and Egyptian seaman from an old tramp steamer I was told they were waiting to return to North Vietnam with Australian wheat. Later, I was told by other seamen that discharging Australian wheat was not a one-off affair; it was a common trade.On the ship's return to Sydney, 17 September 1967, I was informed that if the ship's crew could went back to Red China, they would be held in custody by the Chinese authorities (whomever they were at the time). The bulk of the crew was discharged and flown back to England. By then, the People's Republic of China had already chartered the Hopepeak, as their vessel to transport their already-purchased wheat.
Some members of the media (newspaper journalists) had got wind of the story of my involvement and wanted to find out why I was demanding the Australian government intervene, and prevent more grain being sent to North Vietnam through the back door of the People's Republic of China.
What emerged, in that time, were two of the first three letters I'd written (under duress) to Chairman Mao Zedong and The People's Republic Of China that condemned the USA commitment to fight in North Vietnam. These two letters prompted the journalist to report that the Australian government would brand me a 'Commie supporter'.
In 1967, not many Australians supported America's fight against Communism in Vietnam. Nothing added up then. And now, fifty-six years later in 2023, still nothing adds up.
(See Vol. 87 No. 4462 (4 Sep 1965) - National Library of Australiahttps://nla.gov.au › nla.obj-702601569)
"The Department of External Affairs has recently published an Information Handbook entitled Studies on Vietnam. It established the fact that the Vietcong are equipped with Chinese arms and ammunition."

If it is right to ask Australian youth to risk everything in Vietnam it is wrong to supply their enemies."

Australian trade commssioners do not so readily see that our Chinese trade in war materials finances our own destruction. Nor do they clearly see that the wheat trade does the same thing."
It is notable, and ironic, that Kim Beasley MP for Swan, Western Australia made the above statements(on 4 September 1965) about the government sacrificing the lives of our youth in North Vietnam. Australia was trading with Communist China and was, concurrently, supplying wheat to Vietcong forces who would be responsible for the death and injury of thousands of Australian service personnel
Each memorial plaque I see, is a powerful reminder of Australia's duplicity. It is a trigger for my shame at not being able to do more to stop the government supplying wheat regardless of the cost in human life.
Australian politicians I have met and read about, seem singularly unaffected by guilt or a sense of betrayal about the consequences of some of their actions. They are trained to be ruthless, pragmatic and dogged. They are encouraged to think along party lines. A loss of soldiers' lives can, sometimes, be considered a sad event but, also, after all, collateral damage.
A positive result from a barrage of pain
In 2023, there has been a very positive outcome from the Beazley family. Kim (junior), son of Kim Beasley MP (senior) who wrote the above statement on 4 September 1965, has proved to be one of Australia's humane politicians. After leaving politics, he has taken up the role of Chair of the Australian War Memorial Council (see https://honesthistory.net.au/wp/petition-on-change-org-against-proposed-war-memorial-extensions/
My fervent wish is that in the new War Memorial, there will be information about the activities during the Vietnam War, which commenced in 1962 to 1973, when 60,000 Australian services personnel being deployed tehre were, at that same time, supplies of Australian wheat being traded with China while Australian government officials were aware that some of it was being diverted from China to North Vietnam.
Where is this terrible error of judgement broadcast in the War Memorial for the historians to see? It is clear Australian history is being doctored.
Australian history is being doctored not only at the expense of those who are the Casulaties of Telstra but, importantly, to the detriment of a factual, unbiased presentation of information for those who would choose to understand history; appreciate Australia's political dynamics and actions; learn the truth about Australia's involvement in the Vietnam War.
Conscripted to fight - Sacrificing our youth for profit

I felt it important to provide a report to the Commonwealth Police (now AFP) what I had witnessed in The Peoples Republic of China (re wheat to North Vietnam) on 18 September 1967, the day I arrived back in Australia (discharge date confirmed in Open Letter to PM File No 1 Alan Smiths Seaman). My observation of the behaviour of a good many parliamentarians at that time, was to dismiss contentious issues if they in any way threatened a smooth transition from serving member to a retired politician receiving a large superannuation.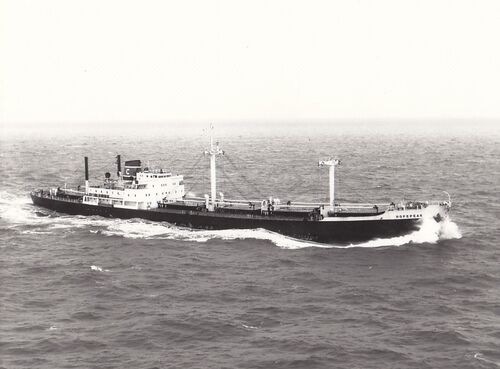 On my return to Australia, I was interviewed by journalists who told me how important it was to report my experience in The Peoples Republic of China.
When the story was printed, however, only a very small article was published. The journalist who conducted the interview pohne me to say my side of the story had been "pulled". He also voiced his opinion that because of some of the statements I had made, I would now be a "marked man". Government officers would note me a communist sympathiser – a 'Commie' which would mean a black mark against my name.
Who were those operating the scales that measured which lives were more important than others? In whose hands did the balance rest, between, the starving Chinese citizens or Aussie, Kiwi and USA troops fighting a war they did not want to fight?
I have no doubt the AFP remember well the depths of the conflict I felt after having received internal Telstra-recorded information noting my contact with the former Prime Minister of Australia.
Casulties of Telstra denied access to information
Were my discussions concerning The Peoples Republic of China, that were held with my psychologist and Malcolm Fraser part of the content of the NINE tape recordings of the COT Cases conversations (See Illegal Interception File No/3) that were, illegally as well as unethically, withheld from certain interested parties?
Despite John Wynack, Director of Investigations for the Commonwealth Ombudsman, enquiring from Telstra how they had gained the knowledge I had spoken with Malcolm Fraser, all information was withheld from Mr Wynack.
A consensus of opinions from many within the legal establishment considered it:
unconstitutional to force the COT cases into an arbitration process with Telstra while the Australian Federal Police (AFP) were still investigating Telstra for alleged phone and fax hacking of the COT cases' businesses
clear that arbitation in that manner was an unworkable process.
In my case, the threats I received before — and during — my arbitration reinforced Julian Assange assertions that Telstra and their lawyers ensured before the first COT Cases went into arbitration they were not to get their requested documents even under FOI.
While the arbitrations still went ahead, this does raise a number of important questions:
How could two separate investigations into Telstra, for allegedly unlawful conduct, be undertaken by two different organisations — i.e an arbitrator and the AFP — at the same time?

How could the COT Cases be expected to submit a complex submission to an arbitrator and at the same time, assist the AFP with their investigations?

Who decided this situation be allowed to continue?
Not only was it grossly undemocratic for these small-businesses to be put into such a situation, the two investigations (the one run by the AFP and the arbitrations themselves) were being run concurrently.
At the same time, the Commonwealth Ombudsman was investigating Telstra for acting unlawfully and outside of the Freedom of Information Act (FOI Act, 1984), by not supplying the COT cases with the promised FOI documents to support their claims. The investigation referred to (into Telstra's illegal actions) was started before the COTs signed their arbitrations and continued for the whole five-year period of arbitations.
The NINE tapes provided to the AFP by the government communications regulator demonstrate precisely that Telstra had listened into the COT Cases' conversations. (See Illegal Interception File No/3)
I was one of the first the of COT Cases to have my claims assessed by an arbitrator. At that time, as part of my claim to the arbitrator, I raised the interception issue as well as the threats I received from Telstra before and during my arbitration.
Before we agreed to arbitration, each AUSTEL COT Case were provided with the official government report. It states (point 5.68):
"the arbitrator will make his determination on reasonable grounds as to the link between the claim and alleged faults drawing reasonable inference from the material presented by the claimant and Telecom. The arbitrator will set out his reasons in full".
During the course of my arbitration before, but before Telstra submitted their defence of my claims on 12 December 1994, I supplied the arbitrator copies of the following transcripts (See Australian Federal Police Investigation File No/1) of the 80-plus questions the AFP and I answered.
These transcripts show that Telstra provided the AFP evidence they had intercepted my telephone conversations without my authorisation over an extended period.
I also supplied an official Hansard record (Senate Evidence File No 31) which confirms that both the Commonwealth Ombudsman and several Senators were advised of the threats made against me by Telstra as a result of my assisting the AFP with their investigations into Telstra's unauthorised interception of my telephone services.
on). Our COT story shows I was one of the four COT Caes who refused to accept the evidence of these illegal acts by Telstra and the government, believing it to be a trick invented by the government and Telstra to catch us requesting and receiving documents outside of the legal process of FOI.
A statutory declaration prepared by Graham Schorer (COT spokesperson) on 7 July 2011 was provided to the Victorian Attorney-General the Hon Robert Clark. This statutory declaration discusses three young computer hackers who phoned Graham to warn him during the 1994 COT arbitrations. The hackers had discovered Telstra and others associated with our arbitrations were acting unlawfully towards the COT group. They sugested our telephone calls and faxes were being monitored (what did the hackers mean by being monitored). Graham Schorer's statutory declaration includes the following statements:
"After I signed the arbitration agreement on 21st April 1994 I received a phone call after business hours when I was working back late in the office. This call was to my unpublished direct number.

"The young man on the other end asked for me by name. When I had confirmed I was the named person, he stated that he and his two friends had gained internal access to Telstra's records, internal emails, memos, faxes, etc. He stated that he did not like what they had uncovered. He suggested that I should talk to Frank Blount directly. He offered to give me his direct lines in the his [sic] Melbourne and Sydney offices …

"The caller tried to stress that it was Telstra's conduct towards me and the other COT members that they were trying to bring to our attention.

"I queried whether he knew that Telstra had a Protective Services department, whose task was to maintain the security of the network. They laughed, and said that yes they did, as they were watching them (Telstra) looking for them (the hackers). …

"After this call, I spoke to Alan Smith about the matter. We agreed that while the offer was tempting we decided we should only obtain our arbitration documents through the designated process agreed to before we signed the agreement." (See Hacking – Julian Assange File No/3)
The Australian government promised the COT Cases (See YouTube video with Alan Smith, below) that if we trusted them, they'd ensure we received the documents we COT Cases needed to support our arbitration claims. The said, further, that, as per my own case, those who had not yet lost their businesses due to the ongoing telephone problems would have such problems and faults fixed as part of the arbitration process.
The result? The phone faults were not resolved during my arbitration, and I did not get the documents to prove this, regardless of the promises from government that all relevant documents to support my case, would be provided.
In May 2023, I will be 79 in May 2023. It took the Australian government almost four years to officially uncover, in June 1997, Telstra's unlawful conduct towards us COT Cases. The same information that Julian Assange discovered in March 1994 after viewing the very documents the government eventually found in June 1997 (See Unprecedented Deception). How can I not support Julian Assange?
The statement from the hackers that the testing process being used during the COT arbitrations was falsified coincided with the Commonwealth Ombudsman communication with Telstra in January, March and May 1994 asking why Telstra was refusing to supply our legally requested FOI documents (See Files 51, 64, and 89 — AS-CAV Exhibit 48-A to 91).
The arbitrator, Dr Gordon Hughes, and the administrator, Warwick Smith,had declined to investigate this matter despite proof having been supplied by me — covered by a statutory declaration and submitted as evidence — at the suggestion of Jeff Penrose, Detective Superintendent Australian Federal Police — dated 16 May 1994, showing examples of Telstra having altered, tampered with, and deleted, information from over fifty-six fax header-sheets which I requested under FOI (See File 76 and 77 — AS-CAV Exhibit 48-A to 91).
The statement which refers to me on File 77 - AS-CAV Exhibit 48-A to 91 made by the Deputy Telecommuications Industy Ombudsman, Sue Harlow, for the attention of Warwick Smith (Telecommunication Industry Ombudsman notes: "I also noted (meaning she discussed with me that):
"the absence of proof in the form of documents may be seen as weakening his case but could also be seen as weakening Telecom's defence and he should bear this in mind when examining documents. Mr Smith was also concerned about documents which stated that there were attachments where no attachments was available. He left an example of this with us (also attached).
I also tried to access a copy of these documents, the had been illegally-altered and arbitration-requested via FOI during my pending appeal process. They were an example of Telstra's unlawful conduct during my arbitration and documents I had willingly (naively, as it turns out) given to the TIO office as File 77 — AS-CAV Exhibit 48-A to 91 shows.
As the administrator of my arbitration – under law – the TIO had to retain all my arbitration documents held by his office for at least six years: until 2002. Mr Pinnock's letter, of 10 January 1997, in response to my request, states:
"I refer to your letter of 31 December 1996 in which you seek to access to [sic] various correspondence held by the TIO concerning the Fast Track Arbitration Procedure. …

"I do not propose to provide you with copies of any documents held by this office." (See Open Letter File No 57-C)
As reported elsewhere on absentjustice.com between June 2011 and June 2012, I sent several letters to the Hon. Robert Clark, Victorian attorney-general, regarding the prolonged, unauthorised interception of Graham Schorer's and my faxes during and after our arbitrations. Three replies (dated 12 October 2011, 23 March 2012 and 2 July 2012) are in Main Evidence File No 10. Each response, all headed Interception of facsimiles, stipulated that the Department of Justice cannot investigate interception of faxes.
On the covering page of a joint 10-page letter dated 11 July 2011 to the Hon Robert McClelland, federal attorney-general and the Hon Robert Clark, Victorian attorney-general, I note:
"In 1994 three young computer hackers telephoned Graham Schorer, the official Spokesperson for the Casualties of Telstra (COT) in relation to their Telstra arbitrations.

Was Jullian Assange one of these hackers?

The hackers believed they had found evidence that Telstra was acting illegally.

"In other words, we were fools not to have accepted this arbitration file when it was offered to us by the hackers who conveyed to Graham Schorer a sense of the enormity of the deception and misconduct under taken [sic] by Telstra against the COT Cases." (See Hacking – Julian Assange File No/2)
I also wrote to The Hon. On 20 June 2012, Robert Clark reminded him that his office had already received a 7 July 2011 statutory declaration prepared by Graham Schorer. This statutory declaration discusses the three young computer hackers who phoned Graham during the COT arbitrations of 1994 to warn him. They had discovered that Telstra and others associated with the arbitrations were 'acting unlawfully' towards the COT group. Graham's statutory declaration includes many alarming statements: (See Hacking – Julian Assange File No/3), as does his own story provided to me to add here in our next Julian Assange chapter, which is currently being edited.
Most (maybe even all) of the COT Cases would indeed have been able to walk away from their businesses with sadness if they had lost that business through the fire, flood, or other of life's tragedies. But losing a business because the government appointed a spinless arbitrator, along with those other officials who were under the arbitrator's control, meant that the defendants, Telstra, and their lawyers, were free to ensure that the claimants could not fully prove their claims, no matter how much proof they had in support of their claims.
This was one of the issues raised by these hackers. Telstra was going to conceal all relevant requested arbitration documents from the COT Cases (Graham Schorer and I assumed that the hackers meant all our ordered freedom of information (FOI) documents would be concealed from us. The Commonwealth Ombudsman found in November 1994, five months after the hackers had warned Graham Schorer (COT Spokesperson) about the need for us to seek documents from Telstra's arbitrations, investigated our claims that we had not received those requested documents found our claims validated.
Most (maybe even all) of the COT Cases would indeed have been able to walk away from their businesses with sadness if they had lost that business through fire, flood, or any other of life's tragedies. But losing a business because the government-appointed arbitrator, along with those other officials under the arbitrator's control, thus allowed the defendants, Telstra, and their lawyers, free reign to do whatever they chose regardless of the rule of law.
This part of our COT story has perhaps been the most challenging aspect for the COT Cases to live with. Writing this story in all its awful detail has helped, but only in a small way, because no matter how hard we try to ignore this calamity, nothing will adequately heal the wounds and scars left by those events that the government is still declining to investigate transparently.

How did the hackers know what was about to happen during our arbitrations (five years) before a Senate investigation exposed the same unlawfull conduct?
How were Telstra allowed to get away with withholding important documents from the COT claimants (something Julian Assange warned us was happening) and would continue to happen? The following six Australian Senators Government voiced their protest at this behaviour by Telstra, calling Telstra's behaviour 'unconscionable'. Why was no further investigation been carried out?
Introduction: Whose fault?
This is the story of a group of ordinary small-business people fighting one of the largest companies in the country. The story of how for years Telstra refused to address the many phone problems that were affecting the capacity of the business owners to run their businesses. How the owners were repeatedly told 'No fault found,' when — evidenced by documents in this publication and on our website — faults were found to have existed.
It proves how Telstra and its legal arbitration defence team perverted the course of justice by using such dubious strategies as intercepting relevant faxes, failing to deliver crucial FOI documents to arbitrators (or delivering them months and even years too late, often so highly censored that little intelligible remained), even destroying some, and fabricating other ,documentary evidence.
We tell how the central points of our claim at arbitration were ignored by the arbitrator and how, to date, no amount of effort to have these points addressed, has borne any fruit. How, in the course of all these travesties, the regulatory bodies — Austel (for the government) and the Telecommunications Industry Ombudsman (TIO) (for the carriers) — failed to exercise any control over Telstra to rein in illegal activities, to the point where they could reasonably be seen as acting in concert.
Together, these travesties spell a breakdown of justice, way out of proportion to what we began with — people asking for phone services to be guaranteed as working to a reasonable standard so it was possible to reliably conduct their business. This simple and reasonable request became seen as 'the problem'.
Each of the Casualites of Telstra (COT) members assumed, as most telephone users might, that the phone faults would be quite easily found and fixed by Telstra's skilled technicians. But the constant refrain, post investigation, was, 'No fault found'. The problems continued unabated throughout the course of our arbitrations, and for years afterwards, with disastrous effects on our businesses. This seemed incomprehensible: everyone had a phone. And the system was supposed to work for everyone. What was going on?
Why did there seem to be a disproportionate protection of Telstra and, from government agences, a blind eye to what was unlawful behaviour?
Why were the following unlawful practices tolerated?:
Withholding important discovery documents in an arbitration procedure.

Tampering with evidence in the arbitration (see Tampering With Evidence - TF200).

Relying on defence documents that are known to be flawed.

The TIO and Austel often refused to act in support of the COT.; Members of Parliament, when in Opposition, were happy to provide support for the COT cause. When government was theirs, that support vanished. No one seemed prepared to make Telstra accountable.
Such questionable behaviour was enough to make the most level-headed person suspect conspiracies.
The face of corruption and injustice
The injustices perpetrated against the Casualties of Telstra (COT cases) in conjunction with corrupt practices by those in various administrative roles were carried out under the umbrella of legally administered arbitrations. The volume and frequency are so overwhelming that we felt it important to present them all in one manuscript.
All the exhibits on our site —letters, videos, legal papers, and more — prove our story. There's no question of the authenticity of what you will find on absentjustice.com. The exhibits are all possible to verify, so, we ask, as you read, to regularly check the evidence on the website and to view the detail of the numbered exhibits. Doing that, you'll truly appreciate the enormity of what has happened.
There were four arbitrations between our COT case and Telecom to start with. Graham Schorer, the COT Cases spokesperson, alerted Warwick Smith (the first administrator to the first four arbitrations) before the frst four Casualties of Telstra (COT Cases) signed their arbitration agreements on 21 April 1994, (I was one of the four claimants) that three young computer hackers (later confrmed as Julian Assange and two others) had telephoned him twice at his Melbourne Courier business premises (see Hacking – Julian Assange File No/3) to report they had found evidence after having hacked into Telstra's telephone network which showed Telstra, and others involved in our arbitrations, were acting unlawfully against us. Graham Schorer alerted me to this phone conversation, including advising me that the hackers had stated they had seen documented proof Telstra and their lawyers were withholding arbitration documents from us since we frst requested them in December 1993.
The following YouTube video below shows the actual document that Telstra's lawyers Freehill Hollingdale & Page had prepared spuriously titled the "COT Case Strategy" in which they demonstrate how Telstra could conceal technical documents under Legal Professional Privilege even though the information was not privileged (Refer to Unprecedented Deception).

Forced members to proceed with arbitration without the necessary information
On 23 March 1999, after most of the COT arbitrations had been finalized and business lives ruined due to the hundreds of thousands of dollars in legal fees to fight Telstra and a very crooked arbitrator, the Australian Financial. Review reported on the conclusion of the Senate estimates committee hearing into why Telstra withheld so many documents from the COT cases:
"A Senate working party delivered a damning report into the COT dispute. The report focused on the difficulties encountered by COT members as they sought to obtain documents from Telstra. The report found Telstra had deliberately withheld important network documents and/or provided them too late and forced members to proceed with arbitration without the necessary information," Senator Eggleston said. "They [Telstra] have defied the Senate working party. Their conduct is to act as a law unto themselves."
Eggleston, Sen Alan – Bishop, Sen Mark – Boswell, Sen Ronald – Carr, Sen Kim – Schacht, Sen Chris, Alston and Sen Richard)
These six senators all formally record how those six senators believed that Telstra had 'acted as a law unto themselves' throughout all of the COT arbitrations, is incredible. The LNP government knew that not only should the litmus-test cases receive their requested documents but so should the other 16 Australian citizens who had been in the same government-endorsed arbitration process.
Neither the Hon Robert McClelland, federal attorney-general, nor the Hon Robert Clark, Victorian attorney-general, have responded to those letters. We wanted answers to why computer hackers can have access to the truth but not the arbitrator nor the administrator conducting our arbitrations.
This part of our COT story has perhaps been the most challenging aspect for the COT Cases to live with. Writing this story in all its awful detail has helped, but only in a small way, because no matter how hard we try to ignore this calamity, nothing will adequately heal the wounds and scars left by those events that the government is still declining to investigate transparently.
Was Telstra's unauthorized interception of the COT Case's telephone conversations and their interception of the COT arbitration-related faxes all part of the illusive arbitration file the hackers had conveyed to Graham Schorer, which they had uncovered, which damned showed the government was assisting Telstra by not reporting all of the known facts?
Next Page ⟶