Kangaroo Court
This website absentjustice.com is a work in progres

Check out the Kangaroo Court system of justice which Australia's system of arbitration is administered as exposed on Bribery and Corruption Part 1 and Bribery Bribery and Corruption 2. Learn how this deceptive conduct undermines the credibility of ligitmate complaints.
A kangaroo court (see Kangaroo court - Wikipedia) is a judicial tribunal or assembly that blatantly disregards recognized standards of law or justice, and often carries little or no official standing in the territory within which it resides. The term may also apply to a court held by a legitimate judicial authority who intentionally disregards the court's legal or ethical obligations.
A kangaroo court is often held to give the appearance of a fair and just trial, even though the verdict has in reality already been decided before the trial has begun. This could be because of the biases of the decision-maker, or because the structure and operation of the forum result in an inferior brand of adjudication. A common example of this is when institutional disputants ("repeat players") have excessive and unfair structural advantages over individual disputants ("one-shot players").
The statement made on Kangaroo court - Wikipedia "...that a kangaroo court is often held to give the appearance of a fair and just trial, even though the verdict has in reality already been decided before the trial has begun", is exactly what happened during the various Casualties of Telstra (COT for short) arbitrations i.e. the arbitrator and the Telecommunications Industry Ombudsman (TIO) collaborated with the defendants (Telstra) to conceal relevant information from being investigated.
At point 5.3 (d, c and d) in the arbitrators findings of 11 May 1995 he notes:
(d) "I note the AUSTEL report commented on Telecom's deficient fault recording practices. Specifically it was stated that Telecom lacked a system capable of recording reports of recurring faults once a fault had already been reported and was awaiting clearance. This meant the full extent of a fault experienced by a particular customer would not be recorded."
(e) In this context, the claimant's diaries assume a particular significance. Telecom emphasised in its Principal Submission that diaries were lacking for the period 1988-1990 and hence "the magnitude of fault complaints reported by the Claimant is unsubstantiated". It further points to the fact that for the period June 1988 to August 1991, only the claimant had a "significant level of fault complaints" amongst the customers then connected to Cape Bridgewater telephone exchange. Telecom concluded that the claimant's claim must be exaggerated because "it is virtually impossible the faults at the exchange or at other exchanges could affect the claimant only, and not other subscribers as well"
(f) In this context, I have considered, and have no grounds to reject, the expert evidence provided by Telecom from Neil William Holland Forensic Document Examiner, who examined the claimants diaries and because of numerous instances of non-chronological entries, thereby casting doubt on their veracity and reliability. This is a factor which I have taken into account although I do not accept Telecom's conclusion that no evidence at all should be placed upon the diaries in support of the claimants assertions.
Had the arbitrator Dr Gordon Hughes been in possession of AUSTEL's Adverse Findings he could not have made the statements he did concerning Telecom's assertions that other subscribers trunked through the Cape Bridgewater telephone exchange did not suffer the phone complaints that AUSTEL's Adverse Findings show they did suffer.
What has not been revealed in Dr Hughes's findings are the ongoing threats I had received from Telstra during the arbitration or the findings by the Australian Federal Police (Australian Federal Police Investigation File No/1), that Telstra had been listening in to my telephone conversations for quite some time.
I fact, it was the Australian Federal Police, after I alerted them in February 1994, that I had lost my two central camp diaries from 1988 to 1990, which had just disappeared. My yearly handwritten notebooks were records of all incoming inquiries and my logged phone complaints. It was common knowledge within AUSTEL and amongst other COT Cases that several COTs, including me, had been suffering PTS for years trying to run a telephone-dependent business without a reliable telephone.
In my case, my anger was often shown in comments made in my yearly handwritten notebooks. At times I used obscene, explosive comments in my diary notes. Was I also suffering PTS (see Chapter 7- Vietnam-Vietcong).
In late 1993, I confronted an intruder on my property in the middle of the night, and the local Portland police followed up on my confrontation with this intruder and found his story did not match what he had told me. I reported this to the AFP in February 1994 when they began investigating Telstra's unauthorised interception of my telephone and facsimiles. Melanie Cochrane of the AFP suggested that I record all of the content of my daily notebooks into my hard copy diaries so that I had two sets of records.
Melanie Cochrane, in the company of Superintendant Detective Sergeant Jeff Pemrose (AFP), also stated that Telstra had been documenting the names of various single club patrons on internal memos and could only have acquired that knowledge from intercepting my telephone and facsimiles of their names and addresses in my yearly handwritten notebooks should not be provided to Telstra and the assessor hearing my settlement/arbitration while the AFP was still investigating my claims.
I followed that advice by adding my handwritten yearly notebook statements between 1990 and 1994 to my complex daily diaries for the same period.
In simple terms, the statement made by Neil William Holland, Forensic Document Examiner, was correct.
On the other hand, the arbitrator refused my request under discovery to access the Portland/Cape Bridgewater log book, which AUSTEL had also used to determine their findings. The arbitrator declined that request. Telstra would not supply that same log book under FOI.
As shown on my website, on 11 November 1994, on my behalf John Wynack Director of the Commonwealth Ombudsman Office in Canberra, tried to access the same Portland/Cape Bridgewater log book to no avail.
https://www.1800respect.org.au › legal-abuse
Legal abuse, or legal bullying, happens when someone uses the law or legal threats to control and scare you. There may be a pattern to the behaviour that occurs again and again. Sometimes other types of abuse are going on at the same time.
Reading Chapter 5, Fraudulent conduct, will allow you to determine whether you believe the arbitrator and the arbitration administrator legally abused the COT Cases before we signed our arbitration agreements.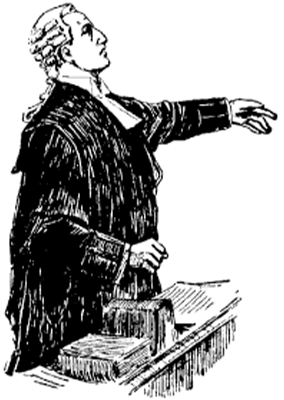 Legal abuse, or legal bullying, happens when someone uses the law or legal threats are made to control and scare you into making decisions you would not usually make. Gaslighting technique https://en.wikipedia.org/wiki/Gas_lighting] is often used to destroy a person's health and well being.