AbsentJustice.com is a work in progress last edited February 2023.
Until the late 1990s, the Australian government wholly owned Australia's telephone network and the communications carrier, Telecom (today privatised and called Telstra). Telecom held the monopoly on communications and let the network deteriorate into disrepair. When four small business owners had severe communication problems, they went into arbitration with Telstra. The arbitrations were a sham: the appointed arbitrator not only allowed Telstra to minimise the Casualties of Telstra (COT) members' claims and losses, but the arbitrator also bowed down to Telstra and let the carrier run the arbitrations. Telstra committed serious crimes during the arbitrations, yet the Australian government and the Australian Federal Police have been unable to hold Telstra, or the other entities involved in this deceit, accountable (see

Australian Federal Police Investigation File No/1).
My name is Alan Smith. This is the story of my battle with a telecommunications giant and the Australian Government, a battle that has twisted and turned since 1992, through elected governments, government departments, regulatory bodies, the judiciary and the Australian telecommunications giant, Telstra. This story commenced in April 1988 and is still, in 2023, as the following YouTube video,(See https://www.youtube.com/watch?v=rl-TxwIoRxU) shows is ignored by the government.
Read About Our Dealings With Corruption Allegations.
Corruption allegations has blossomed as an area of interest in international arbitration since at least 1994, when corruption was exposed by an Australian Senate investigation that commenced in June 1997 and continued unabated to March 1999. This more than two-year investigation by the Senate and Commonwealth Ombudsman Office found heavily against the then government-owned Telstra Corporation. Yet only five of the twenty one COT cases on the Senate Schedule list of claims to be investigated was ever investigated Punitive damages were awarded to those five investigated COT cases. The remaining sixteen unaddressed cases are in 2023, still waiting for their claiams to be assessed.
When it was exposed that an international telecommunications company, namely Ericsson Chapter 5 - US Department of Justice vs Ericsson of Sweden was able to purchase the main witness who representatives of the Australian government had employed to investigate the failure of the Ericsson manufactured equipment, which was the subject matter of the arbitrations, this collusion, conflict of interest or what ever word might be used by someone with a legal mind to describe what happened was governed up by the Australian government An Injustice to the remaining 16 Australian citizens.
A click on my Absent Justice Book 2 is free, but if you feel you would like to make a donation, then please send it directly to Transparency International Australia

Copies of the original documents support all events quoted on this website: Corruption in Arbitration 1 - Unprecedented Deception - Telstra's Falsified SVT Report and Telstra's Falsified BCI Report - Telecommunications Industry Ombudsman - Chapter 1 - The collusion continues and Chapter 7- Vietnam-Vietcong etc. Clicking on these links automatically opens a PDF of the exhibit. You can verify our story by using this method and following the file numbers.
We could not have successfully composed this website absentjustice.com without these exhibits to prove our story. The corruption and injustices perpetrated against the Casualties of Telstra (COT cases) by those in various administrative roles under the umbrella of legally administered arbitrations are so overwhelming that we would have lost clarity had we placed them all in one manuscript. So, as you read this publication, regularly check the evidence on the website and the numbered exhibits to ensure you truly appreciate the enormity of what you are reading.
Graham Schorer, the COT Cases spokesperson, alerted Warwick Smith (the first administrator to the first four arbitrations) before the first four Casualties of Telstra (COT Cases) signed their arbitration agreementds on 21 April 1994, (I was one of the four claimants) that three young computer hackers (later confirmed as Julian Assange) had telephoned him twice at his Melbourne Courier business premises (see Hacking – Julian Assange File No/3) to discuss they had found evidence after having hacked into Telstra's telephone network which showed Telstra and others involved in our arbitrations were acting unlawfully against us. Graham alerted me to this phone conversation, including advising me that the hackers had stated they had seen documented proof Telstra and their lawyers were withholding arbitration documents from us since we first requested them in December 1993.
The following YouTube video below shows the actual document that Telstra's lawyers Freehill Hollingdale & Page had spuriously prepared titled the "COT Case Strategy" which shows Telstra how they could conceal [hide] technical documents under Legal Professional Privilege even though the information was not privileged (see also) Unprecedented Deception.
The Firm - John Grisham
Click below and learn more

AUSTEL (the government communications regulator wrote to Telstra's arbitration liasion officer Steve Black on 10 February 1994 stating:
"Yesterday we were called upon by officers of the Australian Federal Police in relation to the taping of the telephone services of COT Cases.

"Given the investigation now being conducted by that agency and the responsibilities imposed on AUSTEL by section 47 of the Telecommunications Act 1991, the nine tapes previously supplied by Telecom to AUSTEL were made available for the attention of the Commissioner of Police." (See Illegal Interception File No/3)
It is officially recorded in government records that neither AUSTEL (for the government), AFP (for the government) or Telstra (who was still owned by the government) would supply the COT Cases copies of these NINE Audio Tapes. In all four arbitrations (including mine), these NINE Audio tapes were not supplied to us either under the official discovery process or under the FOI Act.
What are on these NINE Audio tapes? Are my telephone conversation with my two psychologist on these tapes concerning the flash backs I was experiencing during my arbitration surrounding my time in The Peoples Republic of China (see below)?
With the pressure of trying to run a dependent telephone business without a reliable phone service had opened old wounds I thought had disappeared. My two psychologists (there were two) had advised me at different interviews that I was suffering Post Traumatic Stress Disorder due to what I had witnessed in the streets of Red China in August 1967 while under armed guard in hospital, if you could call it a hospital.
How can a defendant's lawyer Maurice Wayne Condon from Freehill Hollingdale & Page be allowed to sign of a clinical psychologists report and not the psychologist who aledgedly prepared the report during and official investigation by an arbitrator? This disgracful conduct by Telstra's lawyers is party addressed in Unprecedented Deception tiled Criminal Conduct Example. 1
On 21 March 1997, twenty-two months after the conclusion of my arbitration, John Pinnock, (the second appointed administrator to my arbitration), wrote to Telstra's Ted Benjamin (see File 596 AS-CAV Exhibits 589 to 647) asking:
1...any explanation for the apparent discrepancy in the attestation of the witness statement of Ian Joblin [clinical psychologist's].

2...were there any changes made to the Joblin statement originally sent to Dr Hughes [the arbitrator] compared to the signed statement?"
It is February 2023, I have still never seen a copy of the advice that John Pinnock was officially entitled to receive from Telstra regarding this unsigned arbitration witness statement.
Both the Australian Federal Police and John Pinnock (the second appointed administrator to my arbitration) know that neither Telstra nor Freehill Hollingdale & Page have answered why Wayne Maurise Condon of Freehills only signed this statutory declaration (witness statement). Freehill Holligdale & Page is possibly, if not the most prominent legal firm in Australia.
It is clear from Unprecedented Deception that Telstra was warned before they went into arbitration by the Australian government that the government would be more than a little concerned freewill Holligdale & Page had a continuing role in the COT matters(see point 40 Prologue Evidence File No/2)
On 3 March 1994 leading up to Julian Assange and his mates contacting Graham Schorer the following article appeared in the Portland Observer newspaper File 773-B and 773-C - AS-CAV Exhibit 765-A to 789) noting:
"Federal Police officers are investigating allegations of possible illegal activity on the part of Telecom Australia.

Officers from the Federal Police visited Portland last week and interviewed Cape Bridgewater Holiday Camp proprietor, Alan Smith, who is one of the four original members of COT (Casualties of Telecom)."
Not only was I losing business through my ongoing telephone problems I was losing business through adverse publicity that my telephone service at Cape Bridgewater could not be trusted.
In other words, what Julian Assange revealed to the Graham Schorer (COT spokesperson) in March and April 1994, was already being disclosed in government documents and the media. Yet the government still allowed Telstra and the Telecommunications Industry Ombudsman to force us four COT Cases into arbitration in April 1994, fully aware we had still not received our promised Freedom of Infomation (FOI) documents.

As shown on the Unprecedented Deception page during my 1994/95 arbitration, I supplied the Australian Federal Police (see Australian Federal Police Investigation File No/1 and Chapter 1 - Hacked documents aseveral Australian newspaper articles concerning two separate telephone conversations I had with The Hon Malcolm Fraser. Mr Fraser reported to the media only what he thought was important concerning Telstra's phone bugging issues and nothing else.
"FORMER prime minister Malcolm Fraser yesterday demanded Telecom explain why his name appears in a restricted internal memo.

"Mr Fraser's request follows the release of a damning government report this week which criticised Telecom for recording conversations without customer permission.

"Mr Fraser said Mr Alan Smith, of the Cape Bridgewater Holiday Camp near Portland, phoned him early last year seeking advice on a long-running dispute with Telecom which Mr Fraser could not help." (See Senate Evidence File No/53)
Who in Telstra Corporation thought it important to note that I had telephoned Malcolm Fraser? Is my conversation with the former prime minister on one of the nine audio tapes AUSTEL provided to the Australian Federal Police but refused to supply copies to the COT cases even though the unauthorised interception of the COT Cases telecommunications service was part of their arbitration claims? I was never suspected of committing a crime or being a possible risk to Australia's national security, so why conceal the tapes from an arbitration process conducted under strict confidentiality as the various clause in the arbitration agreement state?
My partner of twenty-eight years, Cathy and very close friends know often or not, I become saddened when news flashes about Australia's involvement in the Vietnam war are discussed. When I telephoned Malcolm Fraser, I wanted to discuss a letter I had written to him on the 17 and 18 September, 1967 concerning the Vietnam War (See Chapter 7- Vietnam-Vietcong).
There are some in Australia who are saying that what Julian Assange did by releasing the documents he did which landed him in Belmarsh Prison in the UK, is no different to when the Australian government traded with Communist Red China in 1965 and 1967, when they supplied Australian wheat fully aware Red China was redeploying some of that same wheat to North Vietnam who was killing and maiming Australian, New Zealand and US troops in one of the bloodiest conflicts this century. Most of those young men in many cases were forced (conscripted) boys sent to fight in a war that even the US later condemmed as a mistake.
Those who have condemed Julian Assange for exposing what he did have never seen conflict where inocent people are being slaughted. I have seen Chinese women wharf labours being beaten on the docks of The Peoples Republic of China as well as in the streets which is no where as traumatic as seeing them slaughed. Yet thirty years after this event I still had nightmares of what I had seen the Chinese do to their fellow commades.
In 1967, not many Australians supported America's fight against communism in Vietnam. In June 1967, I signed onto the MS Hope Peak, a merchant ship crewed by British and West Indian seaman (see British Seamans Record Book R744269 Open Letter to PM File No 1 Alan Smiths Seaman). I was not informed we were bound for The People's Republic of China. A British Seamen's Union representative informed me the MS Hope Peak was bound for Canada, but the following day, after I signed on board and accepted the sea-going articles, I was told we were bound for the China. I was now sailing out of Australia with a cargo of 13,600 tons of wheat heading to a country that was supporting the killing of Australian, New Zealand and USA troops.
Are the denial by so many public servants and government agencies that my claims are valid have anything to do with my stand against Australia trading with The People's Republic of China during the Vietnam War see also my claims on my YouTube video. https://www.youtube.com/watch?v=rl-TxwIoRxU Nothing adds up?. Fifty-six years later in 2023, and still nothing adds up?
Conscripted to fight

Sacrificing our youth for profit
I personally reported to the Commonewalth Police (now the AFP) what I had seen in The Peoples Republic of China (re wheat to North Vietnam) on 18 September 1967, the day I arrived back in Australia (see date of discharge in Open Letter to PM File No 1 Alan Smiths Seaman). It had become commonplace by then for parliamentarians to see a marathon superannuated career out with ideals sacrificed for ambition.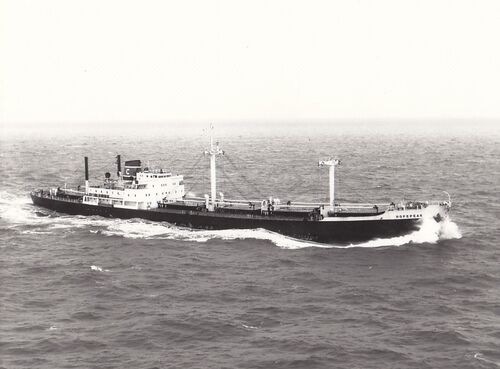 When I arrived back in Australia, the Australian press interviewed me and said my experience in The Peoples Republic of China was an important news story. When the story was printed, however, it was only a tiny article. The journalist who originally interviewed me concerning this CHINA matter said my side of the story had been "pulled", that I would now be a marked man and that the government would have put a black mark against my name, noting me as a communist sympathiser – a 'Commie'.
In the Australian Establishment back in the 1960s, who operated the scales to balance whose lives were the more important to save, the starving Chinese or the Aussie, Kiwi and USA troops fighting a war they did not want to fight?
The following three statements taken from a report prepared by Australia's Kim Beasly MP on 4 September 1965 only tells part of this tragic episode concerning Australia selling wheat to Communist China [The Peoples Rupublic of China] who was then sending it on to our enemies in North Vietnam; better known as the Viet-cong.
(see Vol. 87 No. 4462 (4 Sep 1965) - National Library of Australiahttps://nla.gov.au › nla.obj-702601569
"The Department of External Affairs has recently published an "Information Handbook entitled "Studies on Vietnam" . It established the fact that the Vietcong are equipped with Chinese arms and ammunition"

If it is right to ask Australian youth to risk everything in Vietnam it is wrong to supply their enemies"

Australian trade commssioners do not so readily see that our Chinese trade in war materials finances our own distruction. NDr do they see so clearly that the wheat trade does the same thing."
Ironically, in 2023 Kim Beasley (who made the above statement on 4 September 1965 concerning how unethical it was to send Australian youths to war (in some cases their deaths) while Australia was still trading with China is now Chairman of the Australian War Memorial Council.
No one transparently investigated my claims. Not once did any government official ask me how I discovered China was sending Australian wheat to Vietnam. What happened to my written account provided to the Commonwealth Police addressed to Malcolm Fraser, Minister of the Army, later Australia's 22nd Prime Minister, on what I experienced at the hands of the Red Guards or what I had observed in detention?
Is the Australian government's reluctance to investigate my Telstra arbitration issues (now exposed on absentjustice.com) have anything to do with my statements concerning Australia's trading with China during the Vietnam war when China assisted North Vietnam in their war effort to kill as many New Zealand, Australian and USA troops as they could (see Chapter 7- Vietnam-Vietcon)
Exposing The Truth

A Matter of Public Interest
What the world seems not to understand in 2023, is when Julian Assange uncovered that illegally administered arbitrations were being used against several Australian citizens, he warned the spokesperson of our group Graham Schorer (after hacking into Telstra's Melbourne Lonsdale telephone exchange) that documents he had seen show we COT Cases were never going to get our documents; it had been prearranged.
These illegal acts were being performed to protect the government-owned Telstra Corporation (see Unprecedented Deception). Our COT story shows I was one of the four COT Caes who refused to accept the evidence of these illegal acts by Telstra and the government, believing it to be a trick invented by the government and Telstra to catch us taking documents outside of the legal process of FOI. The statement made in Graham Schorer's statutory declaration dated 7 July 2011 (see Hacking – Julian Assange File No/3) notes:
"After this call, I spoke to Alan Smith about the matter. We agreed that while the offer was tempting we decided we should only obtain our arbitration documents through the designated process agreed to before we signed the agreement."
The Australian government promised the COT Cases (see YouTube video below that if we trusted them, they would ensure we received the documents we COT Cases needed to support our arbitration claims and that in my own case those who had not yet lost their businesses due to the ongoing telephone problems that these problems and faults would be fixed as part of the arbitration process. The phone faults were not resolved during my arbitration, and I did not get the documents to prove this fact, regardless of the promises given by the government all relevant documents would be provided to support my case.
I will be 79 in May 2023. How can I not support Julian Assange? It took the Australian government almost four years to officially uncover in June 1997 Telstra's unlawful conduct towards us COT Cases, which Julian Assange discovered in March 1994 after viewing the same documents which the government eventually found in June 1997 (see Unprecedented Deception)
This statement by the hackers coincided with the Commonwealth Ombudsman having written to Telstra in January, March and May 1994 (see File 51, 64, and 89 - AS-CAV Exhibit 48-A to 91), asking why Telstra was refusing to supply our legally requested FOI documents. The arbitrator, Dr Gordon Hughes and the administrator Warwick Smith, had declined to investigate this matter regardless of the proof supplied by me covered by a statutory declaration and submitted as evidence at the suggestion of Jeff Penrose, Detective Superintendant Australian Federal Police dated 16 May 1994, showing examples where Telstra had altered, tampered with and deleted information from over fifty six fax header-sheets which I had requested under FOI (see File 76 and 77 - AS-CAV Exhibit 48-A to 91).
The statement made on File 77 - AS-CAV Exhibit 48-A to 91 which referring to me by the Deputy Telecommuications Industy Ombudsman - Sue Harlow - for the attention of Warwick Smith (Telecommunication Industry Ombudsman noting: "I also noted (meaning) she discussed with me that:
"the absence of proof in the form of documents may be seen as weakening his case but could also be seen as weakening Telecom's defence and he should bear this in mind when examining documents. Mr Smith was also concerned about documents which stated that there were attachments where no attachments was available. He left an example of this with us (also attached).
I also tried to access a copy of these illegally altered arbitration requested FOI documents during my pending appeal process as an example of Telstra's unlawful conduct during my arbitration which I had willingly given to the TIO office as File 77 - AS-CAV Exhibit 48-A to 91 shows. As the administrator of my arbitration – under law – the TIO had to retain all of my arbitration documents held by his office for at least six years: until 2002. Mr Pinnock's letter, of 10 January 1997, in response to my request, states:
"I refer to your letter of 31 December 1996 in which you seek to access to [sic] various correspondence held by the TIO concerning the Fast Track Arbitration Procedure. …

"I do not propose to provide you with copies of any documents held by this office." (See Open Letter File No 57-C)
Where is this evidence I left with - Sue Harlow -? Why would the office of the Telecommunications Industry Ombudsman conceal such damaging information which could have assisted me in winning my arbitration appeal? Reading Australian Federal Police Investigations /Telecommunications Industry Ombudsman will have the reader believing they are reading about justice in a third-world country. Unlike Australia, who purports to be democratic (see Chapter 5 Fraudulent conduct).
Click on the 'Order of Australia'- Government leaked confidential information

Exhibit TIO Evidence File No 3-A confirms that two weeks before Warwick Smith was officially appointed as the administrator of the Fast Track Settlement Proposal FTSP, which became the Fast-Track Arbitration Procedure (FTAP) he was providing the soon-to-be arbitration defendants (Telstra) of that process with privileged, government party room information about the COT cases. Not only did the Warwick Smith breach his duty of care to the COT claimants, he compromised his own future position as the official independent administrator of the process.
It is highly likely the advice the Warwick Smith gave to Telstra's senior executive, in confidence, (that Senator Ron Boswell's National Party Room was not keen on holding a Senate enquiry) later prompted Telstra to have the FTSP non-legalistic commercial assessment process turned into Telstra's preferred legalistic arbitration procedure, because they now had inside government privileged information: there was no longer a major threat of a Senate enquiry.
Government Senate Hansard dated 24 June 1997 (see http://www.aph.gov.au/.../hansard/senate/dailys/ds250697.pdf also attached to the following YouTube video shows Telstra's appointed lawyers had devised the "COT Case Strategy" naming me (Alan Smith) Graham Schorer and the other two COT Cases Ann Garms and Maureen Gillan as the four claimants [naming our four businesses] that must never receive their requested documents under FOI.
This has to have been the same "COT Case Strategy" discussed by Julian Assange when he spoke with Graham Schorer (see Prologue Evidence File 1-A to 1-C). Had the four COT Cases accepted this document from Julian Assange outside of the agreed FOI process, all four of the COT Cases would have been able to amend our arbitration claims. We would not have had to have gone through 24 years of hell we COT Cases have had to live through had we listened to Julian Assange.
These crimes are still being ignored today in 2023, as the following YouTube video shows
Threats made
Also, before signing my arbitration, I relayed my concern to Warwick Smith concerning what the hackers had told Graham and here I was in July 1994, three months into my arbitration. Telstra was now threatening that I would not get any relevant FOI documents if I continued to assist the Australian Federal Police (see Australian Federal Police Investigations) with their investigations into the unauthorised interception of my telecommunications service. Warwick Smith and the arbitrator Dr Gordon Hughes declined to investigate.
This letter dated 25 March, 1994 from the Commonwealth Ombudsman, Ms Philippa Smith to Telstra's CEO Frank Blount, concerning the complaints raised by Graham Schorer and me. Ms Smith advises Mr Blount of her concerns that Telstra had stated to John Wynack, Director of Investigations:-
"that they were concerned at the publicity and significant diversion of Telecom resources caused by the recent release of certain information by Mr Smith and that the delay in release of documents was due to the need for Telecom to check all documents prior to release so that Telecom is alert to the possible use/misuse of sensitive information."
Ms Philippa Smith later says:-
"It is unreasonable for Telecom to require the participants to make further assurances while Telecom was considering the Agreement and thereby denying the participants the opportunity to consider the rules that Telecom wished to have included in the Agreement." (see File AS 64 AS-CAV Exhibit 48-A to 91).
The Commonwealth Ombudsman's Office later confirmed that the first (limited) bundle of FOI documents I received, in February 1994, were heavily censored, many with large sections blacked out and others supplied without a covering schedule, making it incredibly difficult for lay people to understand the significance of the information. Again, it appears this information was censored in agreement between AUSTEL, the TIO and Telstra in an attempt to minimise Telstra's liability.
A Matter Of Public Interest

Threats carried out
Threats were also made against me by Telstra arbitration officials because I assisted the Australian Federal Police with their investigations into these phone and fax hacking issues, as page 180 ERC&A, from the official Australian Senate Hansard, dated 29 November 1994, reports Senator Ron Boswell asking Telstra's legal directorate:
"Why did Telecom advise the Commonwealth Ombudsman that Telecom withheld FOI documents from Alan Smith because Alan Smith provided Telecom FOI documents to the Australian Federal Police during their investigation?"
After receiving a hollow response from Telstra, which the senator, the AFP and I all knew was utterly false, the senator states:
"…Why would Telecom withhold vital documents from the AFP? Also, why would Telecom penalise COT members for providing documents to the AFP which substantiate that Telecom had conducted unauthorised interceptions of COT members' communications and subsequently dealt in the intercepted information by providing that information to Telecom's external legal advisers and others?" (See Senate Evidence File No 31)
Thus, the threats became a reality. What is so appalling about withholding relevant documents is that no one in the TIO office or government has ever investigated the disastrous impact this had on my overall submission to the arbitrator. The arbitrator and the government (who at the time wholly owned Telstra) should have investigated why an Australian citizen, who assisted the AFP in their investigations into unlawful interception of telephone conversations, was so severely disadvantaged during a civil arbitration.
It is clearly set out in the Australian Evidence Act section 55, which reads "The evidence that is relevant in a proceeding is evidence that, it it were accepted could rationally affect, directly or indirectly, the assessment of the probabilitof the existence of a fact in issue in the procceedings." The assessor (in this case) the arbitrator must prove that the statements were not true at the relevant time. Success for example can only be measured by information available at the time..
And at worse fabricated

It is recorded in the AFP pages on absentjustice.com under the heading Chapter 1 - Hacked documents, - Chapter 2 - Illicit screening, - George Close Hacked Documents, and Chapter 4 - Government spying that the Former Prime Minister of Australia Malcolm Fraser had reported in both the local Portland Observer newspaper and in the national Herald Sun newspaper his concerns that Telstra had documented discussions we had had on the telephone on internal Telstra memos. Were those discussions why the NINE Audion tapes were not released?
Using the Australian Evidence Act section 55 discussed above, how could the arbitrator disprove what the Australian Federal Police found on these NINE Audion tapes or what they stated to me in question 81 of the following transcripts (see Australian Federal Police Investigation File No/1 of their interview with me on 26 September 1994 (which I remind the reader) was during the period my arbitration was still in progress.
Using the Australian Evidence Act section 55 discussed above, how could the arbitrator disprove what the Australian Federal Police found on these NINE Audio tapes or what they stated to me in question 81 of the following transcripts (see Australian Federal Police Investigation File No/1 of their interview with me on 26 September 1994 (which I remind the reader) was during the period my arbitration was still in progreess. Question 81:
AFP "Did John McMahon ever describe the document that he'd spoken to you where it had been identified to him about live monitoring?

My Answer. "No, no never".

AFP: "Okay. That, that document that you, that you might be referring to, or John McMahon may be referring to we do have a copy of it".

My Answer: "Right"

AFP: "However, because it's been provided to us by Telecom, I'm, I won't show it to you".

My Answer: "You can't yeah I understand".

AFP: "But it does identify the fact that, that you were live monitored for a period of time. Se we're quite satisfied that, there are other references to it".
Question 81 in these Australian Federal Police (AFP) transcripts (see Australian Federal Police Investigation File No/1) shows that the AFP agreed that Telstra had been listening into both my private and business telephone conversations over an extended period Dr Gordon Huges (the arbitrator) made no findings against Telstra for the unauthorised interception of my telecommunications services even though the Australian Federal Police Investigation File No/1 was provided to the arbitrator confirming my claims had been validated by the AFP transcrpts.
When very young Julian Assange [the hackers] told COT Cases spokesperson Graham Schorer there were forces at work during our arbitration that were acting illegally against us could well have been what the AFP and AUSTEL uncovered but were able to stop it as the Scandrett & Associates Pty Ltd fax intercption report (see Open Letter File No/12 and File No/13) shows. This invasion into the COT Cases' private and business lives continued for three years after the AFP found no evidence of such activities. I assume the AFP forgot their admission in the transcripts Australian Federal Police Investigation File No/1 that they had evidence Telstra had been bugging my telephone conversations.
One of the two technical consultants attesting to the validity of this fax interception report emailed me on 17 December 2014, stating:
"I still stand by my statutory declaration that I was able to identify that the incoming faxes provided to me for review had at some stage been received by a secondary fax machine and then retransmitted, this was done by identifying the dual time stamps on the faxes provided." (Front Page Part One File No/14)
It is also clear from Front Page Part One File No/1, that six documents faxed from my office to the arbitrators office did not reach their intended destination and yet Telstra billed me for all six transmissions as the billing data shows,
It is clear from File 646 and 647 (see Exhibits 589 to 647) that Telstra admitted in writing to the Australian Federal Police on 14 April 1994 that my private and business telephone conversations were listened to and recorded over several months.
Re- enter the COT government-endorsed arbitrations.

On 26 September 1997, after three of those arbitration claims were concluded mine, Ann Garms and Maureen Gillan, and three months after the Senate had been told that Telstra's lawyers Freehill Hollingdale & Page had devised a spurious legal paper "COT Case Strategy" directing their client how to conceal technical data under Legal Professional Privilege (even though it was not privileged) the second-appointed administrator of the COT arbitrations, John Pinnock advised a senate committee (see page 99 Senate Hansard – Parliament of Australia that:
"In the process leading up to the development of the arbitration procedures—and I was not a party to that, but I know enough about it to be able to say this—the claimants were told clearly that documents were to be made available to them under the FOI Act."

"Firstly, and perhaps most significantly, the arbitrator had no control over that process, because it was a process conducted entirely outside the ambit of the arbitration procedures."
Equally corrupted lawyers and arbitrators

Forced members to proceed with arbitration without the necessary information
On 23 March 1999, after most of the COT arbitrations had been finalized and business lives ruined due to the hundreds of thousands of dollars in legal fees to fight Telstra and a very crooked arbitrator, the Australian Financial. Review Open Letter File No/11). Had the arbitrator been aware that the COT Cases claims of ongoing phone problems was possibly true then his award would have been far greater than it was,
The following letters, dated 8 and 9 April 1994, to AUSTEL's chair from Telstra's group general manager shows AUSTEL was far from truly independent, but rather could be manipulated to alter their official findings in their COT Cases reporting, just as Telstra requests in many of the points in this first letter. For example, Telstra writes:
"The Report, when commenting on the number of customers with COT-type problems, refers to a research study undertaken by Telecom at Austel's request. The Report extrapolates from those results and infers that the number of customers so affected could be as high as 120 000. …
And the next day:
"In relation to point 4, you have agreed to withdraw the reference in the Report to the potential existence of 120,000 COT-type customers and replace it with a reference to the potential existence of "some hundreds" of COT-type customers" (See Open Letter File No/11)
When Senator Len Harris (One Nation) met with me and several other COT claimants eight years after our arbitrations had failed to fix our phone problems, I provided documented information to Senator Len Harris regarding the problems I experienced prior to my arbitration in 1994, during my arbitration and beyond my arbitration.
It was clear from the information I provided Senator Len Harris that others in my region and around Australia was still having to contend with, including the business still being connected to the Telstra network via a single pair of wires. Senator Harris is extremely shocked at this information and prepares a press release for the following day, on behalf of the COTs. It was significantly censored before it was released, showing just how much power Telstra could wield, as part of their strategy, to downplay the COT claimant's valid claims.
On 14 November 2002: Senator Len Harris sends out his media release entitled Alston Praying For Continued Drought. The Alston referred to was Senator Richard Alston, who met with me and my local member of parliament, The Hon David Hawker MP, on 20 September 1995 when both the Hon David Hawker MP and I provided evidence showing that the government communication regulator AUSTEL had downplayed the 120,000.00 COT type complaints to read only 50 or more in their final public report.
Corrupt government comunications regulatory bureaucrats

This staggered Senator Len Harris, angry was not the word when it became appparant the Liberal National Party (LNP) government had sold off Telstra on a lie told by none other that the Government Communications Regulator AUSTEL (now called the Australian Communications Media Authority - ACMA.)
Press Release
"In other words, sell the whole shooting bag before it rains and let someone else worry about fixing it. …

"In light of evidence presented by the Communications Electrical Plumbing Union to a senate inquiry then to the Estens inquiry, other court submissions and a large dose of anecdotal evidence from Telstra employees, there seems no doubt the copper and lead network could implode with the onset of rain."

"Numerous reports from regional areas that have recently received rainfall, reveal the subscriber fault rate has doubled and tripled due to lack of proper maintenance, faulty materials and understaffing. …

Faulty materials such as Hi Gel 3M 442, that has corroded copper joints
Contractors cutting corners with cable installation
Management giving capital works an economic priority order for replacing faulty cables and equipment i.e. those exchange areas that produce the most profit given priority for repair or replacement. This process could preclude most country areas. …"

"In city and country telephone exchange areas, low gas alarms, sometimes 200 or more a day, are sending technicians in a scurry from exchanges to manholes across the city or country roads and back. …"

"According to the union the CAN or Customer Access Network (customer land lines) accounts for 50 to 60 per cent of Telstra's fixed costs, ie maintenance bill, but generates the lowest rate of return. …"

"Some industry analysts have placed the capital expenditure to replace the aging lead and faulty copper network in the hundreds of millions to perhaps the billion-dollar range. …"

"Estens, in recommendations 2.7 and 4.2, has clearly identified problems with the pair gain system, that allows multiple calls on a single pair of wires. It provides a good financial return for Telstra but is unfair on customers and repairmen." (See File 415-A GS-CAV Exhibit 410-a to 447
In other words, when the first part of Telstra was sold the government had been fully aware that the government communications regulator AUSTEL had misled the public concerning state of Telstra's including misleading and deceiving the public and COT arbitrator concerning the 120,000.00 COT-type ongoing telephone problems being experienced around Australia.
When AUSTEL changed their official reporting on 13 April 1994 that there were only 50 or more COT-type customer complaints when they knew there were more than 120,000 COT-type customer complaints, is one hell of a lie told by the government communications regulator to the arbitrator and the citizens of Australia who voted the government into power.
The corruption and misleading and deceptive conduct continues - see LEARN MORE