Government corruption, including fraudulent conduct, bribery, including misleading and deceptive conduct, plagued the COT cases' arbitrations where
Tampering With Evidence
).
The central part of this story is about four professional people: three were lawyers and one was also an ex-government minister turned ombudsman, before returning to being a minister in the John Howard Government in March 1994.

Two are still lawyers today, while the minister resigned from the government and is now a successful businessman. The fourth, who acted as a financial accountant during the government-endorsed arbitrations, later became a qualified, graded arbitrator with an arbitration centre in Melbourne, Australia, and Hong Kong.

All four have one thing in common: they were all involved in administering the Casualties of Telstra arbitrations, which the Australian government had endorsed Prologue Evidence File No 22-A. All four were partly involved in concealing several crimes the Telstra Corporation either committed before or during the COT arbitrations.

Three of these professionals were involved in covertly agreeing to use Telstra's drafted arbitration agreement, instead of an independently drafted agreement that the government thought they were endorsing.

Alterations were also covertly administered to the arbitration agreement after the COT Cases' lawyers endorsed it

Things got even worse when these four began to understand they, too, had been victims of the Telstra Corporation, and so they covered up these wrongdoings.

To have exposed the crimes being committed by the then government-owned Telstra during the arbitration would have implicated these four individuals in what they had allowed to take place. The fact that the three legal personnel had sanctioned using Telstra's drafted arbitration agreement Telecommunications Industry Ombudsman, which was then covertly altered so that the liability clause 24, 25 and 26 Chapter 5 Fraudulent conduct in the arbitration agreement disadvantaged the COT Cases' claims, was criminal conduct.

These four professional, well-known identities knowingly participated in an arbitration process that was tainted before it got off the ground.

All the evidence of what took place, and more, as well as the names of the people involved in this terrible, unjust process, can be downloaded from this website as my story unfolds. Clicking on the chapters in the menu bar above, will expose these crimes that will leave the reader asking why has this evidence not been investigated?

Bribery, threats, corruption and illicit dealings were all part of the structure in which these four professionals performed their arbitration duties, i,e., Bribery Corruption Illicit Dealings.
I am not John Grisham spinning a story here
Don't forget to place your mouse/cursor over the following images below and press

Four small business operators were targeted so they could not wholly prove their claims
Page 5169 SENATE official Hansard – Parliament of Australia concerning Telstra having adopted the Freehill Hollingdale & Page - COT Case Strategy during the COT arbitrations which had been spuriously prepared by Denise McBurnie of Freehill Hollingdale & Page. Prologue Evidence File 1-A to 1-C
What I did not know, when I first had to register my telephone problems in writing with Denise McBurnie before Telstra would investigate those faults is that this "COT Case Strategy" was a set up by Telstra and their lawyers to hide all proof that I truly did have ongoing telephone problems affecting the viability of my business.
This continual writing up of individual telephone faults, to these lawyers Freehill Hollingdale & Page, in order to have Telstra investigate them almost, sent me insane. Instead of keeping this fault evidence, I was providing it to Telstra believing this would assist them in locating the problems my business was experiencing.
I was unaware I would later need this evidence for an arbitration process. This arbitration process meant I had to retrieve back, from Telstra under Freedom of Information, the very same documentation I had previously provided this legal firm. Imagine the frustration of knowing that you had already provided the evidence supporting your case but it was now being withheld from you by Telstra and their lawyers.
If this wasn't soul-destroying enough, imagine learning that lawyer, with who you were being forced to register your phone complaints, devised a legal paper titled "COT Case Strategy", instructing their client Telstra (naming me and my business) on how Telstra could conceal this same type of technical information from me under the guise of Legal Professional Privilege even though the information was not privileged. SENATE official Hansard – Parliament of Australia.
A secondary fax machine

illegal phone/fax interception
My 3 February 1994 letter to Michael Lee, Minister for Communications (see Hacking-Julian Assange File No/27-A) and a subsequent letter from Fay Holthuyzen, assistant to the minister (see Hacking-Julian Assange File No/27-B) to Telstra's corporate secretary, show I was concerned that my faxes were being illegally intercepted.
An internal government memo, dated 25 February 1994, confirms that the minister advised me that the Australian Federal Police (AFP) would investigate my allegations of illegal phone/fax interception. (See Hacking-Julian Assange File No/28)
This internal, dated 25 February 1994, is a Government Memo confirming that the then-Minister for Communications and the Arts had written to me to advise that the Australian Federal Police (AFP) would investigate my allegations of illegal phone/fax interception. (AFP Evidence File No 4)
The fax imprint across each of the documents and letters provided to two well recognised technical telecommunication specialists both made sworn statements that the fax imprint described in their Scandrett & Associates report (see Open Letter File No/12 and File No/13) were all captured by a secondary fax machine (intercepted) during their arbitrations.
This gave a considerable benefit to the defendant because, of course, that gave them time to decide which aspect of the claim would be easy to defend and which would be best to avoid completely. Try to imagine what that would have felt like for the claimants. It would be best if you also remembered, as we record elsewhere on absentjustice.com, that some of those documents, which we sent off through what should have been a secure fax and postal system, never arrived at their intended destination.
?
Questions upon questions that have never been answered by the arbitrator

Gross negligence
Had the arbitrator allowed me to resubmit the faxes that I could prove were not assessed by his technical consultants, who have stated in their report at point 2.23 to point 3 that they only evaluated 23 of my registered 200 plus fault complaints (refer to Exhibit 45-c - File No/45-A, @ Chapter 1 - The collusion continues my life would have been complete. This simple task was denied to me twenty-eight years ago.
What was the point of allowing me to spend $ 300,000.00 in arbitration fees if only 23 of my registered phone complaints, i.e. out of 200, were assessed? No wonder the arbitrator made no ruling (no written finding) that my phone problems were still ongoing when he brought down his award.
The fact that some of my lost faxed arbitration claim documents were related to the carelessness of his Sydney office has never been investigated (see below).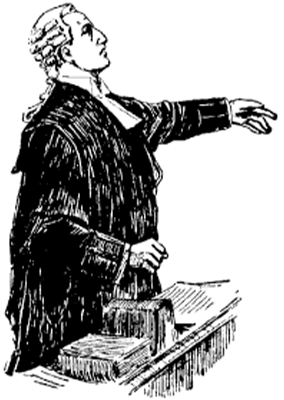 Questions about who knew what documents were redirected from the arbitrator's Melbourne office to his Sydney office by the automated facsimile service when the Melbourne office closed each day have never been answered.
Questions regarding what previously faxed Melbourne arbitration information stayed in the arbitrator's Sydney office after it was received were not redirected back to Melbourne for assessment by the arbitrator.
According to this letter dated 30 July 2009, from Graham Schorer (COT spokesperson) and ex-client of the arbitrator Dr Hughes (see Chapter 3 - Conflict of Interest) wrote to Paul Crowley CEO Institute of Arbitrators Mediators Australia (IAMA), attaching a statutory declaration (see "Burying The Evidence File 13-H and a copy of a previous letter dated 4 August 1998 from Mr Schorer to me, detailing a phone conversation Mr Schorer had with the arbitrator early in 1994 regarding lost Telstra COT related faxes. During that conversation, the arbitrator explained, in some detail that:
"Hunt & Hunt [The company's] Australian Head Office of was located in Sydney and [the company] is a member of an international association of law firms. Due to overseas time zone differences, at close of business, [the company's] Melbourne's incoming facsimiles are night switched to automatically divert to Hunt & Hunt Sydney office where someone is always on duty. There are occasions on the opening of the Melbourne office, the person responsible for cancelling the night switching of incoming faxes from the Melbourne office to the Sydney Office, has failed to cancel the automatic diversion of incoming facsimiles."Burying The Evidence File 13-H.
The fact that Dr Hughes did not official diclose these faxing problems between his Sydney and Melbourne office prior to is hinging on criminal negligence.
Further example: It is also clear from Front Page Part One File No/1, at least six that six documents faxed from my office to the arbitrators office did not reach their intended destination even thought Telstra charged me for those six faxes!
Simply put, the arbitrator was hampered by this terrible situation that still needs investigation. The arbitrator only made a finding on the documents he saw, not those stolen en route to his office via Telstra's telecommunications network. How can the government continue saying justice was received when the arbitrator did not make a single finding in his award that my phone and faxing problems were still ongoing? How could he when Telstra did not release them until October 1998, thirty-nine months after the conclusion of my arbitration?
Even worse for Dr. Gordon Hughes (the arbitrator) is that while the COT Cases arbitration faxes to his office were being faxed through to his Sydney office each night after his office closed for the night, Dr Hughes' office had several Telstra clients at that same time when COT Telstra Melbourne related arbitration faxes were arriving in the same fax trays in the Sydney office. Those Telstra faxes may well have been mistakenly thought to be Sydent Telstra-related documents, especially when the Australian Federal Police (AFP) were investigating both Sydney Telstra employees for rorting millions upon millions of dollars in false travel and accommodation fees (see SENATE official Hansard – Parliament of Australia), and in the AFP in Melbourne were investigating Telstra employees for unauthorised fax and phone interception issues.
Why have these lost arbitration faxed claim documents never been transparently investigated where all parties must explain their positions? What have the arbitrator, Dr. Gordon Hughes and the administrators of the COT arbitrations got to lose by investigating why Dr. Hughes never raised these lost fax issues concerning his office might have contributed to some of these losses? On pages 5163 to 5169, this SENATE official Hansard – Parliament of Australia, shows Telstra employees rorted millions upon millions of dollars from Telstra shareholders, i.e., the government and Australian citizens, who then owned Telstra.
Threats made during my arbitration

Threats carried out during my arbitration
Threats were made against me by Telstra arbitration officials because I assisted the Australian Federal Police with their investigations into these phone and fax hacking issues. Refer page 180 ERC&A, from the official Australian Senate Hansard, dated 29 November 1994, which reports Senator Ron Boswell asking Telstra's legal directorate:
"Why did Telecom advise the Commonwealth Ombudsman that Telecom withheld FOI documents from Alan Smith because Alan Smith provided Telecom FOI documents to the Australian Federal Police during their investigation?"
After receiving a hollow response from Telstra, which the senator, the AFP and I all knew was utterly false; the senator states:
"…Why would Telecom withhold vital documents from the AFP? Also, why would Telecom penalise COT members for providing documents to the AFP which substantiate that Telecom had conducted unauthorised interceptions of COT members' communications and subsequently dealt in the intercepted information by providing that information to Telecom's external legal advisers and others?" (See Senate Evidence File No 31)
Thus, the threats became a reality. What is so appalling about this withholding of relevant documents is this - no one in the TIO office or government has ever investigated the disastrous impact the withholding of documents had had on my overall submission to the arbitrator. The arbitrator and the government (at the time, Telstra was a government-owned entity) should have initiated an investigation into why an Australian citizen, who had assisted the AFP in their investigations into unlawful interception of telecommunications services, was so severely disadvantaged during a civil arbitration.
Government privilged information

Keep this information as confidential
I must digress from 6 December 2004 to when the settlement/arbitration process was being considered. TIO Evidence File No 3-A is an internal Telstra email (FOI folio A05993) dated 10 November 1993 during that period. This document TIO Evidence File No 3-A confirms Warwick Smith (one of the four arbitration professionals) was providing government party-room discussed privileged information to Telstra's most senior executives.
Between January and February 1993, I alerted the government and Grant Campbell at the Telecommunications Industry Ombudsman office of my belief my faxes were being tampered with.
At NO time did Grant Campbell or Warwick Smith (refer to Julian Assange - Hacking TIO Chapter 3) warn the COT Cases that the TIO office had seconded Grant Campbell from Telstra (the defendants in our arbitration) to have first access to our settlement/arbitration claim material. Had I known this, I would not have provided Mr Campbell with my early 008/1800 billing and lost facsimile claim material, which I advised him was spearheading my Fast Track Settlement Proposal claim.
How can the Telecommunications Industry Ombudsman [sic].
"He has agreed that this is a new matter and whilst it may be indicating some ongoing problems, it is not a matter that relates directly to the preparation of his material to be presented to the Assessor." (See Open Letter File No/56-B)
This comment however does not correlate with the many problems I continued, throughout my FTSP/arbitration, nor the 31 January 1994 account for my dedicated fax line that I provided to Grant Campbell or my 3 February 1994 letter to Michael Lee, Minister for Communications (see Hacking-Julian Assange File No/27-A) and a subsequent letter from Fay Holthuyzen, assistant to the minister (see Hacking-Julian Assange File No/27-B) to Telstra's corporate secretary, which shows I was concerned that my faxes were being illegally intercepted.
An internal government memo, dated 25 February 1994, confirms that the minister advised me that the Australian Federal Police (AFP) would investigate my allegations of illegal phone/fax interception. (See Hacking-Julian Assange File No/28)
This internal, dated 25 February 1994, is a Government Memo confirming that the then-Minister for Communications and the Arts had written to me to advise that the Australian Federal Police (AFP) would investigate my allegations of illegal phone/fax interception. (AFP Evidence File No 4)
As a point of interest, Grant Campbell's name does not appear on the TIO June 1993 to June 1994 Tax Schedule as being employed by the TIO office during my arbitration, as do the other TIO employees. This suggests Grant Campbell was being paid by Telstra (the defendants in my arbitration) when he made the false statement in the following letter (Open Letter File No/56-B)
Corrupt public servants with a self-interest
Refer to also to Price Waterhouse Coopers
A free for all at the cost of democracy
From April 1994 to October 2008, after the Australian government refused to investigate my claims that their public servants and the Telstra corporation withheld vital evidence from me during my arbitration in 1994 and 1995, which would have supported my arbitration claims of ongoing telephone problems not addressed in my government-endorsed arbitration. I took these claims to the Administrative Appeals Tribunal (AAT - No V2008/1836). The respondents in that AAT hearing were the government communications regulator ACMA, who had access to my previously withheld Telstra documents.
On 3 October 2008, after having submitted approximately ninety-per-cent of the documents that can now be downloaded from this website, the other ten per cent are dated after 3 October 2008, the Judge hearing my case, Mr G. D. Friedman, advised me in front of two government lawyers, and those in the court chambers:
"Let me just say, I don't consider you, personally, to be frivolous or vexatious – far from it."I suppose all that remains for me to say, Mr Smith, is that you obviously are very tenacious and persistent in pursuing the – not this matter before me, but the whole – the whole question of what you see as a grave injustice, and I can only applaud people who have persistence and the determination to see things through when they believe it's important enough."
Even though the judge hearing my case, Mr. G.D. Friedman, advised ACMA at this 2008 hearing, he found my request for documents valid. ACMA only provided me with a portion of those requested documents, which I was initially promised during my 1994/95 arbitration would be provided if I entered into my government-endorsed settlement/arbitration process. By 2010, I had yet to receive those documents via the AAT process from ACMA. I again took the government (ACMA) to task at a considerable cost (Refer to Chapter 12 - The twelfth remedy pursued).
After my May 2011 AAT / ACMA hearing (No 2010/4634), I had only received a portion of my requested Freedom of Information documents, which I originally needed to support my 1994 to 1995 Settlement/Arbitration process. This denial by ACMA to release these original requested document was made regardless of John Pinnock Telecommunications Industry Ombudsman (who was also the administrator to the COT arbitrations) officially alerting a Senate Estimates Committee (see Prologue Evidence File No 22-D) on 26 September 1997 that:
"...In the process leading up to the development of the arbitration procedures—and I was not a party to that, but I know enough about it to be able to say this—the claimants were told clearly that documents were to be made available to them under the FOI Act."

"Firstly, and perhaps most significantly, the arbitrator had no control over that process because it was a process conducted entirely outside of the ambit of the arbitration procedures".
I also reminded ACMA in both the 2008 and 2011 Administrative Appeals Tribunal hearing that several Senators confirmed we COT Cases should have received our 1994 requested arbitration documents before and during our arbitrations; and I quote:
Infringe upon the civil liberties

Most Disturbing And Unacceptable
On 27 January 1999, after having also read my first attempt at writing my manuscript absentjustice.com, the same manuscript I provided Helen Handbury, sister to Rupert Murdoch, (see Rupert Murdoch - Hacked Documents) Senator Kim Carr wrote:
"I continue to maintain a strong interest in your case along with those of your fellow 'Casualties of Telstra'. The appalling manner in which you have been treated by Telstra is in itself reason to pursue the issues, but also confirms my strongly held belief in the need for Telstra to remain firmly in public ownership and subject to public and parliamentary scrutiny and accountability.

"Your manuscript demonstrates quite clearly how Telstra has been prepared to infringe upon the civil liberties of Australian citizens in a manner that is most disturbing and unacceptable."

Senator Kim Carr criticised the handling of the COT arbitrations on 11 March 1999, as the following Hansard link shows. Addressing the government's lack of power, he said:
"What I do make a comment on is the question of civil liberties and the rights of citizens to approach this parliament and seek redress for their grievances when corporate power, particularly in a publicly owned corporation, has been abused. And there can be no question that that is what is at the heart of this issue."
And when addressing Telstra's conduct, he stated:
"But we also know, in the way in which telephone lines were tapped, in the way in which there have been various abuses of this parliament by Telstra—and misleading and deceptive conduct to this parliament itself, similar to the way they have treated citizens—that there has of course been quite a deliberate campaign within Telstra management to undermine attempts to resolve this question in a reasonable way. We have now seen $24 million of moneys being used to crush these people. It has gone on long enough, and simply we cannot allow it to continue. The attempt made last year, in terms of the annual report, when Telstra erroneously suggested that these matters—the CoT cases—had been settled demonstrates that this process of deceptive conduct has continued for far too long." (parlinfo.aph.gov.au/parlInfo/search/displaychamberhansards1999-03-11)

Senator Schacht was possibly very vocal when he stated:
"I rise to speak to this statement tabled today from the working party of the Senate Environment Communications, Information Technology and the Arts Legislation Committee—a committee I served on in the last parliament—that dealt with the bulk of this issue of the CoT cases. In my time in this parliament, I have never seen a more sorry episode involving a public instrumentality and the way it treated citizens in Australia. I agree with all the strong points made by my colleagues

on both sides who have spoken before me on this debate. What was interesting about the Senate committee investigating this matter over the last couple of years was that it was absolutely tripartisan—whether you were Labor, Liberal or National Party, we all agreed that something was rotten inside Telstra in the way it handled the so-called CoT cases for so long.

The outcome here today is sad. There is no victory for citizens who have been harshly dealt with by Telstra."

They [Telstra] have defied the Senate working party.
On 23 March 1999, after most of the COT arbitrations had been finalized and business lives ruined due to the hundreds of thousands of dollars in legal fees to fight Telstra and a very crooked arbitrator, the Australian Financial. Review reported on the conclusion of the Senate estimates committee hearing into why Telstra withheld so many documents from the COT cases:
"A Senate working party delivered a damning report into the COT dispute. The report focused on the difficulties encountered by COT members as they sought to obtain documents from Telstra. The report found Telstra had deliberately withheld important network documents and/or provided them too late and forced members to proceed with arbitration without the necessary information," Senator Eggleston said. "They [Telstra] have defied the Senate working party. Their conduct is to act as a law unto themselves."
The following six senators all formally record how those six senators believed that Telstra had 'acted as a law unto themselves' throughout all of the COT arbitrations, is incredible. The LNP government knew that not only should the litmus-test cases receive their requested documents but so should the other 16 Australian citizens who had been in the same government-endorsed arbitration process (Refer to
An Injustice to the remaining 16 Australian citizens).
Eggleston, Sen Alan – Bishop, Sen Mark – Boswell, Sen Ronald – Carr, Sen Kim – Schacht, Sen Chris, Alston and Sen Richard)
Other government ministers have shown their disgust at the way Telstra was able to act as a law unto themselves as can be seen from Senator Mark Bishop's statement shown below notes in the following link > aph.gov.au/parlInfo/search/displaychamberhansards1999-03-11

Significant issues do arise. I think it is appropriate to refer to the final paragraphs of the committee report. In the second to last paragraph, the report of the committee tabled by Senator Eggleston says:

Estimates of Telstra's costs in relation to the CoTs issue since the claims were made exceed $20 million ($14.285 million to 1997 and rising). Most of the expenditure has been spent, not on settlement but on administrative and legal costs. It became quite clear early in the process that the claimants had in fact been disadvantaged by malfunctions in their telephone system. It is difficult to understand why Telstra appeared to prefer to deny that there was a problem and then prolonged the difficulties in establishing the extent of that problem.
The final sentence reads:
In the Committee's view Telstra should now seek to reach a negotiated agreement with the interested parties.

If fault is to be allocated at this very early stage of the final lap, that fault lies at the door of Telstra. It really is appropriate for Telstra, a $100 billion corporation, to stop using its monopoly power, to stop retaining the services of dozens of highly paid solicitors and to come to the table and to seek to reach a negotiated agreement with these four or five persons. It is simply outrageous that Telstra, which is still a public corporation, can spend something in the order of $20 million - Senator Boswell - Some $24 million.
Senator Mark Bishop -
"I am informed by Senator Boswell it is 24 million - defending a claim when the claim before it is somewhere between $2 million or $4 million. This is simply an outrageous propostion and a waste of public money".
A fair resolution of all the COT cases claims has still not been reached as the following An injustice to the remaining 16 Australian citizens shows.

On 25 July 2002, Senator Len Harris travelled from Cairns in Queensland (a trip that took more than seven hours) to meet four other COTs and me, in Melbourne, in an attempt to ensure our claims of discrimination against the Commonwealth were fully investigated. He was appalled 16 Australian citizens were so badly discriminated against, by the then-coalition government, despite a Senate estimates committee working party being established to investigate all 21 COT-type claims against Telstra.
At a press conference on the next day, Senator Harris aimed questions at the chief of staff to the Hon Senator Richard Alston, Minister for Communications:
"Through the following questions, the media event will address serious issues related to Telstra's unlawful withholding of documents from claimants, during litigation.

Why didn't the present government correctly address Telstra's serious and unlawful conduct of withholding discovery and/or Freedom of Information (FOI) documents before the T2 float?
Why has the Federal government allowed five Australians (from a list of twenty-one) to be granted access to some of the Telstra discovery documents they needed to support their claims against Telstra, but denied the same rights to the other sixteen?
Why has the Federal Government ignored clear evidence that Telstra withheld many documents from a claimant during litigation?
Why has the Federal Government ignored evidence that, among those documents Telstra did supply, many were altered or delivered with sections illegally blanked out?" Senate Evidence File No 56
Also during this same press conference Senator Len Harris asked many other questions including why should an owner of a business such as the holiday camp at Cape Bridgewater literally be forced to sell that business because Telstra had still been unable to fix the ongoing telephone problems that Senator Richard Alston himself had investigated in 1992, ten years previous and concluded were affecting Mr Smith's holiday camp. The same telephone problems which Mr Smith raised in his 1993/94 arbitration and was still raising with Telstra in 2001, seven years after the arbitration process had failed to rectify those problems.
My beloved holiday camp

Nine years after my arbitration the ongoing phone problems ruined the lives of the new owners
Chapter 4 The New Owners Tell Their Story
On 28 January 2003, a letter from TIO officer Gillian McKenzie to Telstra discusses the ongoing telephone problems being experienced by the new owners of my business noting:
"Mr & Mrs Lewis claim in their correspondence attached:

That they purchased the Cape Bridgewater Coastal Camp in December 2001, but since that time have experienced a number of issues in relation to their telephone service, many of which remain unresolved.

That a Telstra technician 'Mr Tony Watson' is currently assigned to his case, but appears unwilling to discuss the issues with Mr Lewis due to his contact with the previous camp owner, Mr Alan Smith." Burying The Evidence File 10-A
Was there a more sinister motive involved in Telstra's technician refusing to help Darren Lewis with the ongoing phone/fax problems that, nine years before, Telstra and the arbitrator assigned to my case failed to investigate transparently? Why was this Telstra technician still holding a grudge against me in 2002/3 because of something my 1994/95 arbitration should have addressed – i.e., the ongoing phone and facsimile problems that this same Telstra technician, Tony Watson, was now refusing to help Mr Lewis with, nine years later?
It is clear from Front Page Part One File No/1 that six documents faxed from my office to the arbitrator's office on 23 May 1994 did not reach the arbitrator's office as quoted by Telstra's Tony Watson in this official arbitration document. Why did Telstra's billing account, also attached to Front Page Part One File No/1, show I was charged for all six non-transmitted faxes?
When I asked the arbitrator if I could resubmit the arbitration documents that his office had acknowledged they had not received on 23 May 1994, that request was denied. When I provided information to the second-appointed administrator to my arbitration, John Pinnock, between June and July 1998 Front Page Part One File No/5 showing at least 43 separate claim documents faxed from my office to the arbitrator's office between 22 April 1994 to 5 May 1995 were not shown on the arbitrators received document schedule, i.e., had not arrived at his office and therefore could not have been valued as part of my claim and could special arrangments be made for those documents to be respected as they should have during my arbitration, that request was also denied.
Why didn't the TIO allow me my legal right to have all of my submitted claim documents assessed under the agreed arbitration process?

No file was received
To receive my arbitration file held by the arbitrator, the administrator and Telstra so I could check what arbitration claims documents actually arrived at their respective offices during the arbitration process as per the arbitration rules, I needed one of those three parties to release that material during the appeal period. No file was received.
Between 18 October 1995 and 4 October 1997, with the assistance of Mr John Wynack, Director of Investigations on behalf of the Commonwealth Ombudsman, I sought, under Freedom of Information (FOI Act) from Telstra a copy of their arbitration file which would have showed what documents Telstra received from the arbitrator concerning my arbitration claim. Home Page File No/82 confirms Mr Wynack did not believe Telstra's claim that it destroyed the file.
I also tried to access a copy of the same arbitration file held by the Telecommunications Industry Ombudsman (TIO) who under the rules of the arbitration process had to receive every single arbitration document as the umpire of the process. As the administrator of my arbitration – under law – had to retain a copy of those documents for at least six years: until 2002. Mr John Pinnock's letter, of 10 January 1996, (Open Letter File No 57-C) in response to my request, refuses to supply that requested information:
"I refer to your letter of 31 December 1996 in which you seek to access to [sic] various correspondence held by the TIO concerning the Fast Track Arbitration Procedure. …

"I do not propose to provide you with copies of any documents held by this office
Will the Chair of the Senate make good their threat as Telstra did?

All we small business owners wanted was a relaible phone service
The following exhibit Senate Evidence File No 12) shows I have been threatened twice, once on 16 August 2001 and again on 6 December 2004, that if I disclose these 6 and 9 July 1998, In-Camera Hansard, the Senate Chair will have me charged with contempt of the Senate, even though those documents could well have won sixteen arbitration and mediation appeals (see An Injustice to the remaining 16 Australian citizens
Where is there justice in throwing me in jail for exposing the truth?
The Victoria Police Major Fraud Group seconded me to assist in their fraud investigations raised by Barrister Sue Owens on behalf of four other COT Cases (see following transcripts Major Fraud Group Transcript (2). The Major Fraud Group supplied me the 6 and 9 July 1998 Senate Hansard records, thinking my releasing them publically would bring about an appeal for the remaining sixteen COT Cases whom the government has discriminated against in the most deplorable fashion.