Kangaroo Court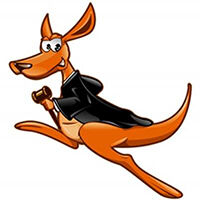 The following exhibit Senate Evidence File No 12 shows I was threatened twice again concerning my arbitration, this time by Senator Alan Eggleston, once on 16 August 2001 and again on 6 December 2004, that if I disclose the contents of the 6 and 9 July 1998 In-Camera Hansard, the Senate will have me charged with contempt of the Senate, even though the release of those documents could well have won sixteen arbitration and mediation appeals as An Injustice to the remaining 16 Australian citizens) shows.
These 6 and 9 July 1998 In-Camera Hansardact (priviged government records), confirm one National Party Senator verbally attacked a very senior Telstra arbitration officer who in May 1995, had previously admitted in writing he had withheld 760 relevant FOI until after the arbitrator had concluded his findings without ever having assessed these relevant late released documents. Documented evidence which would have changed the whole outcome of my arbitration. The following statement to the same Telstra arbitration defence spokesperson, "You are really a disgrace, the whole lot of you," shows what the Senate thought of this arbitration officer. This Senator then apologised to the chair of the Senate committee after making this adverse statement by making a further dammning statement noting:
"Madam, I withdraw that, but I do say this: this has got a unity ticket going right through this parliament. This has united every person in this parliament – something that no-one else has ever had the ability to do – and Telstra has done it magnificently. They have got the Labor Party, they have got the National Party, they have got the Liberal Party, they have got the Democrats and they have got the Greens – all united in a singular distrust of Telstra. You have achieved a miracle."
All I wanted to do by releasing the 6 and 9 July 1998 In-Camera Hansardact (privileged government records) is to highlight how discriminative the then John Howard, NLP government was by allowing only five of the twenty-one COT Cases on the Senate Schedule list of unresolved Freedom of Information documents we twenty-one COT Cases were promised we would receive if we signed our arbitration and mediation processes.
I did not want to be a fugitive like Bruce Dowling, always wondering if a trip over the border would be a trip to jail.
Justice Australian style

You have achieved a miracle